When you install WP Umbrella, you are asked you if we can track the PHP errors generated by theme and plugins but also other general information about your WordPress configuration. We need these information to:
Provide you advices regarding the health of your website (SEO, Security, etc.);
To track an inform you about the PHP errors generated by your plugins and theme.
Nothing more, nothing less.
To activate this feature, you need to give us your consent from the dashboard overview.
You can withdraw the authorization at any time from this same dashboard by unticking the box under the API key field.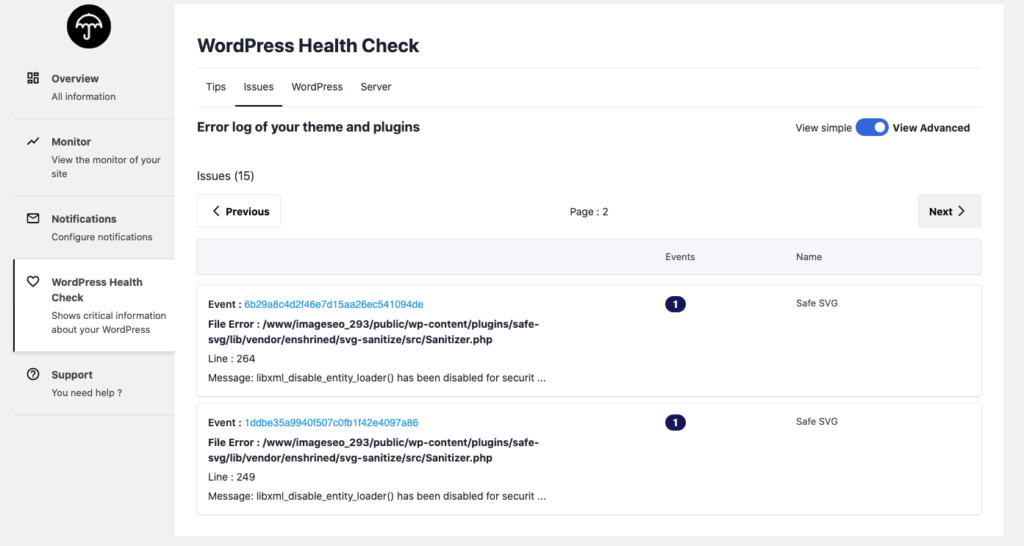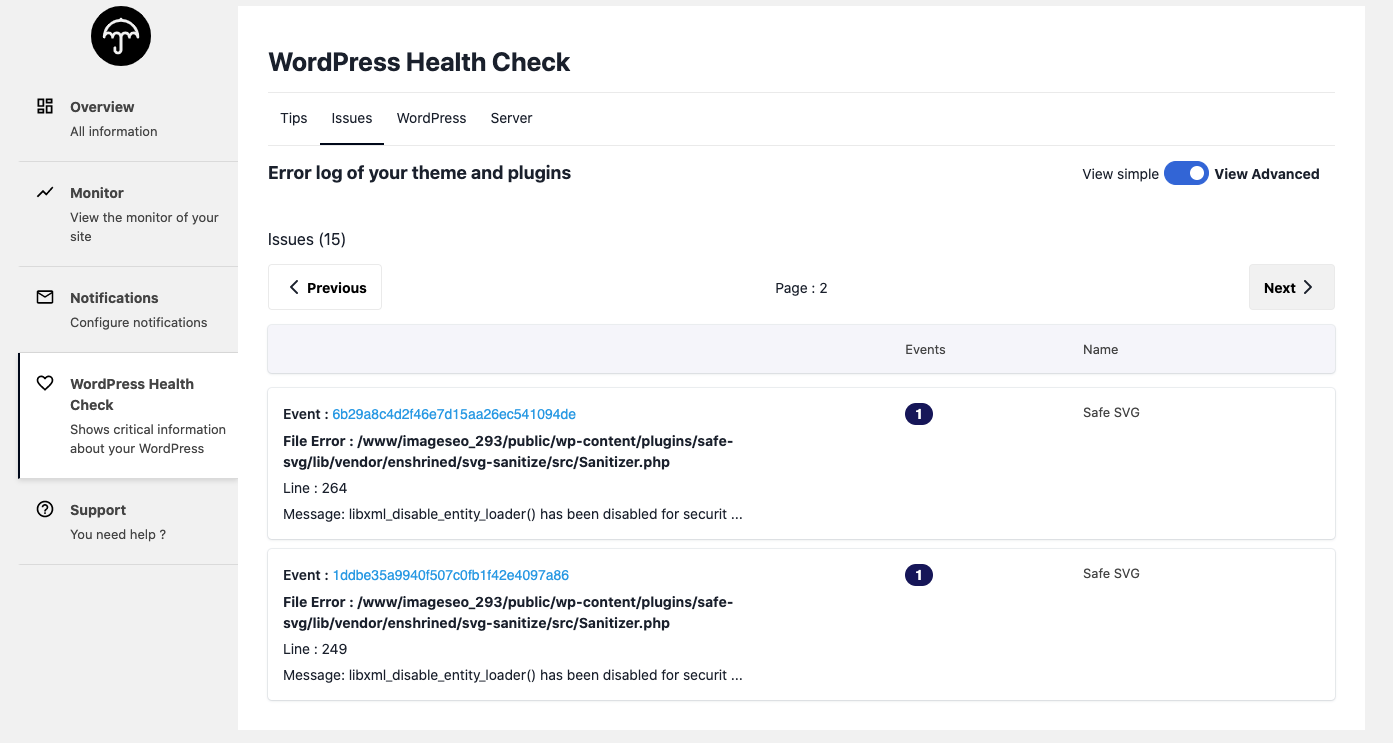 Once you have given us permission, you will have access to the WordPress Health Check tab and the 'PHP error log' tab.