Step 1: create a project in WP Umbrella's application to get your API.

Then click on 'New Project'

Then enter your project name and the URL that you want to monitor.
You can also let us know who is your hosting provider so we can right write studies based on real data about WordPress hosting performance.

Finally, click here to copy your API key. If you don't see any data about your project it's normal. The data will be displayed in 10 to 20 minutes but no worries, the alerting system is working.

Once created, all your keys will be accessible from the 'project' tab.
Step 2: download our plugin
You can download WP Umbrella here or from the WordPress plugin directory.

Click on "Plugins" > "Add New".
Then look for "WP Umbrella" and click on "Install Now" and then "Activate"
Step 3: connect you're the API
Now go to the setting tab of WordPress and click on WP Umbrella. Skip the create an account section and past your API Key in this field.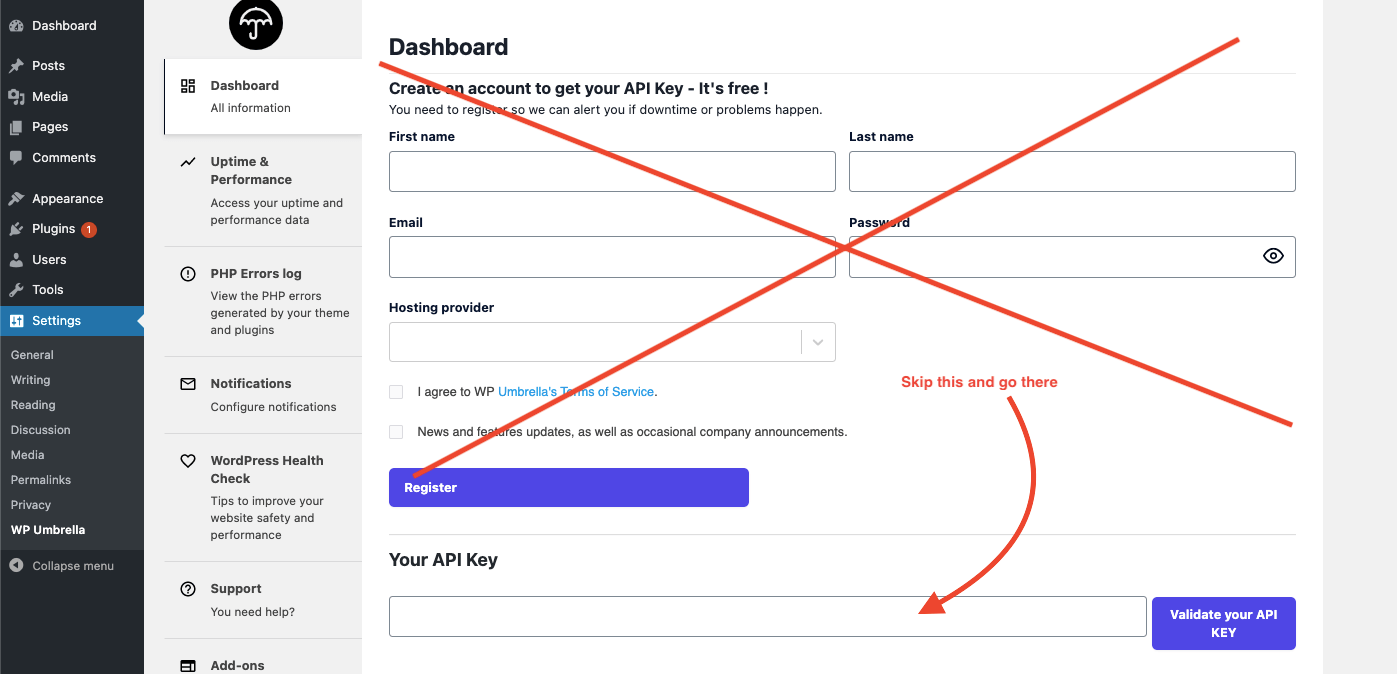 Repeat the operation for each website you want to monitor.