WP Umbrella is the best WordPress management tool. It allows you manage, maintain and monitor multiple WordPress sites effortlessly.
Start free trial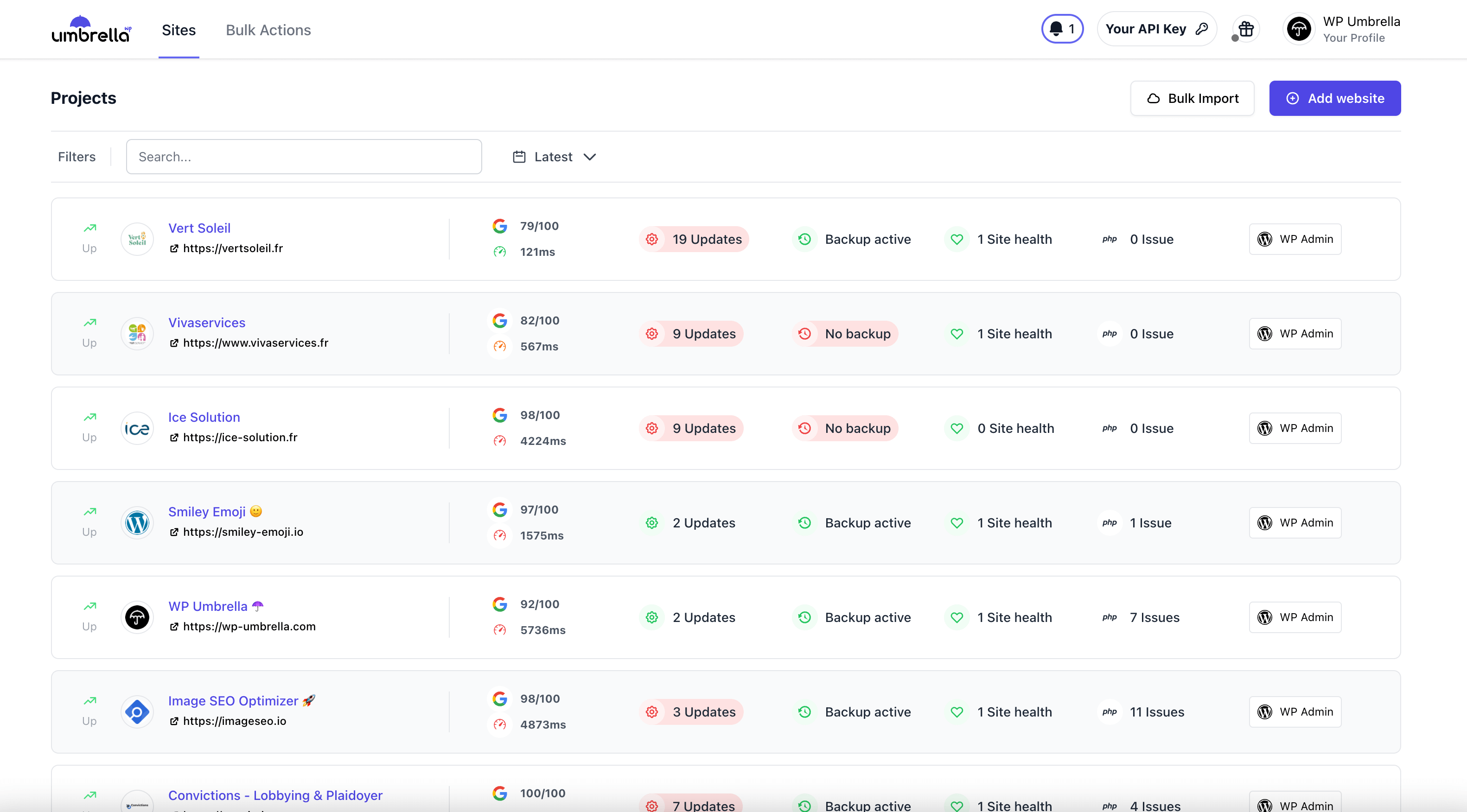 Trusted by these leading companies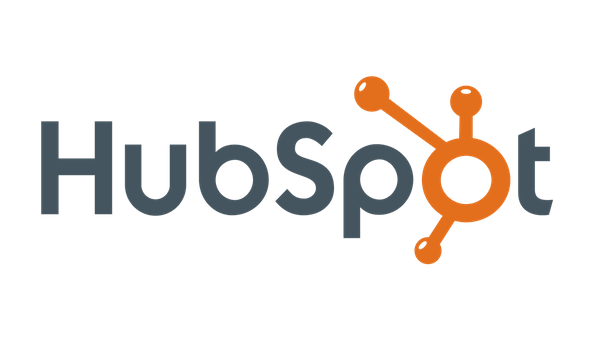 Features that will save you a ton of time, boost your productivity and prove your value to your clients.
Ideal for Agencies, Developers & Freelancers working with WordPress.
Manage all Your WordPress Sites From One Place

Manage multiple WordPress sites from our single dashboard and get all the information you need to keep things under control in one place. one click login included.

Safely Maintain your WordPress sites in one click.

Save a ton of time and fully manage all your theme and plugin updates without leaving WP Umbrella's application with our safe update feature.

Monitor What Matters

Track your website's uptime, load time and Google PageSpeed Score from multiple locations. and find bottlenecks that affect your customers' end-user experience.

Secure Your Websites with Automated Backups

Keep your WordPress websites safe with our automated daily backups and security checks (PHP errors, SSL certification, WordPress constants left. true, etc).

Be Alerted in case of glitches

Don't wait for your clients to inform you when their site is slow or down. Get alerted immediately by email or slack when something goes wrong on your WordPress sites.

Build Trust With Your Clients

Prove your value to your clients and build trust with professional activity reports about your WordPress maintenance operations. Client reports and plugin can be white-labeled.
Start saving hours of time managing multiple WordPress sites and prove the value of your service to your clients. WP Umbrella is different from other WordPress management tools: easier, faster and designed for WordPress Agencies and Freelancers.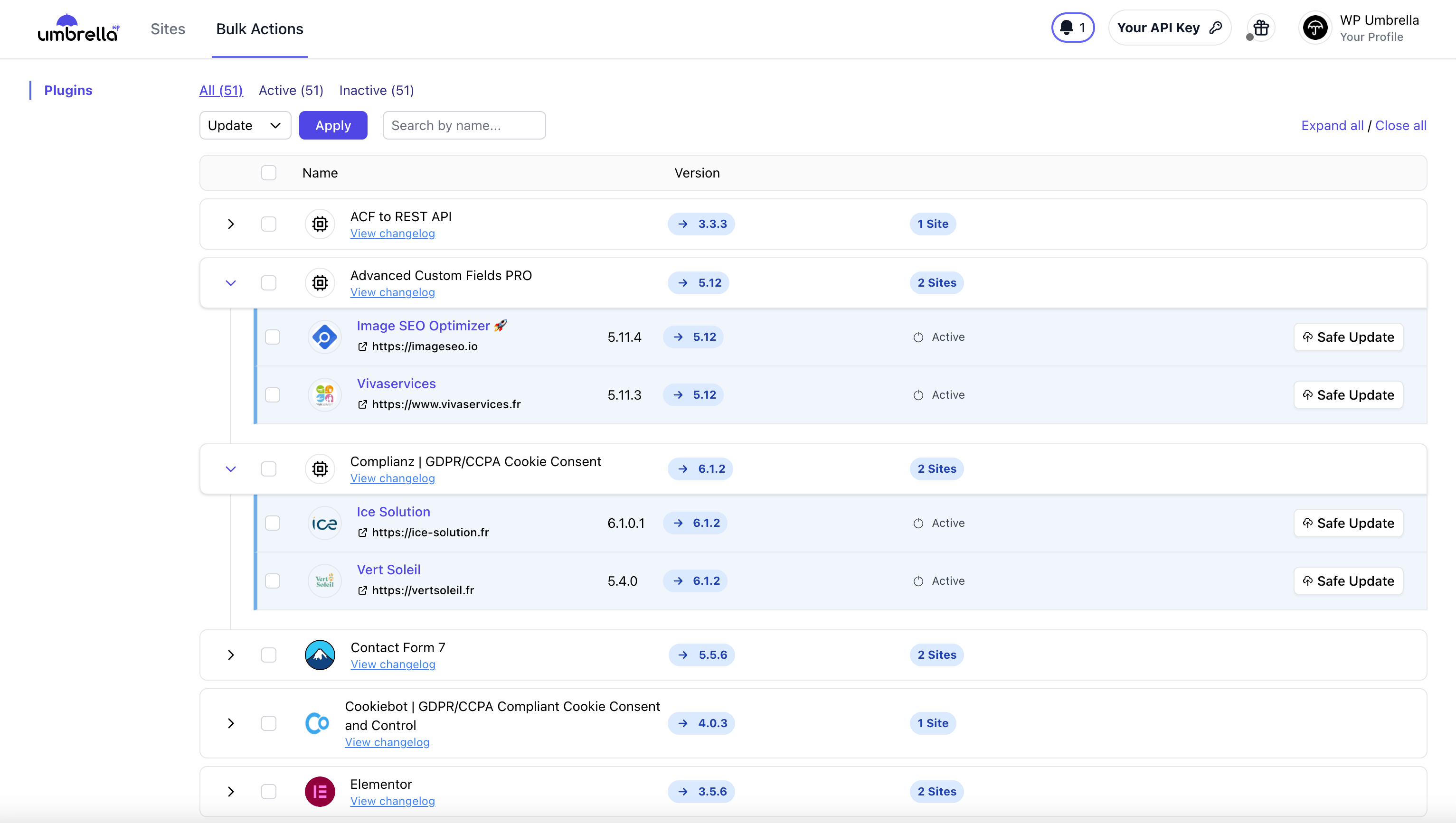 Speed Up your workflow and boost your productivity
Use our safe update feature to bulk update all your sites in one-click from our fast and light dashboard.
Improve communication with your clients and prove the value of your service
Use our beautiful white label maintenance report to prove the value of your service to your clients and educate them about the importance of WordPress maintenance.
Get peace of mind
All the information you need to know about your websites accessible from a single place combined with a reliable alerting system in case of downtime to make sure your can fix emerging issue before your clients notice it.
Multiple WordPress sites management has never been so easy
WP Umbrella is reliable and extremely easy to use.

"This plugin showed me how many downtime I have on my current Hoster. As a plugin and custom themes developers, this also really helps me to monitor errors."

Nteasha
WordPress Agency Owner
"The UI is excellent, and the customer service is top-notch! You've created one fantastic product that will help me grow my business"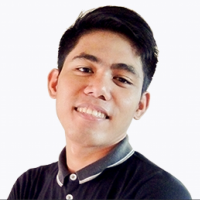 Mrkirb
WordPress Agency Owner
"Must have plugin for Agency Owner. WP Umbrella offers an incredible set of feature that allow me to manage all my website in a few clicks."
Can I manage multiple WordPress sites with WP Umbrella?

Yes! You can manage, maintain and monitor hundreds of sites with WP Umbrella.

What exactly does WP Umbrella do?

WP Umbrella offers a dashboard to manage and maintain all your websites from a single place. This includes: automated backup, a safe update feature for plugins and theme, the most advanced monitoring solution for WordPress (uptime/performance/error), beautiful maintenance report and many other things!

Do you have a free plan?

We have a 14 days trial version that include all our features for one website. If you want to try WP Umbrella on several websites, please shoot us an email at: support@wp-umbrella.com

Why is WP Umbrella different from other WordPress management tools?

White label, more reliable, easier to use and faster, WP Umbrella also offers a top-notch support.