WP Umbrella September Update: You Can Now Restore Your Websites
Aurelio Volle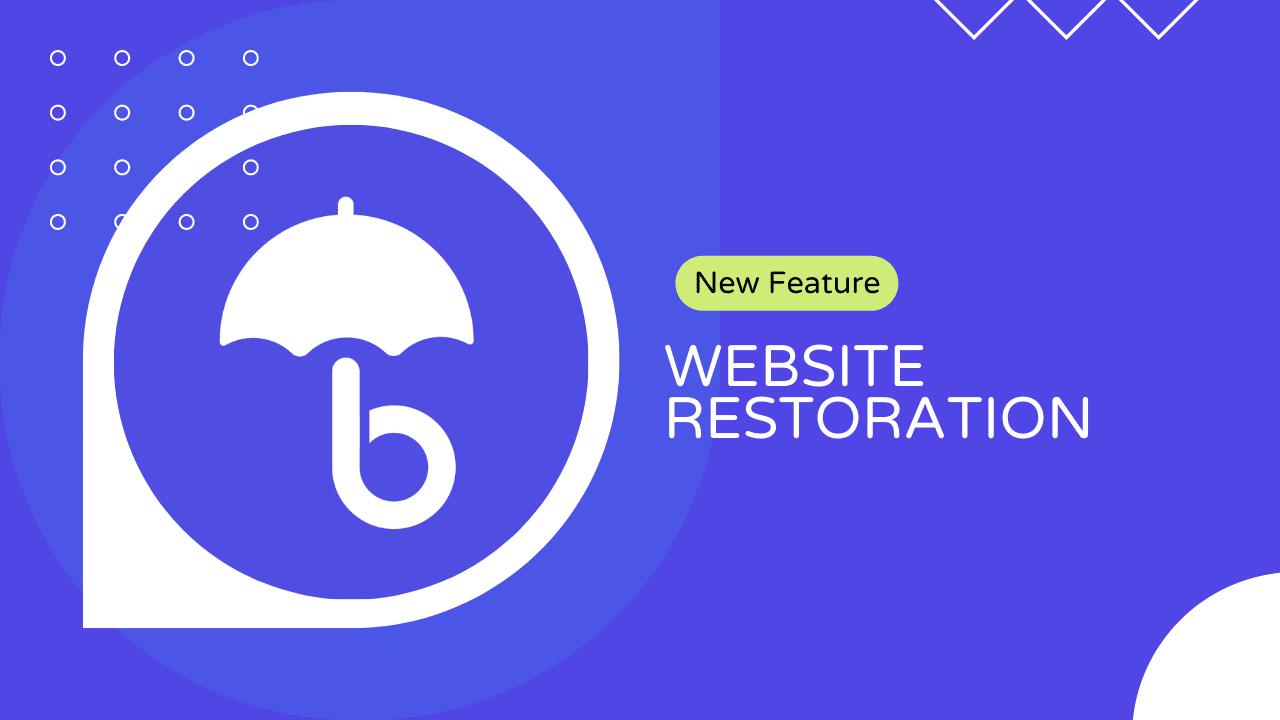 TLDR: The most wanted feature ever is available on WP Umbrella! You can restore your websites in just 1-click. 🔥🔥🔥
That's right, you can restore your website to its original state with just a single click.
We know that accidents happen and sometimes things can go wrong. Now, if something does happen to one of your websites, you can easily and quickly restore it! 🙃
To enjoy this feature, you need to update WP Umbrella to its last version (2.3.0).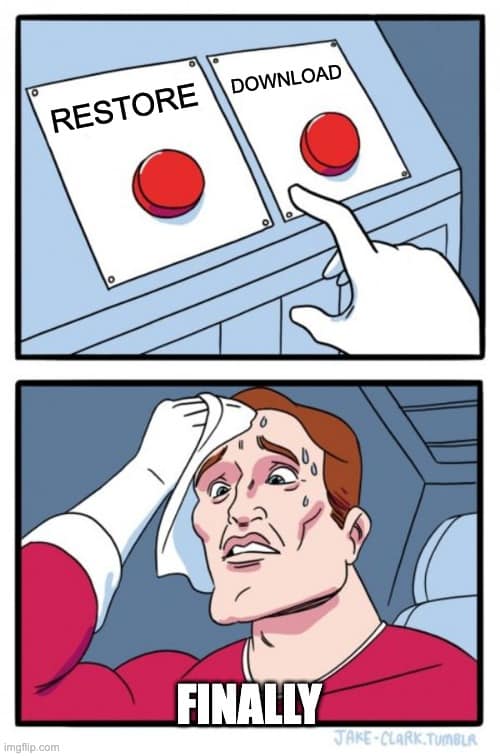 Restoring Websites In 1-Click
Dozens of people have asked for the 1-click restoration and I'm thrilled to announce that you can now easily restore WordPress websites with WP Umbrella.
And if you think about it it's funny..! Explanations:
We spent ALL the summer break developing a single button (the restoration one) and we wish you to never use it (because it would mean that your website is broken).
But you are always better safe than sorry, right?!
Anyway and without further ado, here is everything you need to know about the 1-click restoration feature.
Everything You Need To Know About This Feature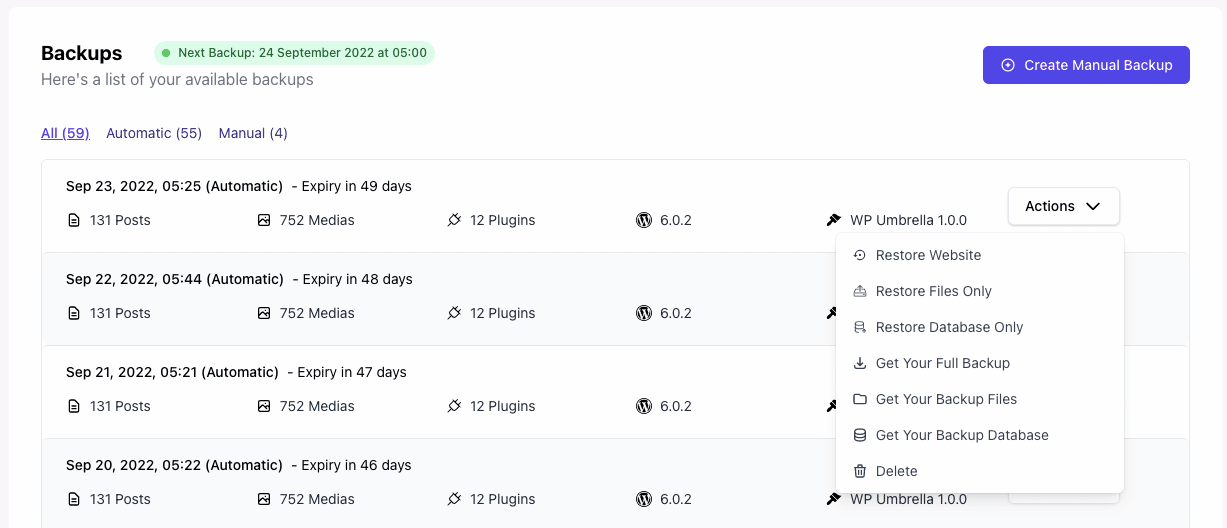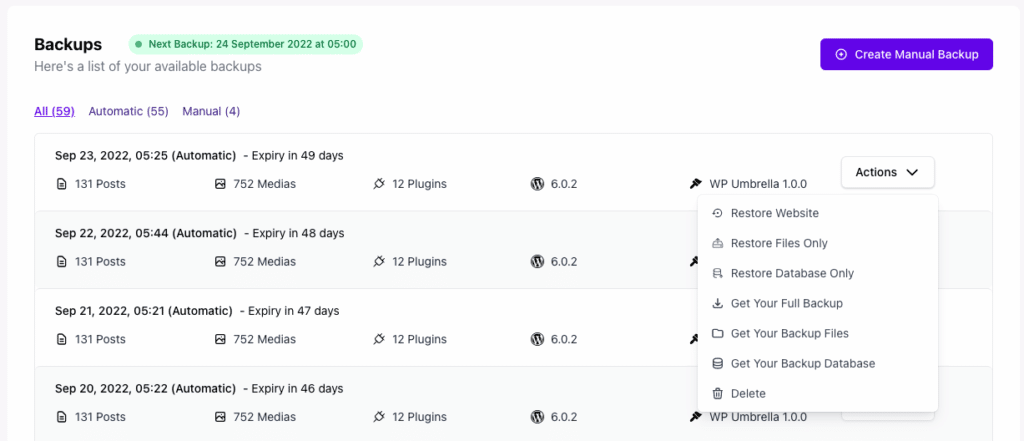 How can I restore my website?
The 1-click restoration can be found in the Backup tab of every project > Overview > Actions > Restore Website. To restore a website, you need to have a backup. The feature will only work for backups made with version 2.3.0 of the plugin.
How does the 1-click restoration work?
The process is relatively straightforward. Your backup is downloaded from our cloud storage and reassembled. Then, we use the REST API of WordPress or SFTP/FTPS to restore your files and database. During the process, we put your website under maintenance mode.
Why do you need FTP/MYSQL settings?
If your website is down, we cannot use the REST API of WordPress to communicate with it. We can't restore your website without FTP/MYSQL credentials in such a situation. Besides this, adding your FTP/MYSQL credentials will increase the likelihood of success of the restoration. This data is fully encrypted.
SFTP, FTPS, what about FTP?
Using FTP to transfer files is not a good practice because it's not safe. When you use FTP protocol, hackers can intercept data during file transfer, so we blocked this possibility. If you are still using FTP to transfer files, it might be time to increase your security standards!
WP Umbrella is sponsoring the next WordCamp France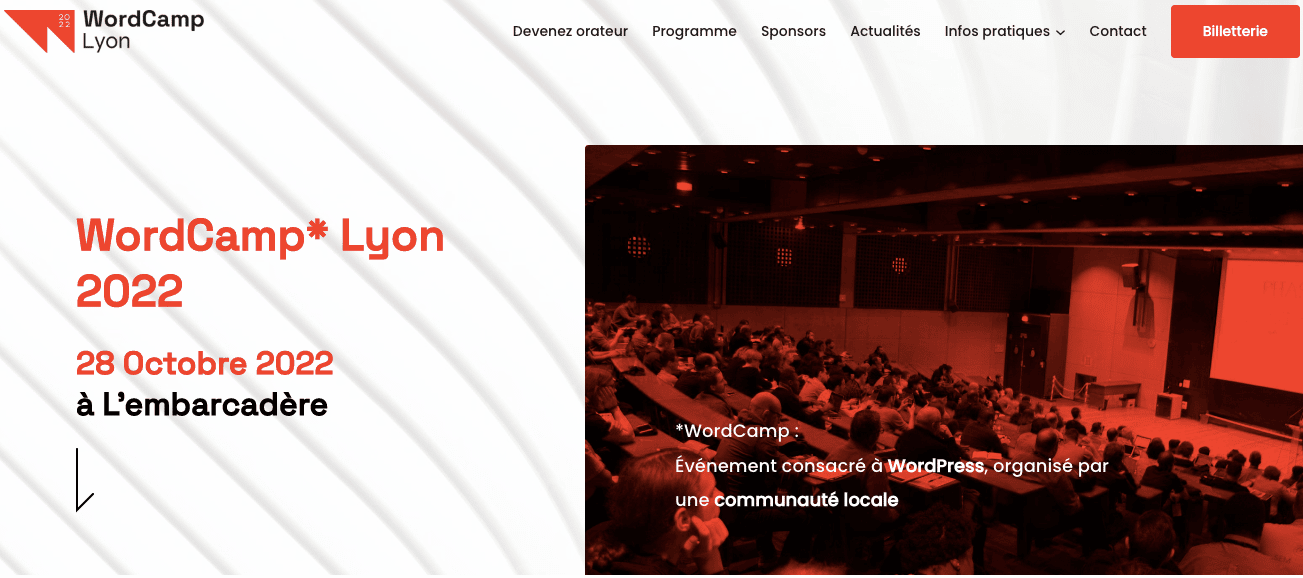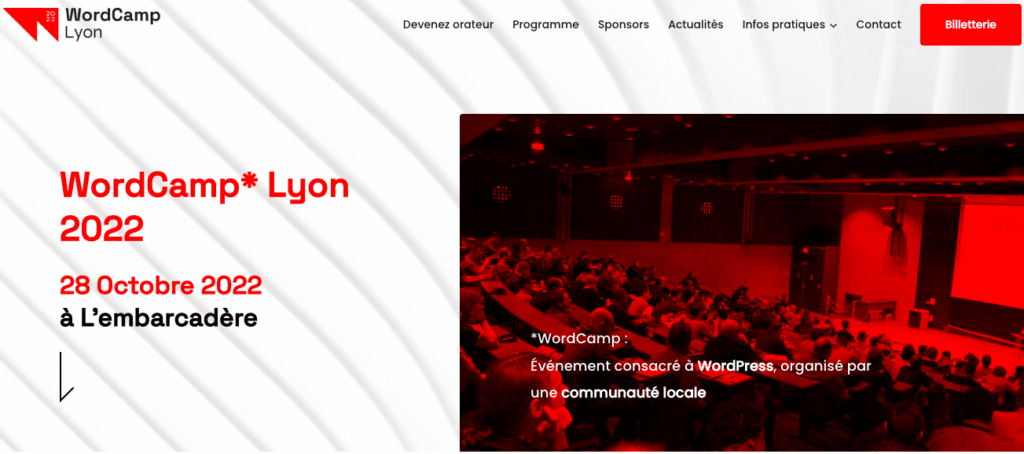 We are glad to announce that we are an official sponsor of the next WordCamp France.
The WordCamp will take place in Lyon, our hometown, the 28th of October.
There are still few tickets left, so please, feel free to come and say hi! 👋