WP Umbrella April Update: Automated Maintenance Report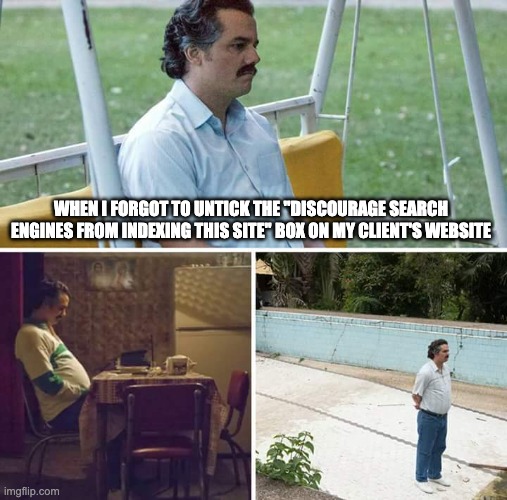 TLDR: We have fully rebuilt the maintenance report feature. You can now schedule maintenance reports and send them automatically on a monthly basis to your clients. There is a new template that you can fully customize. You can also track if your clients open the reports.
This is our April product update and we would like to start with a huge THANK YOU for the +48% active subscribers of this month!
We are delighted to see that you like WP Umbrella and it gives us so much motivation to keep building the best WordPress management tool you guys!
Before deep diving into this product update, let's start with the cool meme of the month ✌️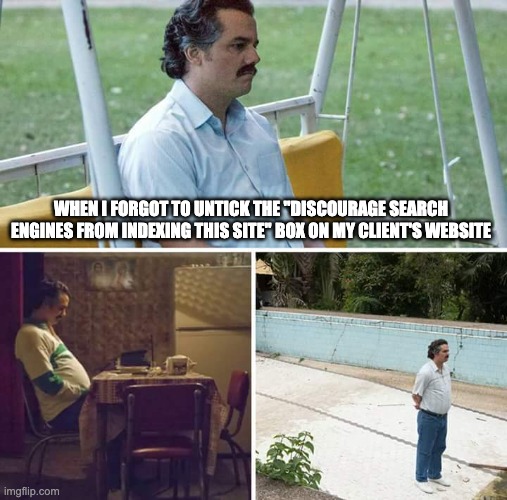 Deep Dive Into The New Automated Maintenance Report
Detailed maintenance reports are one of the best ways to show clients the value of a monthly WordPress maintenance plan. You can also use them to trigger conversations with existing clients that might lead to new contracts.
Without further ado, here is a maintenance report sample.
More content & more customization
The new maintenance report comes with more data and more content. It's fully customizable, and you can of course add your branding.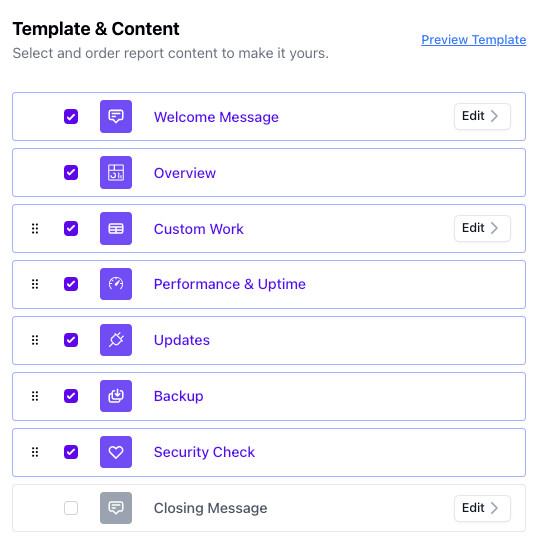 You can select which sections to include in the report, define in which order you want to display them, and add custom works. You can also include welcoming/closing messages.
Scheduling & Automation
The new report comes with a scheduler and you can send them automatically to your client on a monthly/quarterly basis.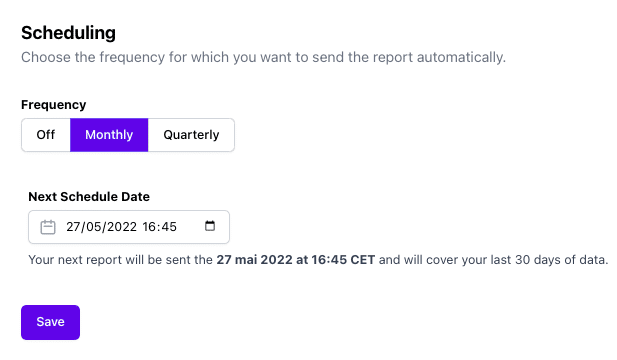 If you don't like automation, you can also generate manual reports and send them yourself to your clients.
Check if Your Clients Read The Reports
Last but least, you can track if your clients open and like or dislike the report.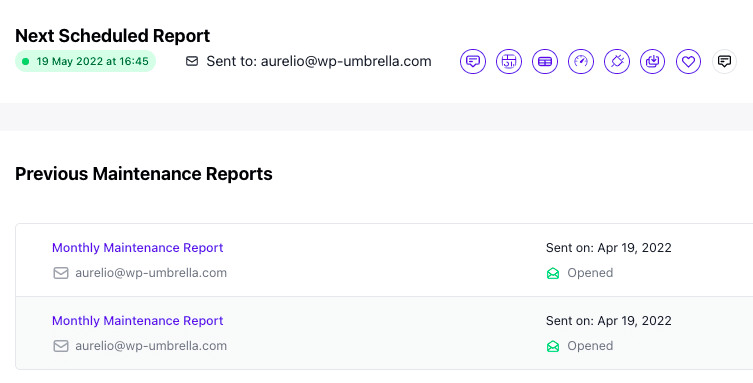 Google Integration & Custom Sending Domain Coming Soon
During our next sprint, we will keep working on the maintenance report feature. We will integrate Google Analytics data into the maintenance report.
We will also help you to track your clients' reactions to the report.
Last but least, it will be possible for your guys to customize the email sending domain of the scheduled maintenance report.
What's New On The Blog
Thank you for the good vibes! ✌️