The life-changing WordPress management tool for your agency
Thousands of agencies use WP Umbrella to manage multiple WordPress sites from a single place, save considerable time and effectively demonstrate their work value to clients.
Start Your Free Trial

1500+ Agencies Manage Dozens of Websites with WP Umbrella
The New Way to Manage Multiple WordPress Websites
WP Umbrella is an amazing tool for agencies willing to automate their WordPress maintenance workflow and their team has been a delight to work with. Our customers love it because it saves them a ton of time! When a Cloudways customer asks us what the best WordPress management tool is, we are happy to recommend WP Umbrella.

Muhammad Saad Khan Director, Product Marketing of Digital Ocean
Here's Why Agencies and Freelancers WP Umbrella
Saved Us Hours of Work Every Month

Before adopting WP Umbrella, we used to handle website updates manually. Thanks to its bulk actions feature, we can now update all our websites with just a few clicks, saving us a significant amount of time each month. What's particularly handy is that it generates beautiful detailed reports automatically for our clients. WP Umbrella has become a reliable companion in managing our websites.

Maxime Bernard-Jacquet CEO, CapitaineWP
WP Umbrella Is a Must-Have for Any Webmasters

If you manage several WordPress websites, it's critical to follow updates, performance, security and do backups on a regular basis. WP Umbrella is our go-to solution to handle all of this. This tool is reliable and offered me the piece of I needed for my WordPress maintenance services.

Alex Bortolotti CEO, WPMarmite
WordPress Maintenance Tool That Suits My Needs Perfectly

This tool gives me as a webdesign freelancer great possibilities to update all my clients' websites from remotely from one well crafted dashboard. Updating, Downtime detection etc. work like a charm. What brings huge value are the automated reports for my clients so they can see and understand the value that I bring to them.

Oliver C. Senior UX Designer
I Trust WP Umbrella for GDPR Compliance and Website Management

I was looking for a tool that complies with GDPR regulations, and WP Umbrella does just that. What I like the most is that they focus on one thing: helping us manage multiple WordPress sites. They don't try to sell us hosting or anything else, and I know I can trust them with my data. Nothing like GoDaddy

Deborah Donnier CEO, DDesign
WP Maintenance Solution Tailored to Meet My Requirements

WP Umbrella is perfect for Agencies like mine. It provides a carefully crafted dashboard that empowers me to efficiently update my clients' websites from a remote location. The flawless performance in handling updates, detecting downtime, and other functionalities is truly exceptional. One standout feature is the automated reporting system, which adds significant value by enabling my clients to appreciate the positive changes I bring to their projects. I must commend the outstanding support team for being receptive to my suggestions for potential improvements

Marcus B. Design and Marketing Consultant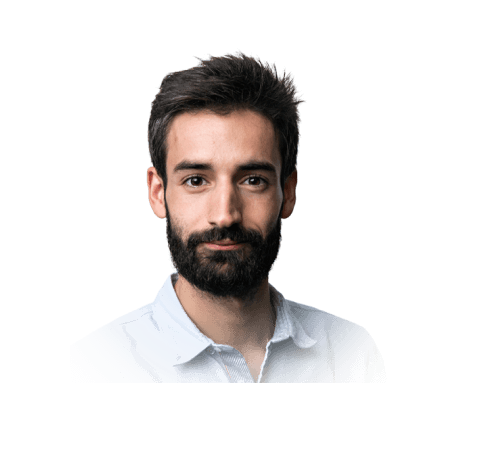 Talk to the Team
Our People Make All the Difference
There are real people behind WP Umbrella. We provide fast and friendly support every day to make our customers happy!
96% Happiness score
based on more than 400 ratings from our customers
Compatibilities You Can Trust
We are fully independent from hosting providers, but we are compatible with all of them. You might just need to whitelist our IP addresses before getting started.
Hear It from Our Satisfied Customers
Discover how agencies and freelancers use WP Umbrella to grow their WordPress maintenance business.
View all our use cases
Learn the Best Practices to Thrive with Your WordPress Agency
Improve your skills and find the key information you need to grow your business globally from our vast collection of resources.
View all posts
Everything Agencies and Freelancers Need
Automate your workflow to save a ton of time and easily prove the value of your work to your clients.
Get Started for free