13+ Proven Ways Agencies Can Establish Strong Relationships With New Clients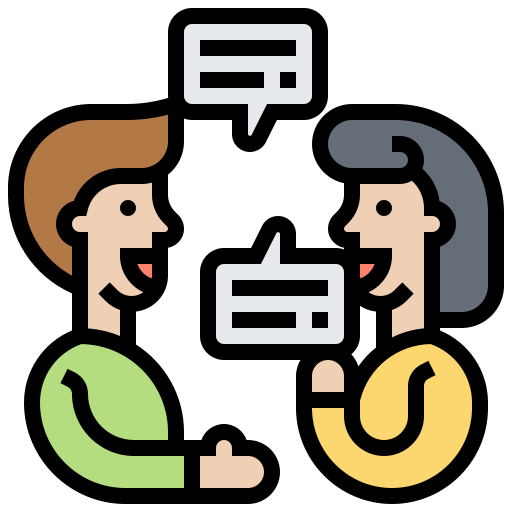 Growing a business requires new clients. A company cannot function without them, as they provide new ideas and opportunities as well as funding.
Nevertheless, achieving loyal clients who are enthusiastic about your agency takes time and effort. This kind of commitment requires building trust.
It is not always easy to gain such trust. In what ways can an agency ensure long-term relationships with happy customers?
Every good relationship is marked by a number of traits, including awareness, communication, empathy, dependability, accountability, and honesty.
In this post, I share 13 ways that your WordPress agency can demonstrate all of the above and more to get the best results for both you and your clients.
Let's get started!
Ready to boost your productivity, impress your clients and grow your WordPress agency?
Install WP Umbrella on your websites in a minute and discover a new way to manage multiple WordPress sites.
Get Started for free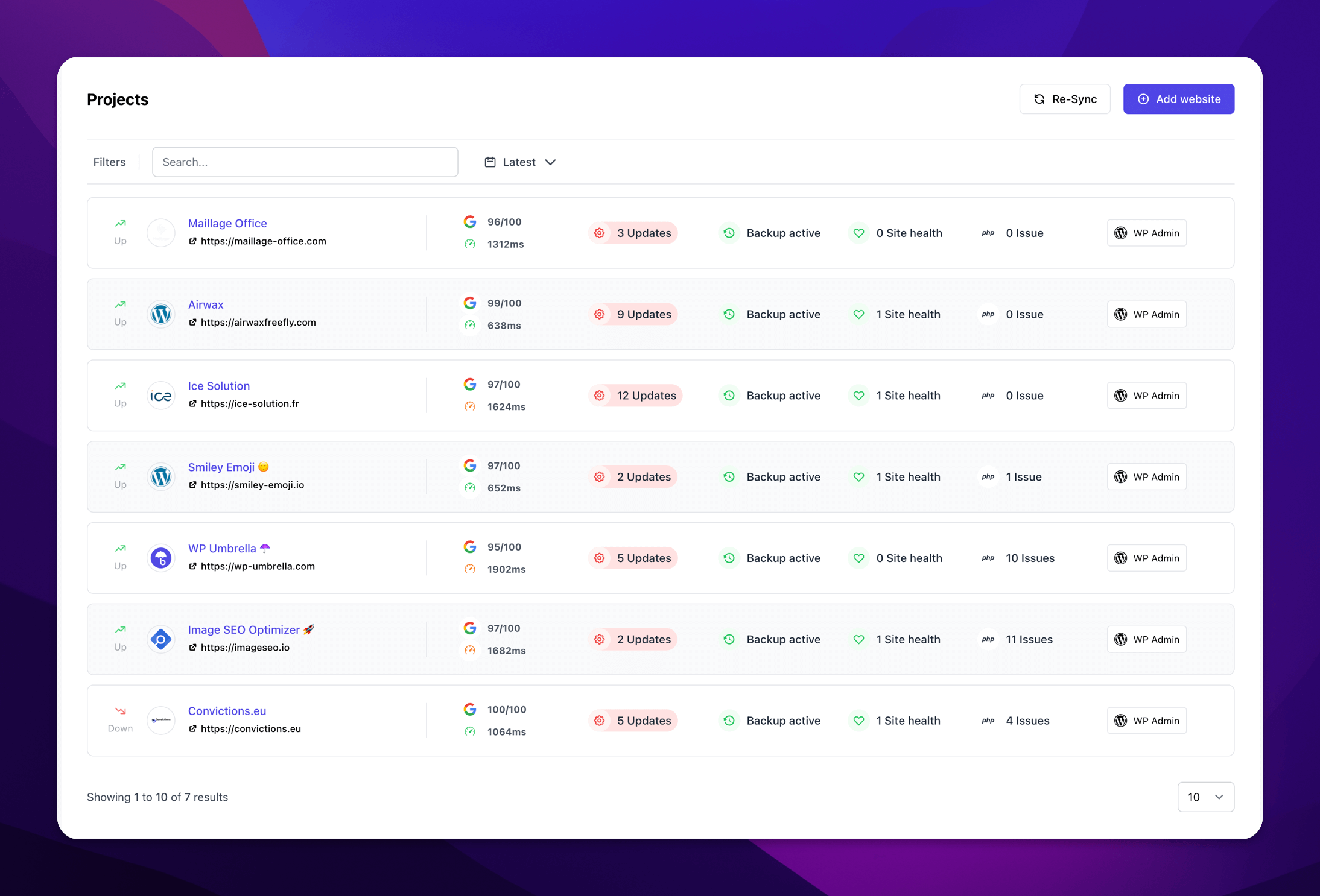 Developing Long-Term Client Relationships
This list contains actionable ways to increase client satisfaction and establish mutually beneficial relationships, but keep in mind that communication is everything.
1. Listen Your Clients And Stay Focus On Their Needs
You need to be customer-centric during the whole process.
Always keep your focus on the client, on what their business needs are, and on how your expertise can be of help to them. Tell them why they've made the right decision by working with you.
Demonstrate your commitment to bringing positive results.
In the end, let them know what they can expect from your team by being clear, honest and transparent.
It's not because you have the expertise that you are superior. Stay humble and always listen to your client needs. It the needs looks wrong, advise. Always with humility.
2. Focus on Communication
It's the second side of a same coin. Communication is every thing.
Effective communication should be a top priority. Communication can become neglected when everyone is too busy focusing on getting the work done. Communicating clearly and consistently throughout the project is crucial.
Establish your intentions from the beginning that you will develop value statements aligned with the client's business goals and that you will monitor progress against these value statements throughout the project. Sending them automated maintenance report is an excellent way to do so!
You should not negatively affect your productivity, in order to communicate with a single client constantly and unreasonably.
Becoming available to your clients, however, shows them you are interested in their projects and satisfaction.
3. Adapt to Your Client Knowledge and Understanding
If your client comes to you, it's because he has a need, but also because of your expertise. When you are expert at something, it's sometimes very frustrating because people don't get you.
It's pointless to be the best at something if people can't understand you. You need to adapt your language and vocabulary to your client.
Remember back in high school. Who was your favorite teacher? The one with a ton of knowledge or the one able to communicate with passion about it?
This is just the same: you have to make your client feels clever and confortable, not the other way around.
4. Always Stay Positive
Being an independent professional comes with a variety of responsibilities. You must maintain a positive attitude, regardless of how stressed or overwhelmed you may feel. Make your clients feel the energy and confidence that you would like them to experience.
Zeal and enthusiasm are attractive personal traits that people enjoy being around and that clients enjoy working with. You must always stay nice, polite and friendly, especially when the situation deteriorates.
This is key to your success.
5. Build An Onboarding Experience
Both sides will have more points of contact once you get started. A streamlined onboarding process will allow for the seamless execution and clear communication necessary for the development of a long-term, trusted relationship with customers.
Make sure your clients feel welcome.
Explain them clearly the process.
Have a kickoff meeting and regular touch points.
6. Team Up With Your Clients
To gain the trust of a new client, it is vital that you explain to them that you understand their goals.
That means that you need to describe your goals to them and let them know in a very real way that you align yourself with both their needs and goals. It's impossible to have a team mentality without a little bit of reassurance.
You need to show them that you are in the same team.
Customers should be aware of what your product or service will need, not just the end result. Ensure that they are part of the planning process.
If people know what to expect, they will be much more likely to show their support and cooperate with you.
Giving them the chance to participate will make them feel more connected.
7. Do Not Forget They Are Real People
In spite of the professional nature of your relationship with your client, acknowledging that they are more to you than just a paycheck can go a long way. Depending on your industry, the type of client, and the personality of the individual client, this personal connection may be more or less advanced.
You might ask your client about their children if you know they are parents. It might be appropriate and appreciated if you sent your client a news article that relates from something they care from time to time.
We are all human beings. Sometimes we have bad days and it's always nice to get a special attention when you are not expected it.
8. Be Fully Honest And Transparent
Do not over promise and keep your client in the loop at all time. Report back on your progress and difficulties.
Presenting a killer strategy at the start of a project is one thing, but proving the return on investment to your client at the end is quite another.
Report honestly, even if you didn't reach all your goals, by providing metrics that speak directly to the objectives you set. Being open and honest builds trust.
9. Share Your Expertise
A client who does not understand your area of expertise may feel ignorant of the intricacies of the process, and thus feel disconnected from the project's progress.
You have the chance to share information that will help the client understand your services, which will build trust and confidence. Educating your clients on what you did, why you did it, and how you arrived at your decision will make them feel knowledgeable.
You need to empower your clients, they need to feel (and become) clever.
10. Keep Your Promises and Stay Realistic
Clients sometimes have unrealistic expectations when they come to you. It's your duty to be truthful and realistic in your approach. Surely you know what can be effectively done, and what cannot.
Providing alternate solutions and making promises you can actually keep will help to build trust, which is essential to maintaining long-term business relationships. It also shows that you are an expert.
It's always best to under promise and over deliver than the other way around!
11. Deliver Results and Show Them Some Quick Wins
All the required elements of a trustful relationship that we have just mentioned don't make a difference if you don't deliver results that help your clients to grow their business.
First impression matters. Show quick wins and establish traction quickly while you conduct foundational research that is essential for long-term success.
Research is valuable conceptually, but clients usually don't have the patience to wait 2 months to get started.
During the early stages of the relationship, build goodwill and enthusiasm by focusing on low-hanging fruit.
Your agency can then focus on more challenging assignments during the later stages.
12. Clarify All Grey Areas
Grey areas are potential sources of frustration. Sometimes, even your client has not a clear goal in mind, so how could you?
As soon as something is not cristal clear, you need to ask for clarification. And if the answer doesn't not give you satisfaction, ask again and again.
It's easier to make sure that you are going in the right direction than turn-back.
13. Don't Be Afraid to Have The Hard Conversations
Nobody like to have hard conversations. Wether you are responsible or not, delays will happen and scope issues will arise. The sooner you have these conversations, the better.
It's always preferable to adresse an issue when it's small, rather than to tackle a big problem that is already big.
The best way to lose credibility is to not communicate issues.
Your straightforwardness, confidence, and honesty will earn the trust of your clients and pave the way for long-lasting relationships.
Start Cultivating Relationships With Your Clients
Having strong agency-client relationships results in better outcomes for everyone involved because they are built on virtues like trust, reliability and transparency.
Using these strategies, you can improve your agency's productivity, loyalty, and overall feel of harmony with your clients.
Listen your clients and stay focus on their needs
Focus on clear communication
Adapt to your client knowledge and understanding
Always stay positive
Build a meaningful onboarding experience
Team up with your clients
Do not forget that they are real people
Be fully honest and transparent
Share your expertise and knowledge
Keep your promises and stay realistic
Deliver results and show some quick wins
Clarify all what need to be clarified
Don't be afraid to have the hard conversations
We hope that this article on establishing a good relationship with your client was useful. If you liked this post, you might also be interested in our guide on how to manage multiple WordPress sites.