How about we start at the beginning?
Thomas and I had the idea of making WP Umbrella in septembre 2020, but WP Umbrella was not supposed to become a solution to manage multiple sites from a single place.
We just had the ambition to make a monitoring solution for WordPress.
To make it sexier, we added something unique to the classic uptime + performance monitoring combo: we started to track the PHP errors generated by themes and plugins as well.
WP Umbrella was a nice side project based on a plugin, along with Image SEO, and frankly, we were happy about it.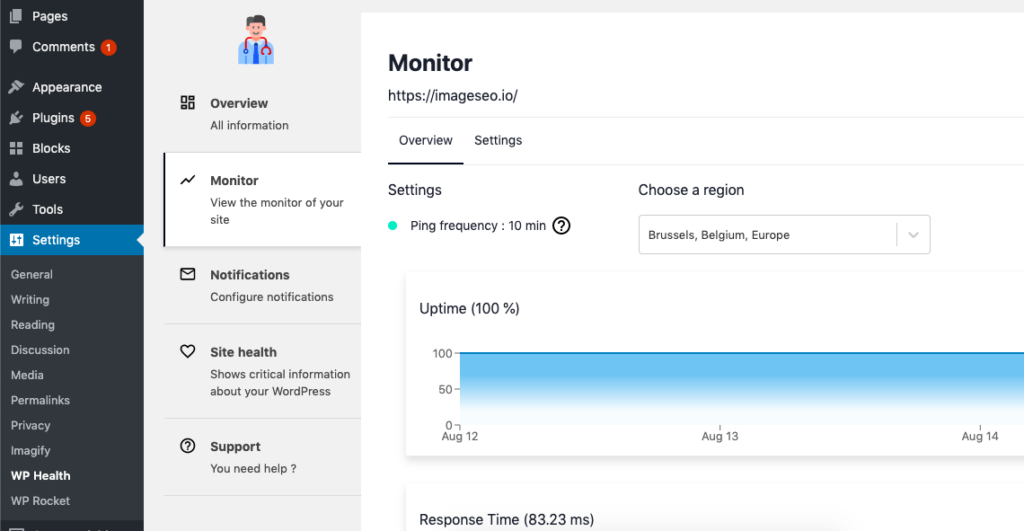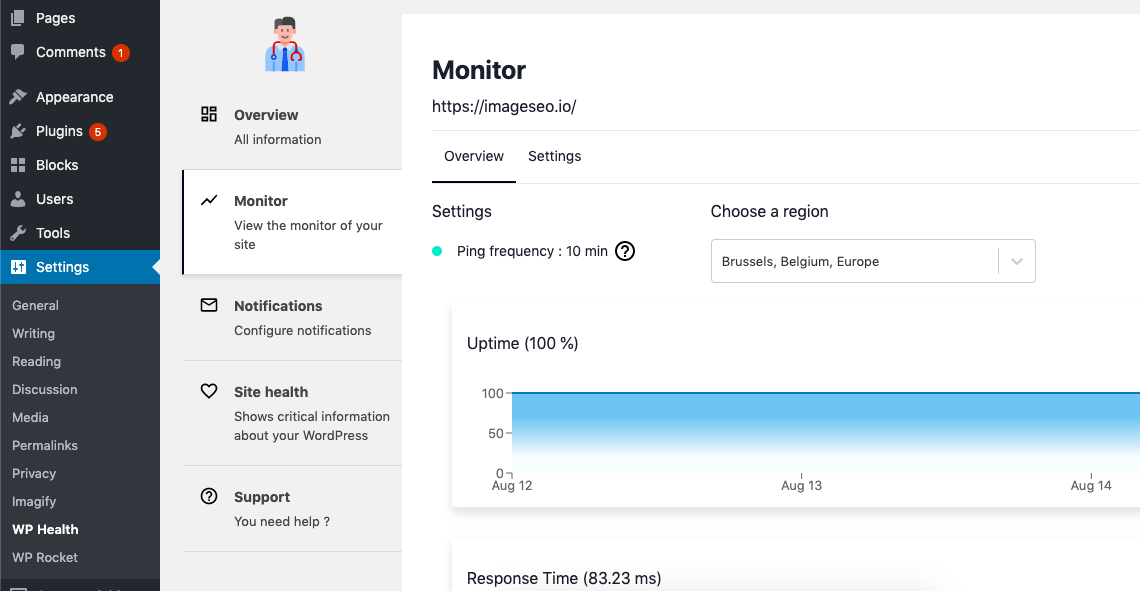 And then, the AppSumo happened..!
Back in February 2021, we decided to do an AppSumo campaign "just for fun" and it quickly became overwhelming.
We had to block the possibility for people to stack AppSumo codes because some of you were stacking 20-30 codes and we went very close to an outage.
In the end, we sold about 700 AppSumo codes, but more importantly, we got a real base of users to talk to..
And we understood that we had to shift WP Umbrella toward a comprehensive WordPress management solution.
We had no dashboard, no safe update, no maintenance report, etc.
And making an all-in-one solution was not a "side project game".
So, Thomas and I went to the pub and started to discuss what values and vision we had for WP Umbrella.
The values were so clear: we wanted a remote company where the words LIBERTY & SIMPLICITY would mean everything.
No bullshit between us, and no bullshit for our users: all what they need and only what they need.
And, by the way, I'd like to thank you all for your help: each time you answer an email, a survey, or a LinkedIn post, you are actually helping us SO much.
Once we had the values (and this was easy), we defined our vision: Make WordPress management easy.
And this was the real beginning of the journey for us..!
And So We Took Things To The Next Level..!
Since the AppSumo, we have added so many milestones to WP Umbrella:
A whole new dashboard to manage all your websites from a single place
Security monitoring
External API
Bulk Safe update for plugins and theme
Maintenance report
White label
GDPR compliance
One Click Access
2FA
Google PageSpeed monitoring
And much more..!
Always with the idea to provide you with just what you need. No pollution, no useless layers.
You might have also spotted that the WP Umbrella documentation has leveled up.
Those emails you send to us? Well, we're constantly monitoring the most frequently asked questions and we turn them into new articles.
We are also doing our best to answer your support message within 2 hours.
And It Seems That You Like This
Thanks to you, we went from 0 to 1500+ active installations and got positive reviews on WordPress, Trustpilot, AppSumo and G2.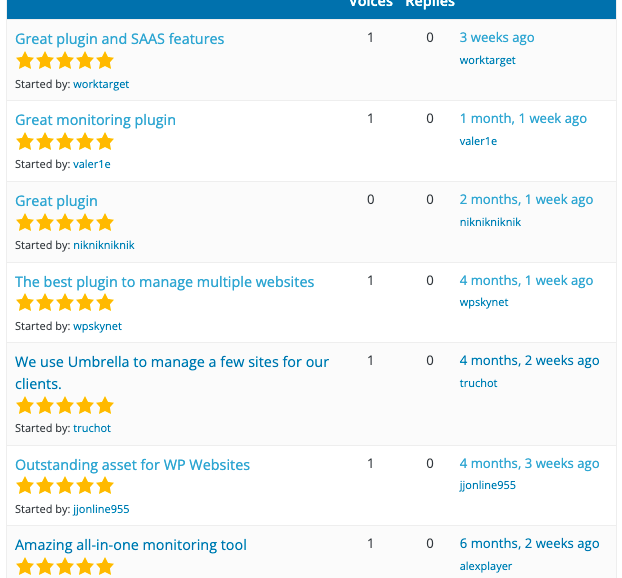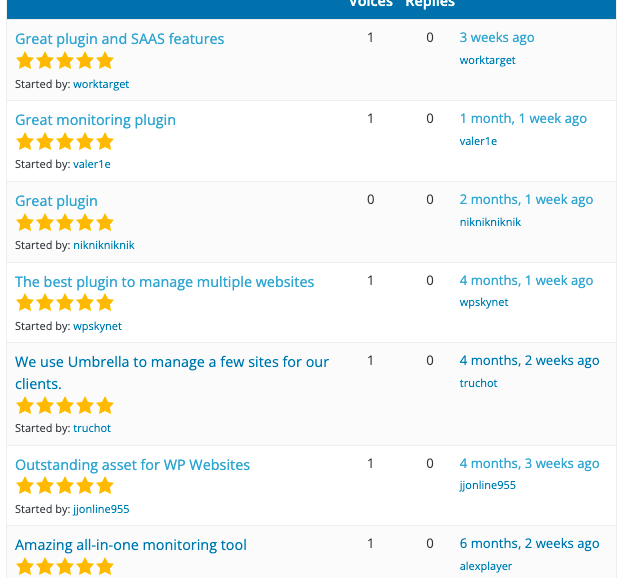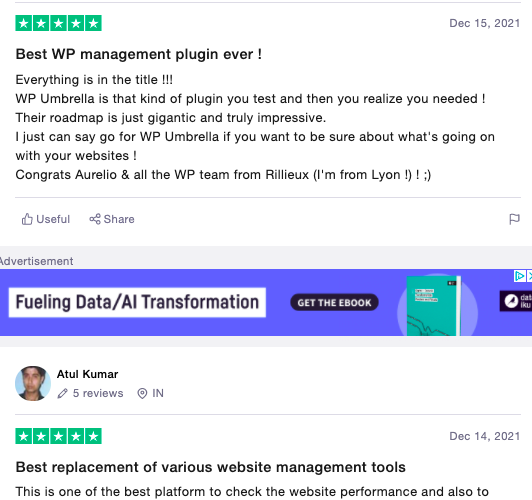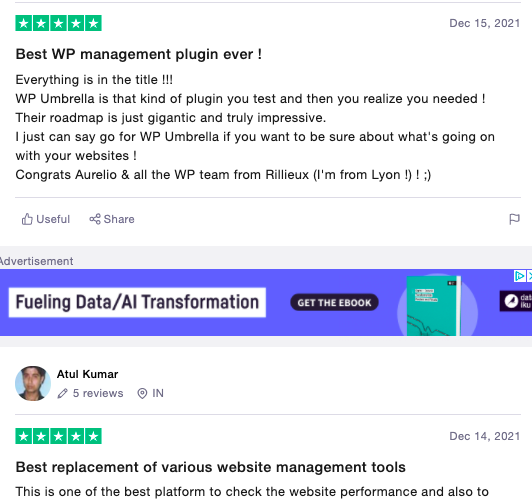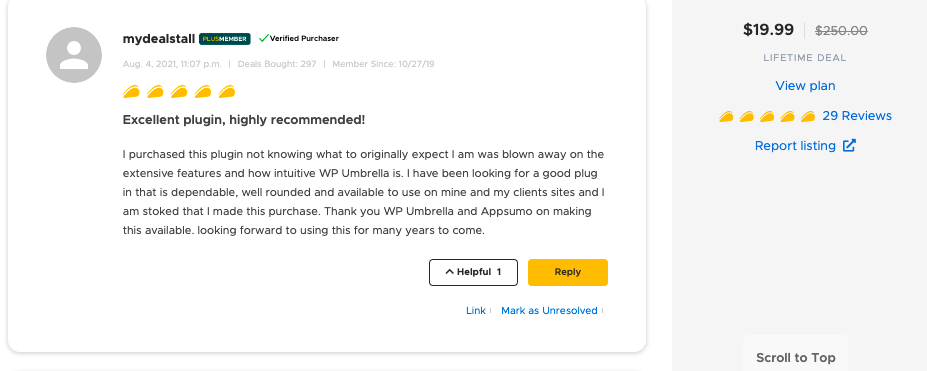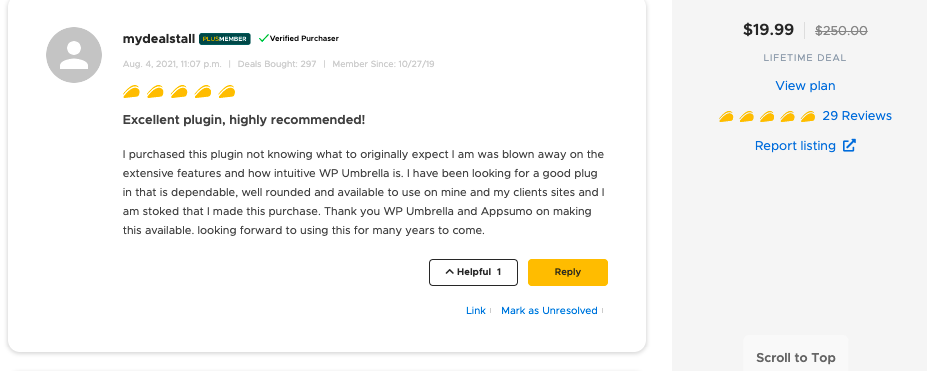 And you have no idea how this means for us!
Conclusion: It's Now Time To Really Take Off
We are closing 2021 with 318 premium users.
This is small, but we are proud of that. Really.
In 2022, we will hopefully make some company announcement and speed up everything.
Have a nice xmas break everybody !