Inside WP Umbrella
The company behind WP Umbrella was created in July 2021. Ever since, we have done our best to build our product in public, with the help of our users, the Wordpress community and our team.
Learn about the behind-the-scenes of our daily work at WP Umbrella: our people, new releases, corporate news, stats, and much more.
Ready to boost your productivity?
Install WP Umbrella on your websites in a minute and discover a new way to manage multiple WordPress sites.
Get Started for free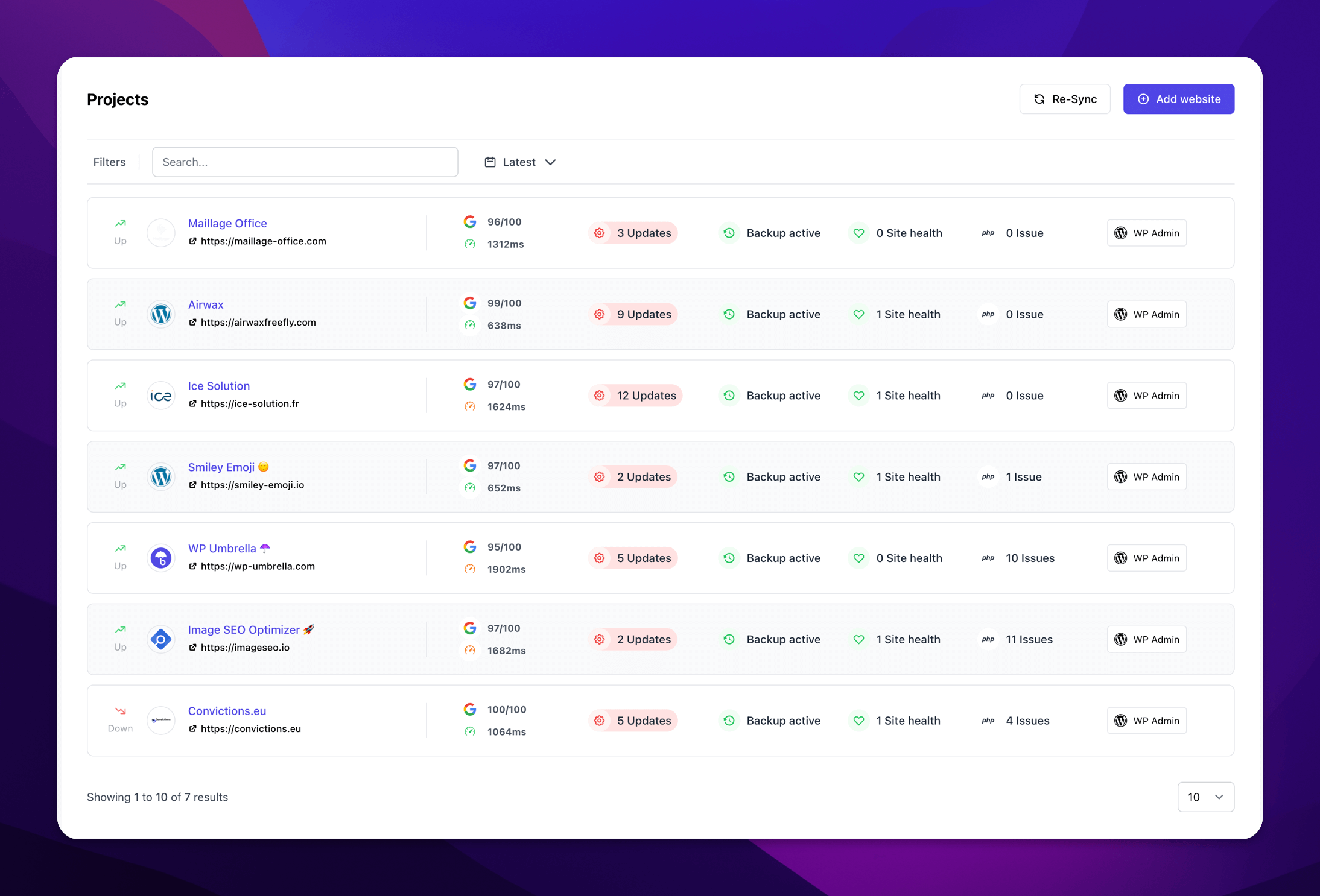 Learn how to better manage your WordPress agency.