How To Successfully Streamline Your WordPress Freelance Business
The WP Umbrella Team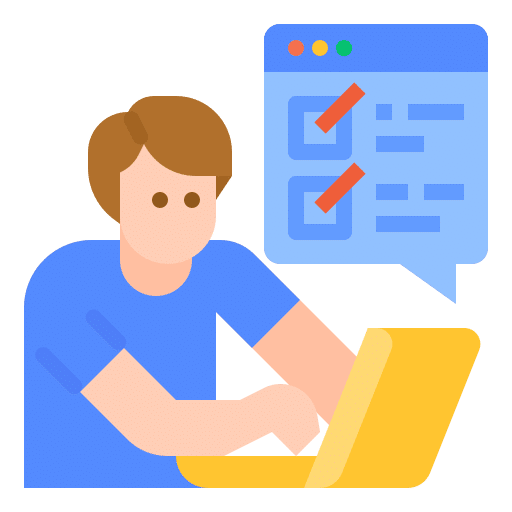 Freelancers are often more concerned with the technical aspects of their work, such as creating an effective menu or implementing the latest CSS tricks. However, it is equally important to know how to handle various business processes efficiently.
The vast majority of freelancers suffer from the "just scrape through" syndrome. Basically, this is when you get overwhelmed with everything that you have to do in your everyday operations.
Responding to existing clients, prospecting, dealing with your bank, managing accounts, writing guest posts, or networking could be a few examples.
When you have so many different tasks to handle, you either have to work longer hours or neglect some activities.
Unless, of course, you have robust processes in place and the right tools to help you.
This post takes you through five simple steps for streamlining your freelance business so that you have more time to do what you want.
Let's get started!
Step 1 – Develop the Right Project Processes
It is not a waste of time to define processes such as onboarding and exit strategies. Standardizing procedures – and iterating on them constantly if they're not working – allows you to spend more working on things that actually matter.
Perhaps your clients haven't hired web developers before. When you have a replicable system in place, you can show them what to expect so they know what they're getting into.
Thus, you and your clients don't have to worry about what's next since both of you know exactly what process to follow. You'll also appear more professional if you tell prospective clients that you have existing practices.
As such, consider creating a list of all the steps required to finish a project for a new client. Invest some time in creating a document that explains how each procedure will be handled, then use it throughout your project.
Doing things in a professional way will also help you to improve your communication.
For instance, if a prospect contacts you via your website's contact form, what is your typical response? Examine your old emails and search for patterns.
But first, make a list of all of the communication points between your prospective client and yourself. Include everything from the first inquiry to the beginning of the project.
Here's an example of how it should look:
Respond to the email
First real touchpoint with the client
Follow up & process clarification
Send proposal
Follow up
Send invoice for approval
Follow up
Kick off of the project
The next step is to sit down and map out every communication point you have and see if you can create a template and a referencing process. This will save you a ton of time.
Consider using past emails you've sent to clients as a starting point.
Step 2 – Set up a financial management system
A well-organized financial system is crucial to the success of any freelance business. It can take a lot of time and energy to create invoices, manage expenses, and handle quotes.
Hopefully, instead of the old-fashioned spreadsheet, you now have plenty of choices to help with that.
Let's start with the basics. Get your business a bank account. Keeping records will be a lot easier if you have a separate business bank account.
Then, sign up for accounting software.
You should consider cloud-based accounting software. QuickBooks and Zoho are widely known, but if that's not for you, look for alternatives. Different options are available to suit various business needs and budgets. The majority of these apps allow you to create invoices, track expenses, and link to your bank account.
Figure out which program works best for you.
A financial management system can make a huge difference in your business and is relatively easy to implement.
Step 3 – Set Up a Process for Generating Sales
The sales process can be seen as a map that shows you the way to turn prospects into customers. The map is crucial to the success of your lead generation efforts. It will help you to automate and scale your work.
Here is how your process for generating sales should look like:
1. Find Prospect
In the sales process, prospecting involves sourcing new, early-stage leads. Most salespeople use it as part of their daily or weekly workflow.
Research can be done online via sites such as LinkedIn. You can also take part in industry events or attend conferences to find new clients. You can also prospect by asking current clients to refer potential customers. Word of mouth is a powerful weapon!
2. Qualify leads
Qualifying new leads is the next step – determining whether or not they're a suitable match for your business and whether or not they'll likely move forward in the buying process.
With a "connect" or "discovery" call, you can qualify leads easily by asking qualifying questions like:
"What is your role within your company?"
"What problem are you trying to solve?"
"Why is this a priority for your business?"
"What other solutions are you evaluating?"
It's an excellent moment to show the prospect your expertise. Listen to them very carefully.
3. Do your research on the company
The next step is to conduct research on the prospect and company.
In the end, research helps you to move into the shoes of the customer. Therefore, you can offer a more tailored and personalized experience, increasing the likelihood that you will close the deal.
Understanding the challenges and needs of each prospect is vital to positioning your service as a solution.
4. Make a compelling proposal
Since it is time-consuming, it occurs later in the sales process and is reserved for more qualified prospects – that's why connecting with and qualifying them is such an effective step. It is better not to waste your valuable time when you can avoid it.
Every presentation or proposal should be tailored to meet the prospect's specific pain points and need.
You should speak early in the process about the benefits of WordPress maintenance.
5. Deal with objections
You shouldn't be surprised if prospects object to your proposal. As a matter of fact, it is expected, which is why it is an integral part of this sales process. Expect any objections and prepare for them.
Your research and preparation should allow you to identify and anticipate objections, whether they relate to cost, onboarding, or other parts of the proposed contract.
However, make sure to be honest and transparent.
6. Close the deal
Closing a sale is what every freelancer wants to achieve at this point. There should be a mutually beneficial, contractual agreement between you and the prospect.
If you have done the previous steps correctly, closing the deal should be the easiest part of the sale process.
7. Nurture and upsell
Although closing deals is the ultimate goal in sales, it's just the beginning of the relationship.
Continuing to communicate and reinforce value to customers is also an important part of the sales process. You can use this as a way to upsell and cross-sell, as well as get referrals from pleased customers.
Step 4 – Define a Marketing Routine
It can be difficult to keep up with blog posts, social media, and email marketing.
Hopefully, there are many ways to improve marketing team collaboration (even if there is no team and you're alone). Create recurring reminders to post new content on your blog, and use your task management system to keep a constant stream of new content available. When you organize your workflow, you can stay on top of your blog ideas, writing schedule, and publishing timelines.
You can apply the same strategy to your social media posts. Set up a weekly reminder to post. If you prefer, a social media management tool like Buffer can help you stay on top of social media.
Streamlining your email marketing is also something you should prioritize. It is a good idea to plan your email marketing schedule ahead of time, just as you do with your social media posts. You can simplify your life by utilizing some tested email marketing templates. Make sure to review them every now and then to ensure they're still fit for your activity.
Step 5 – Get Tools That Will Boost Your Productivity
An appropriate set of tools can Streamline your freelance business. It's difficult to share THE ultimate set of tools for freelancers, since every freelancer is different, so i'll just share with you my favorite and explain you how they foster my productivity.
Creating a More Effective Freelance Workflow
You now know why streamlining your freelance business processes is important and a few ways you can do it.
I leave it up to you to use these processes and benefit from them. During the next few weeks, I recommend you spend 30 minutes per day implementing these changes.
Keep an eye out for new products that can help you automate routine tasks, and make sure your system is serving you well.
And then, the time to sit back and relax will come!