WP Umbrella October Update: Dashboard Optimization, One Click Access to WordPress Backend & Maintenance Report Customization
The WP Umbrella Team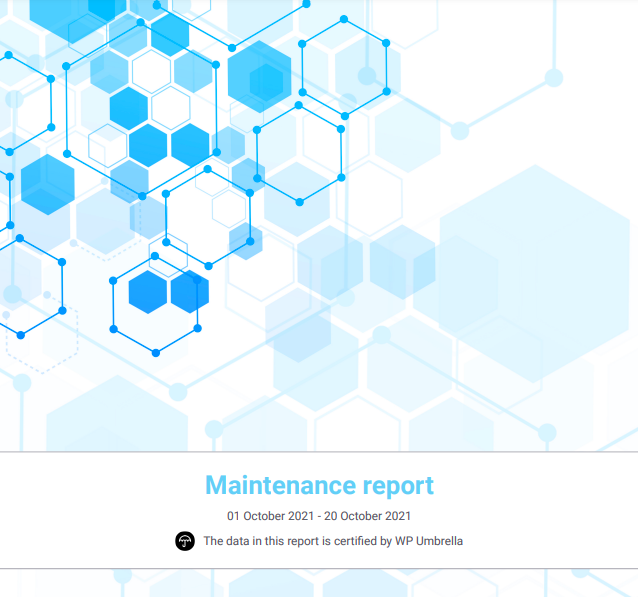 October is about to end and it's time for our monthly update. No game changing features, but many quick updates that will make managing several website with WP Umbrella even easier!
And without further ado, here is what's new about WP Umbrella:
🔎 We added filters and a field search to the dashboard and you don't need to browse the dashboard anymore to now where to act!
📧 Maintenance reports have been stuffed with more information and can now be customized (here is how it looks).
🚀 It's now possible to automatically connect to your WordPress backends in just one click from our dashboard!
Our database was successfully migrated in Europe to comply with the GDPR.
Dashboard Optimization To Speed Up WordPress Sites Management Workflow
1 Click Access to WordPress admins
You are now one click away from all WordPress admin. No need to records password or URL anymore.
You just have to click on the WordPress logo in the dashboard and WP Umbrella will automatically connect you to the WordPress admin.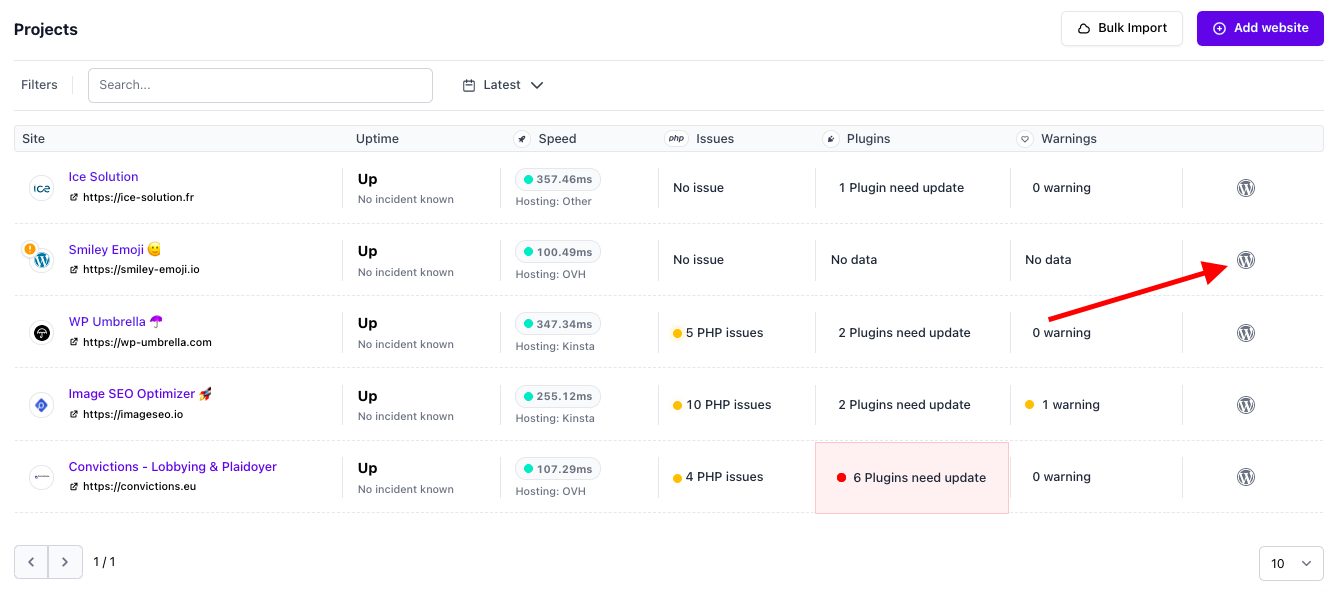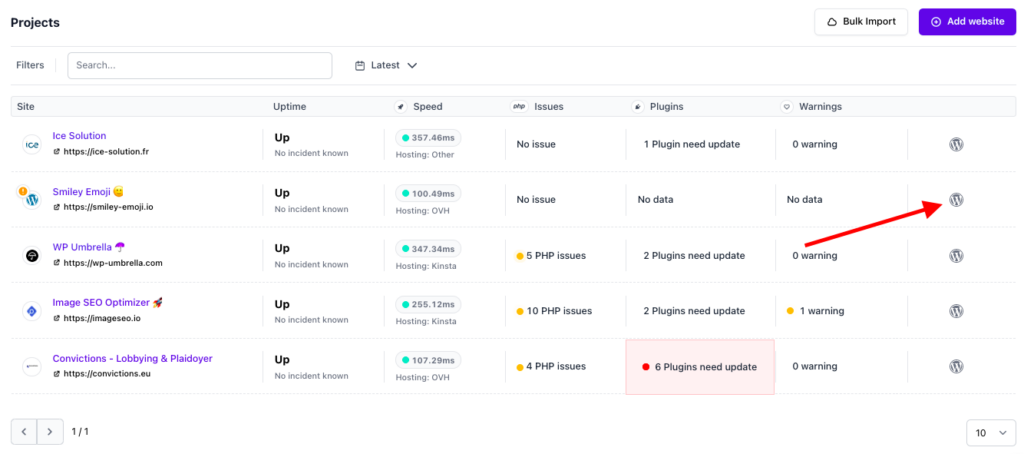 We hope this will save you a precious amount of time!
Ps: you to update WP Umbrella plugin in order to access this feature!
New Filters & Search Field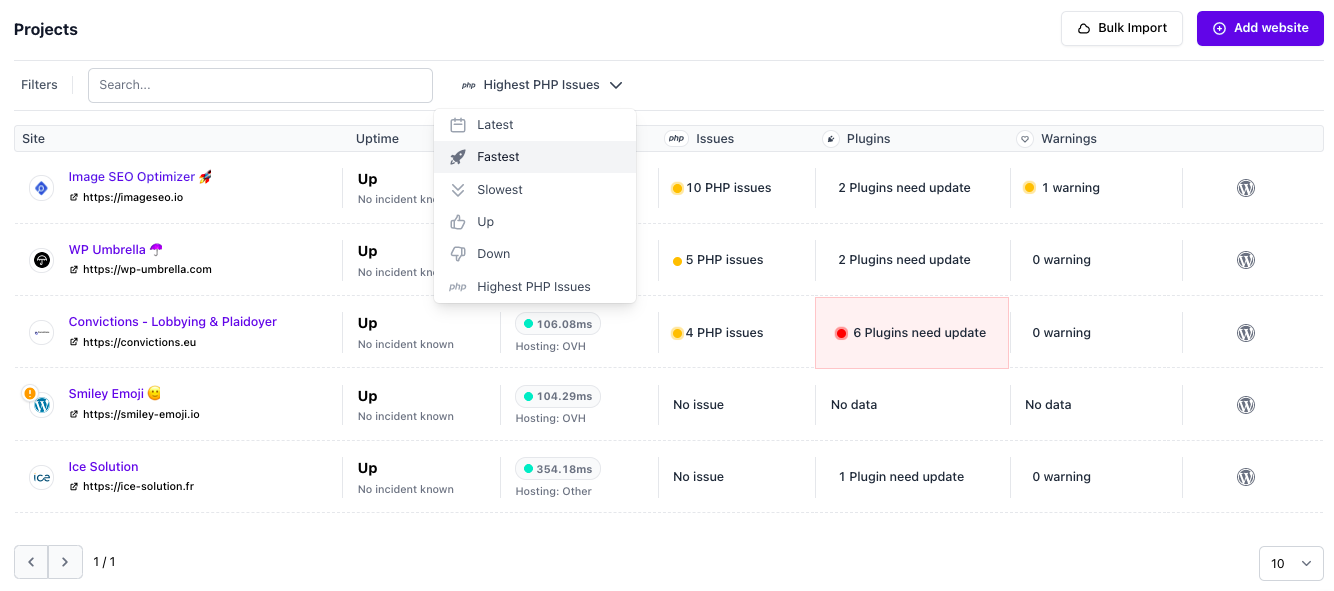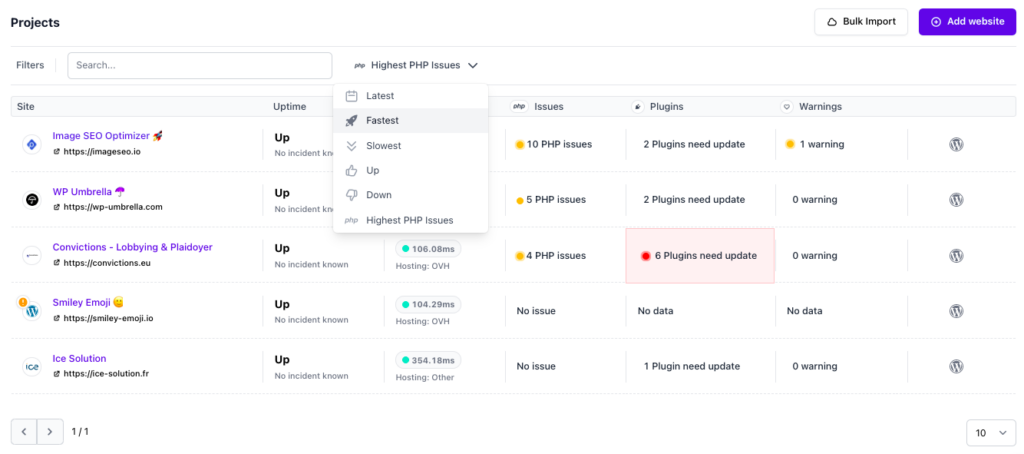 It's now possible to search for one specific website or to order your websites by speed, uptime, downtime, and number of PHP errors.
We will soon implement an additional selector:
"display only websites with plugins to update"
"display only down websites"
"display only websites with security issues"
Customizable Maintenance Report
We are still improving the maintenance report so you can show your good work to your clients!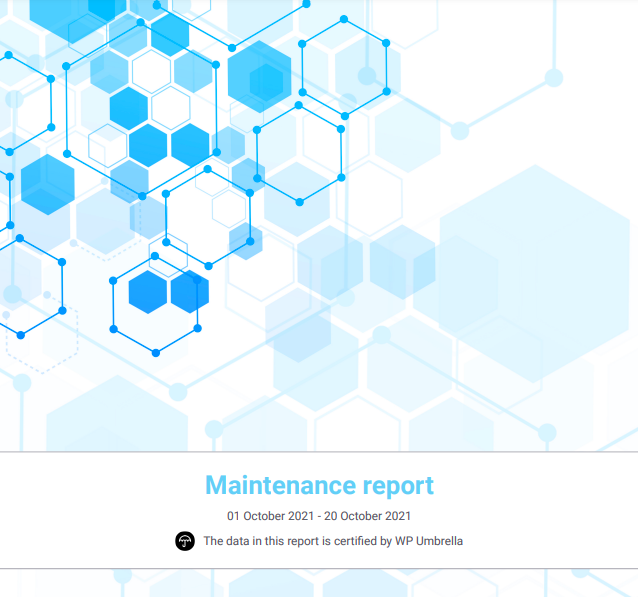 Here is a sample of the new maintenance report: WP Umbrella maintenance report.
Please let us know how you feel about it at support@wp-umbrella.com