Product Update January 2023: Our New System of Templates Is Now Live!
The WP Umbrella Team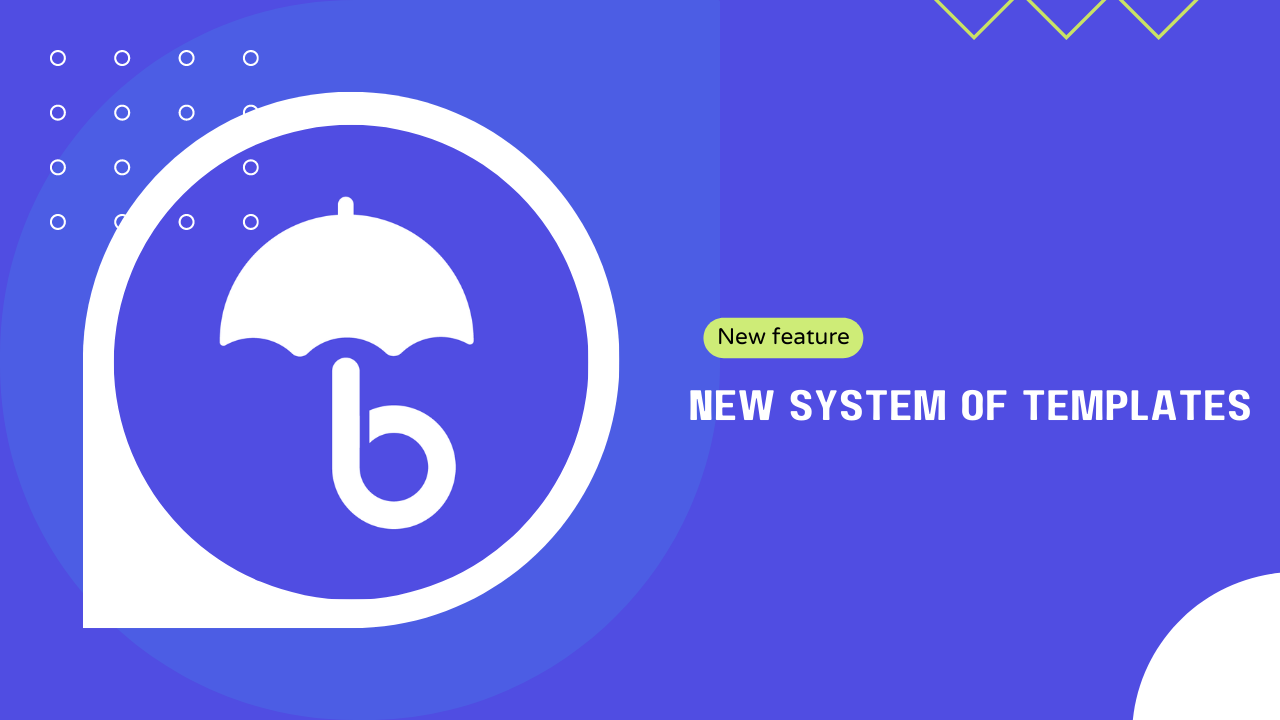 TLDR: Our new system of templates for automated maintenance reports is now live and ready for you to use! With this new feature, you can easily generate maintenance reports with just a few clicks, saving you precious time to focus on other tasks and projects. Not only will this new feature save you time, but it will also help you clearly demonstrate the significance of your work to your clients and explain why WordPress maintenance is so important.
So, there's no more excuses – it's time to start sending maintenance reports to your clients now!
Meme of the Month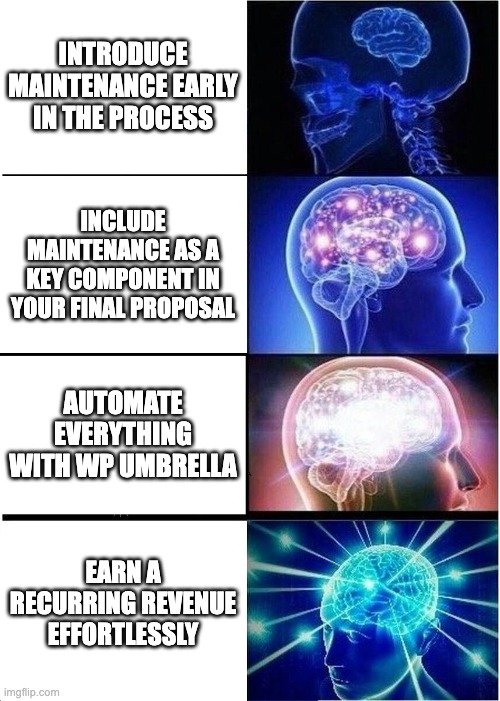 How To Create Your First Template?
To kick things off, head on over to your dashboard and navigate to the Report section.
Once there, you'll find a brand new tab with a simple 6-step process to follow.
In this process, you'll be able to customize your settings, tailor your content, design your emails, set up automated scheduling, select your desired sites, and even check for any missing integrations or email options.
Step 1: Define your general settings and your branding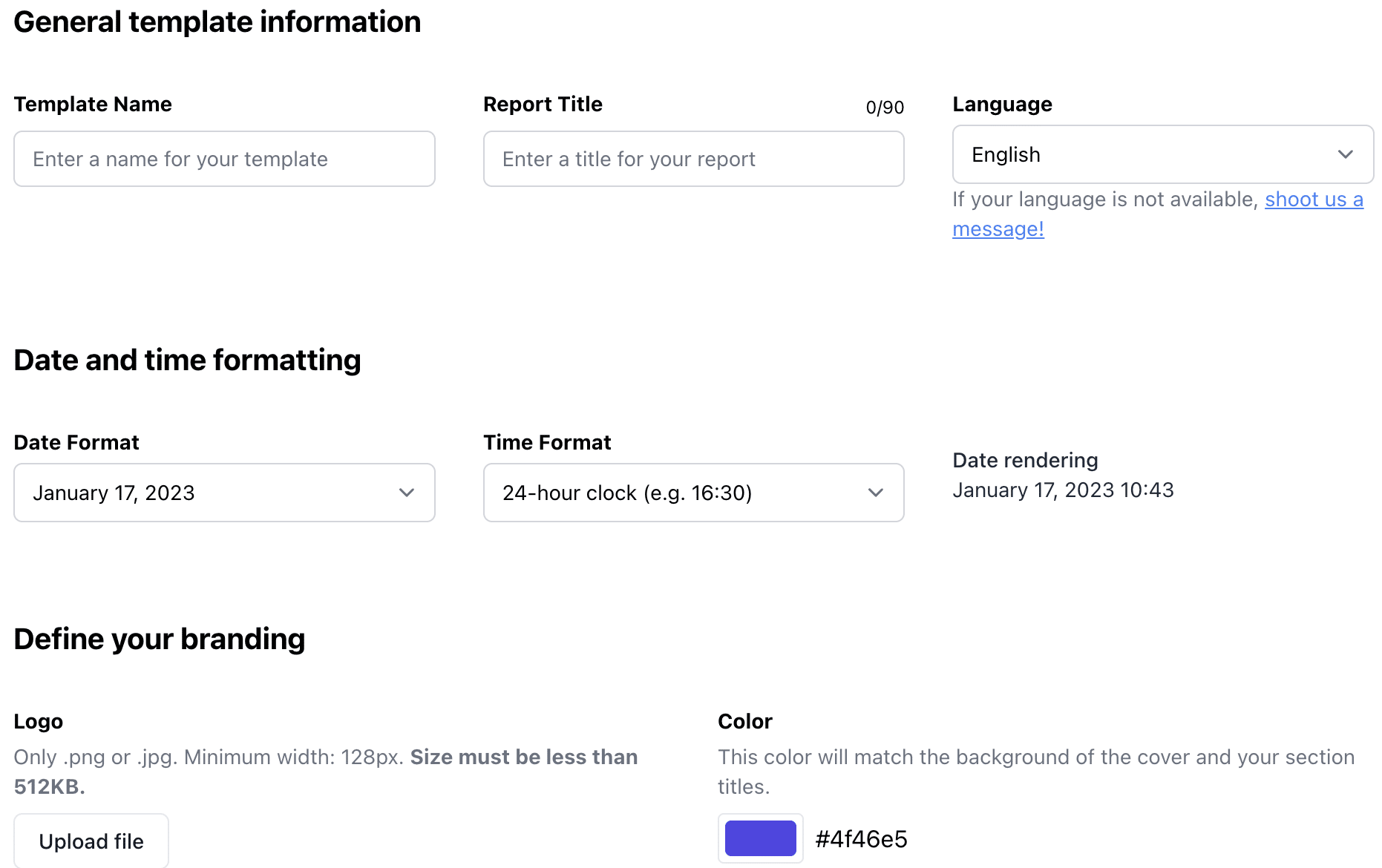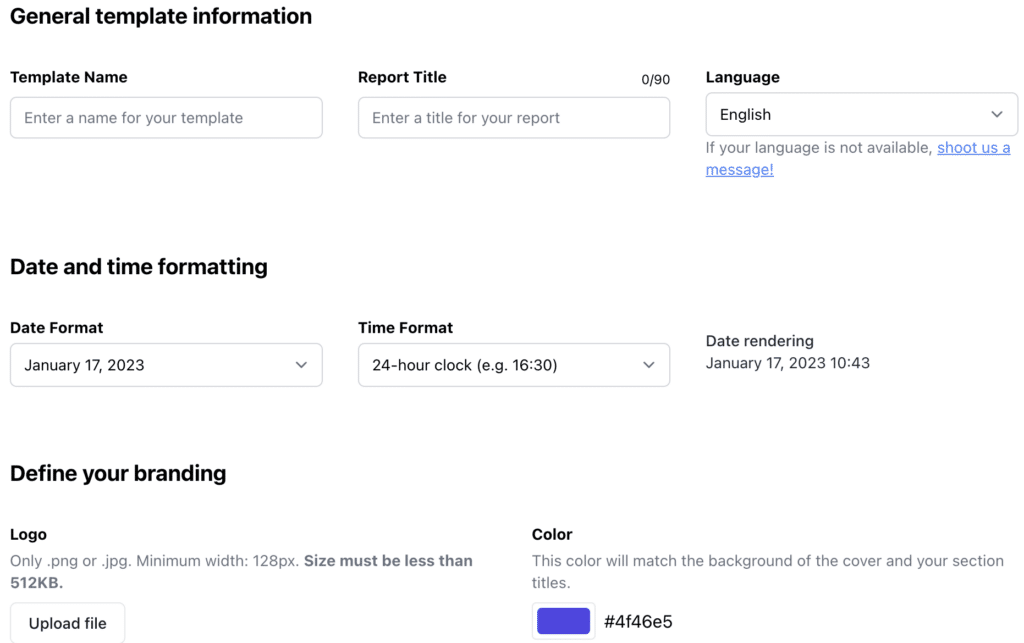 First things first, let's talk about defining your general settings and branding. In this section, you'll be able to input all of the necessary information for your template, including choosing your preferred date and time format, and setting your brand's color scheme. This color scheme will automatically be applied to your headings and subheadings
Step 2: Customize the content of the report
Next, it's time to customize the content of your report. With our easy-to-use drag and drop system, you'll have full control over every section of your report. You can even modify the headings and subheadings as needed. And don't worry about data retrieval – that will all be handled automatically through WP Umbrella.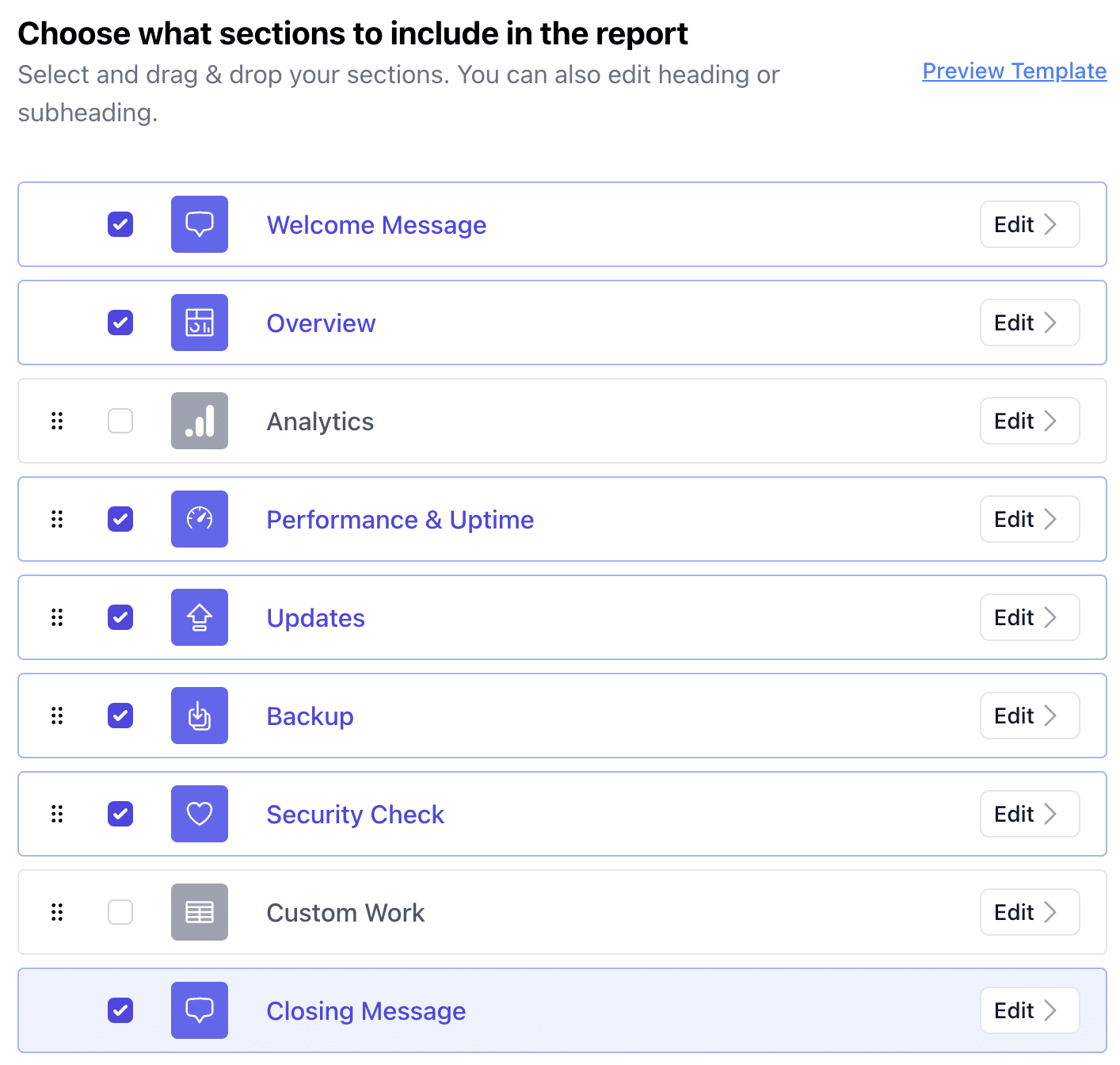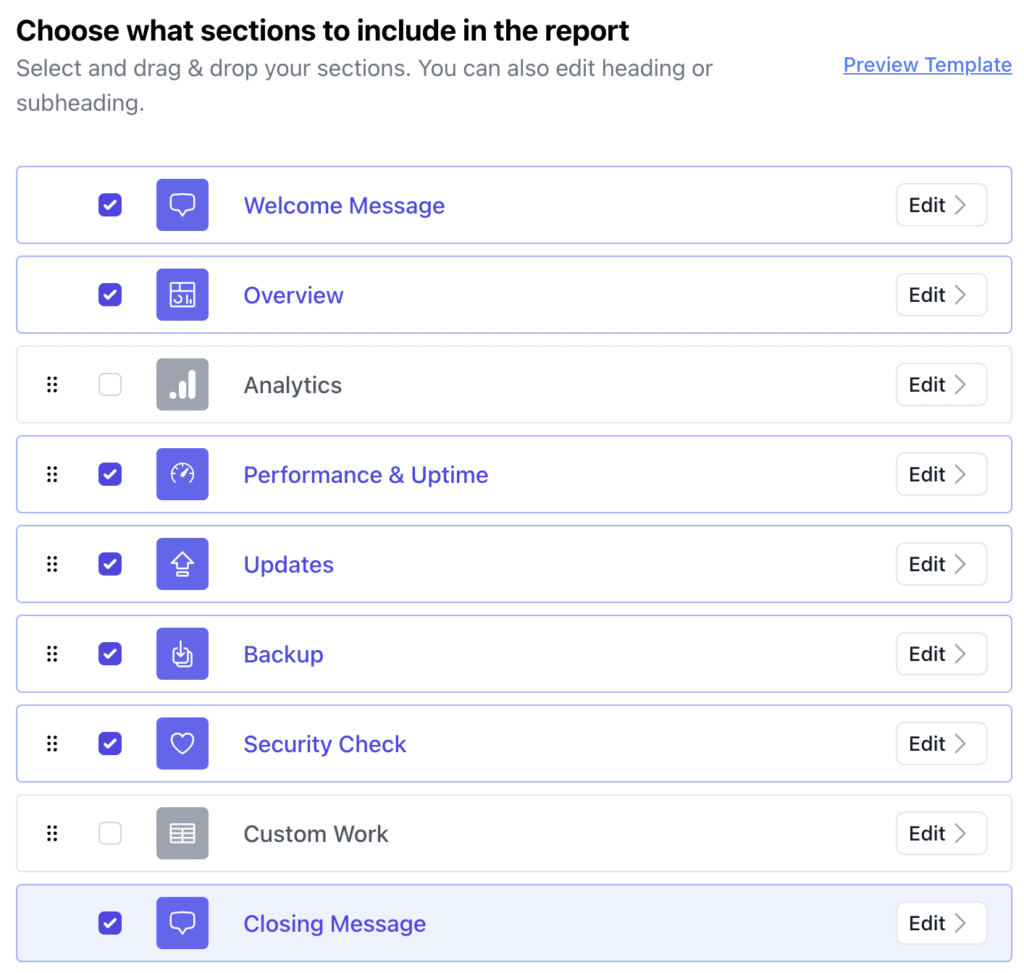 Step 3 : Tell us what to include in the email we will send to your clients
Now, onto the email portion. In this section, you'll be able to define the content of the email that will be sent automatically to your clients. Plus, you can even set up a custom sending domain to better reflect your branding.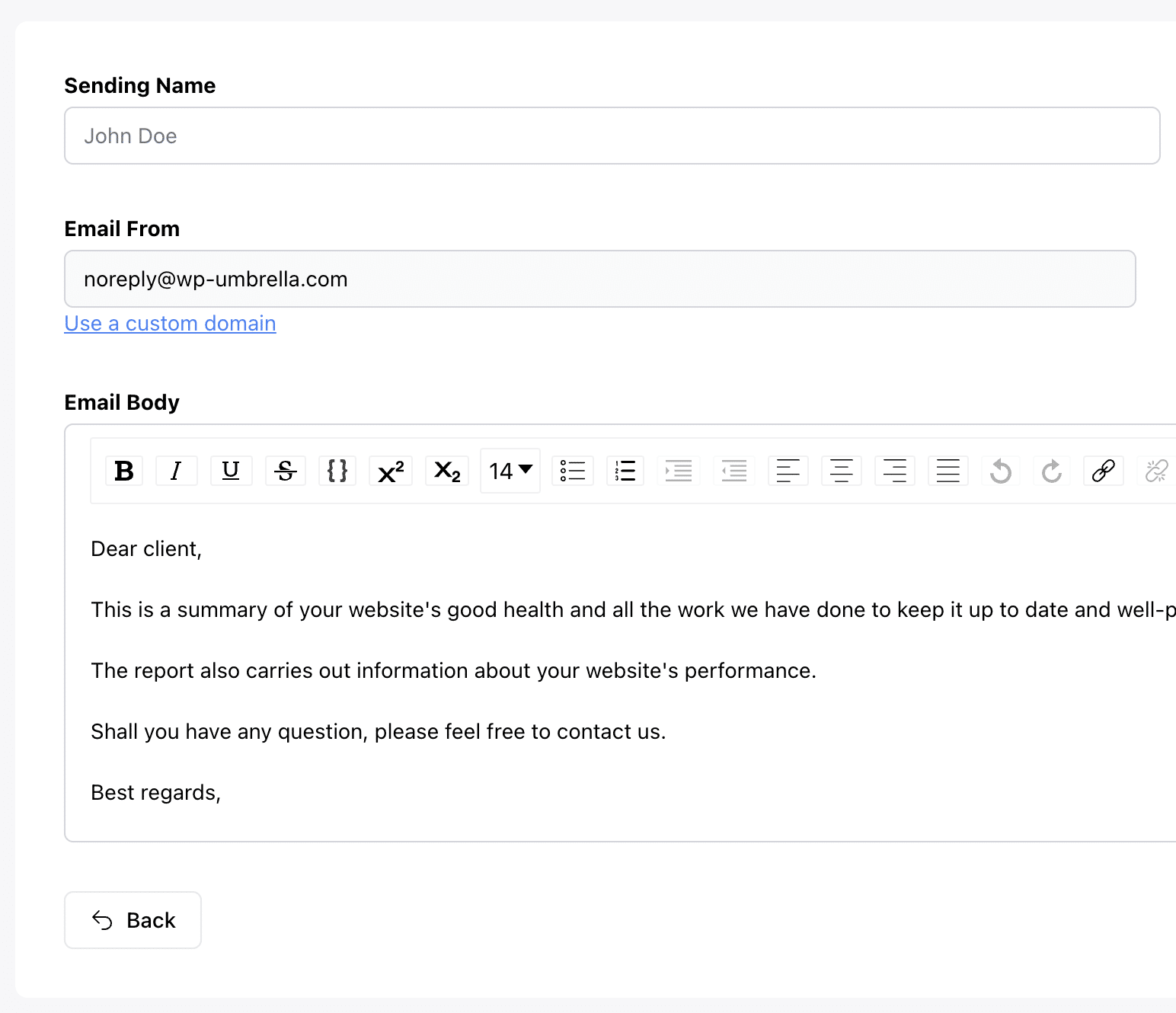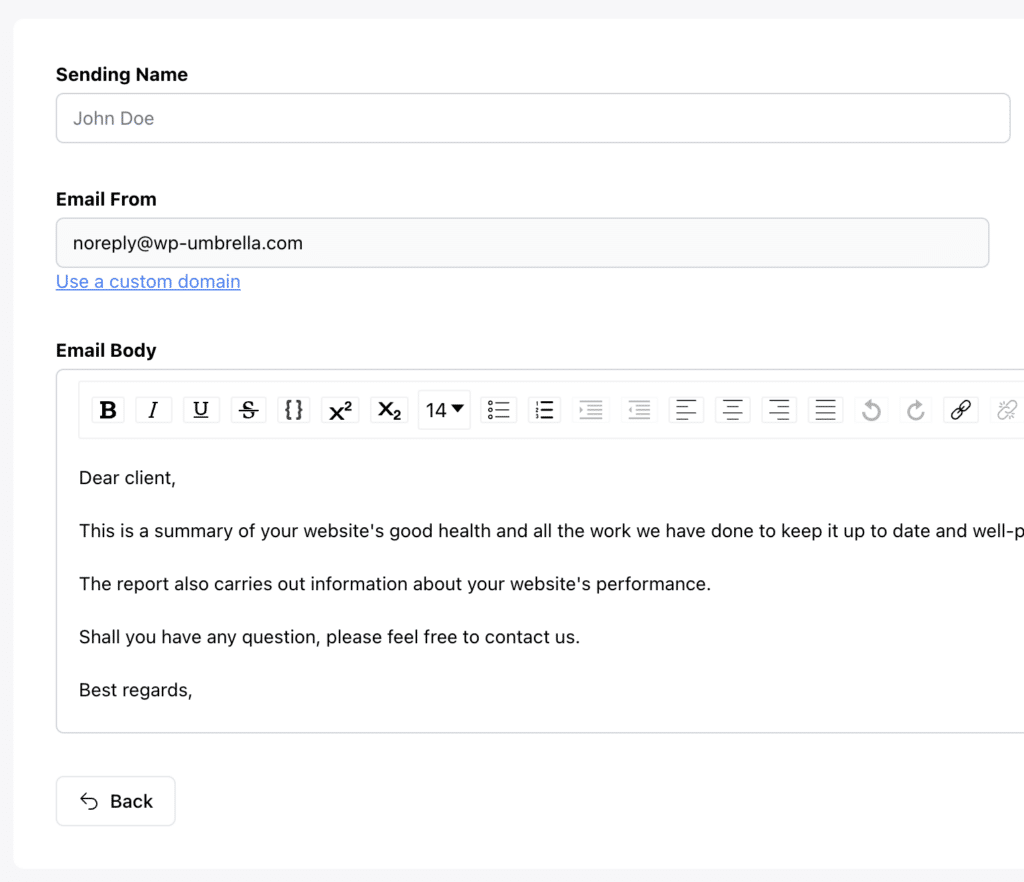 Step 4 : Automate every thing
Once everything is set up, it's time to automate the process. Your reports will be generated and sent automatically to your clients, so you can sit back and relax.
Shall you need to send a manual report covering a broader range of data you can do so from the report tab of your projects.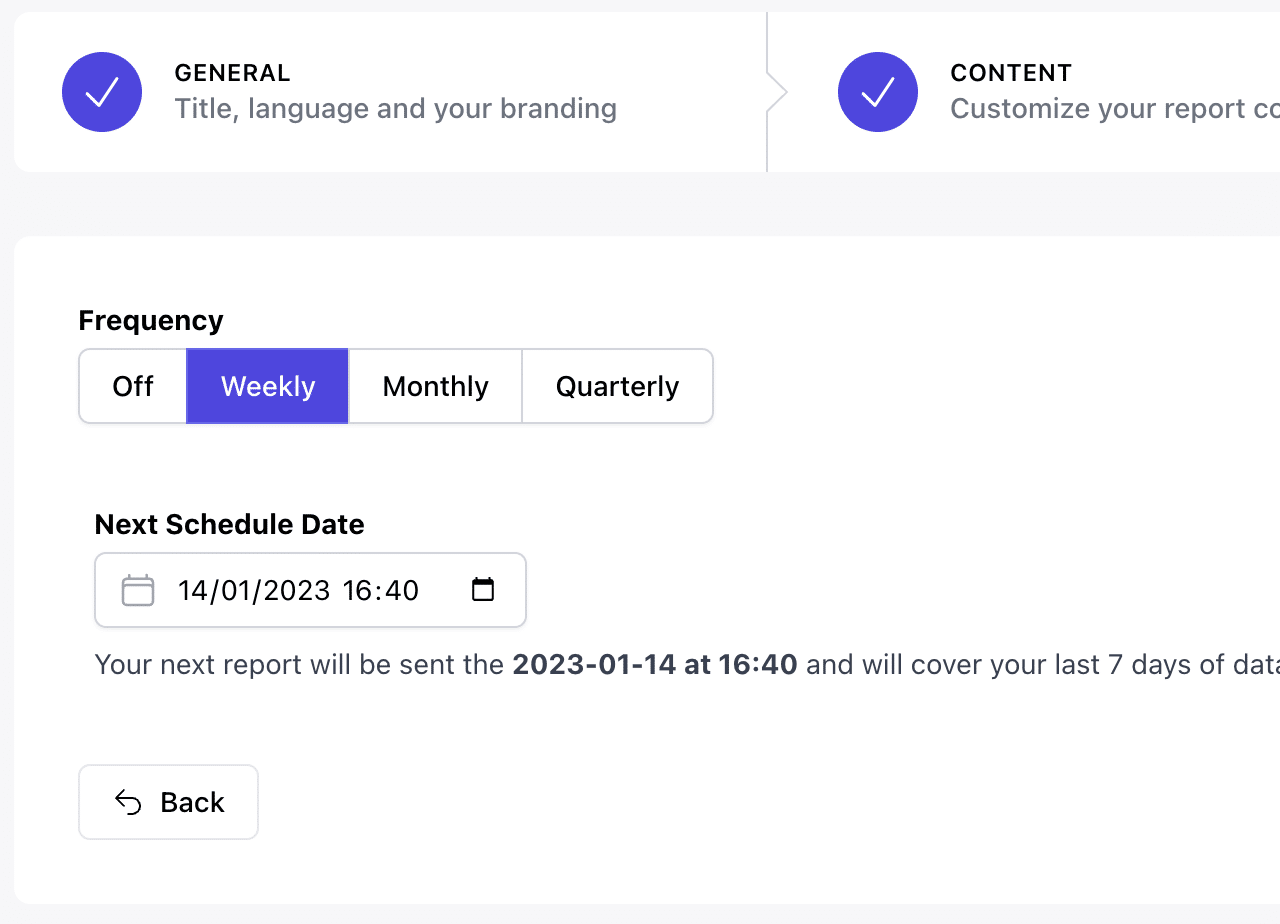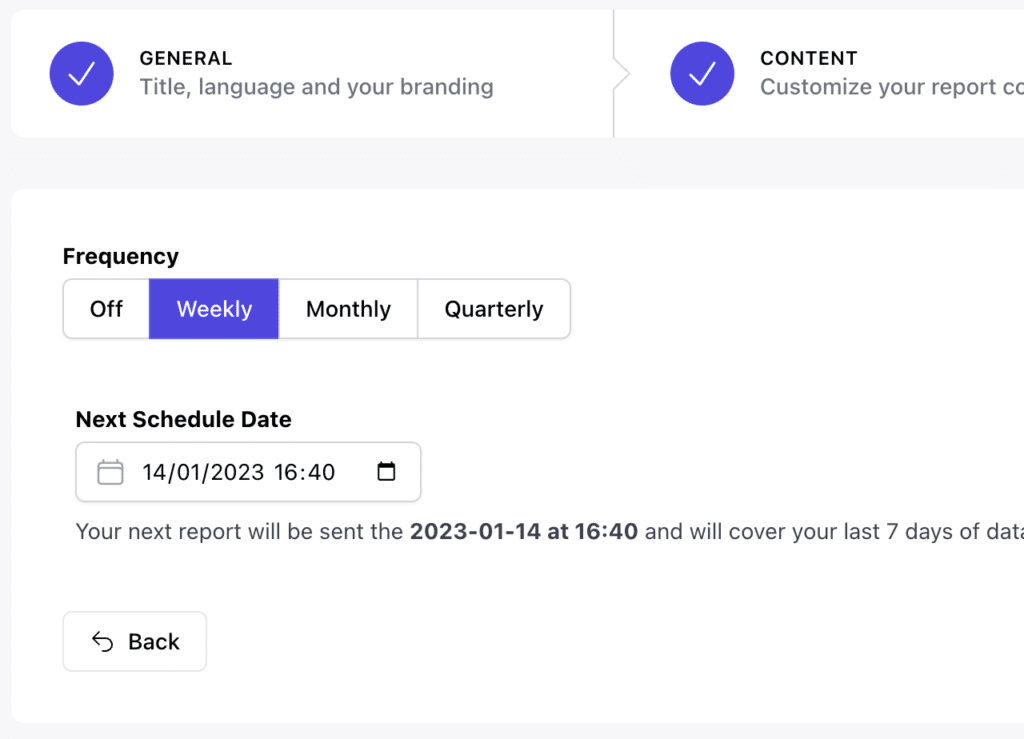 Step 5: Define where the template applies
Next, you'll want to define where your template applies. You can bulk select the sites you want to apply this template to, and even unlink or assign different templates to them at any time.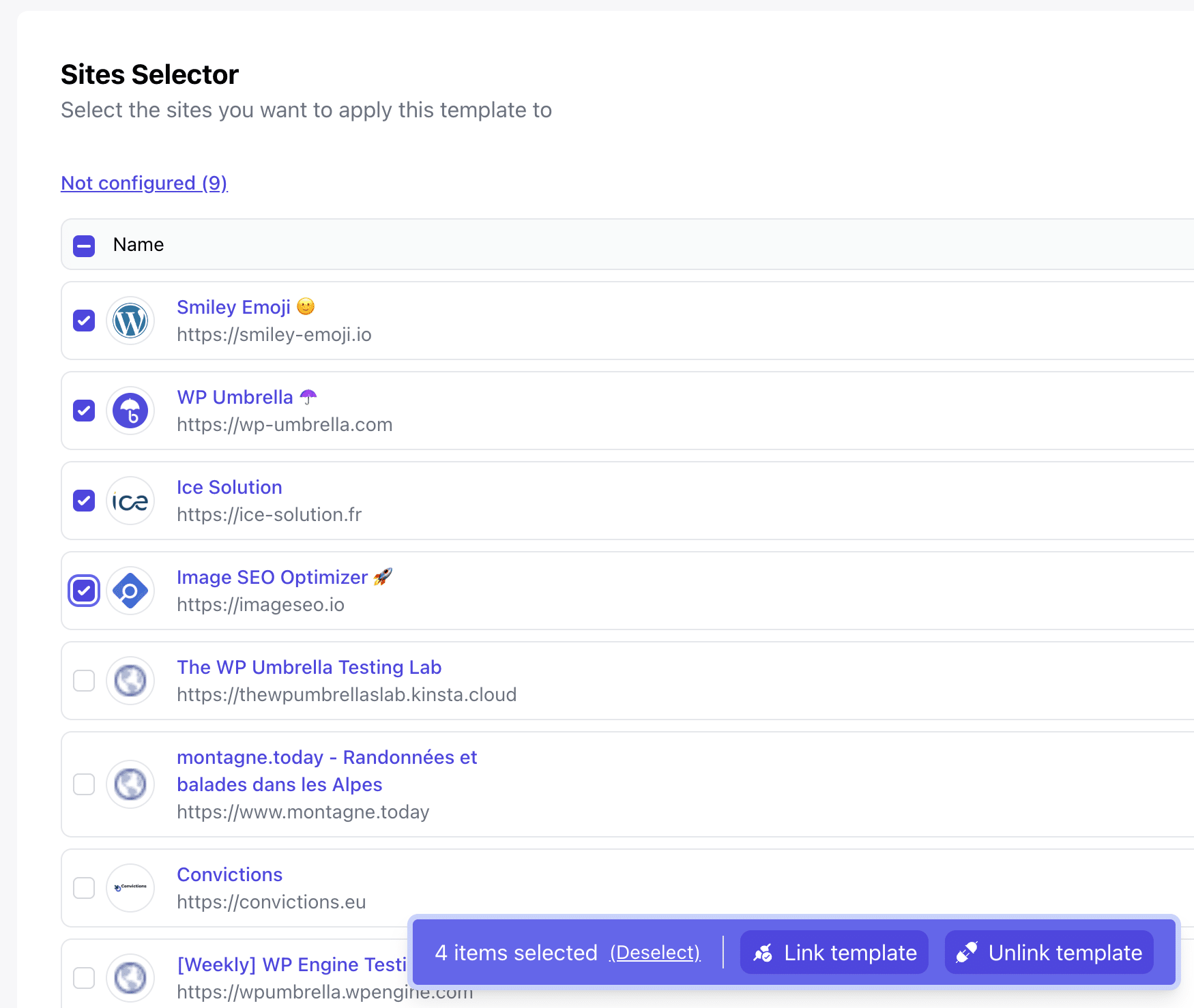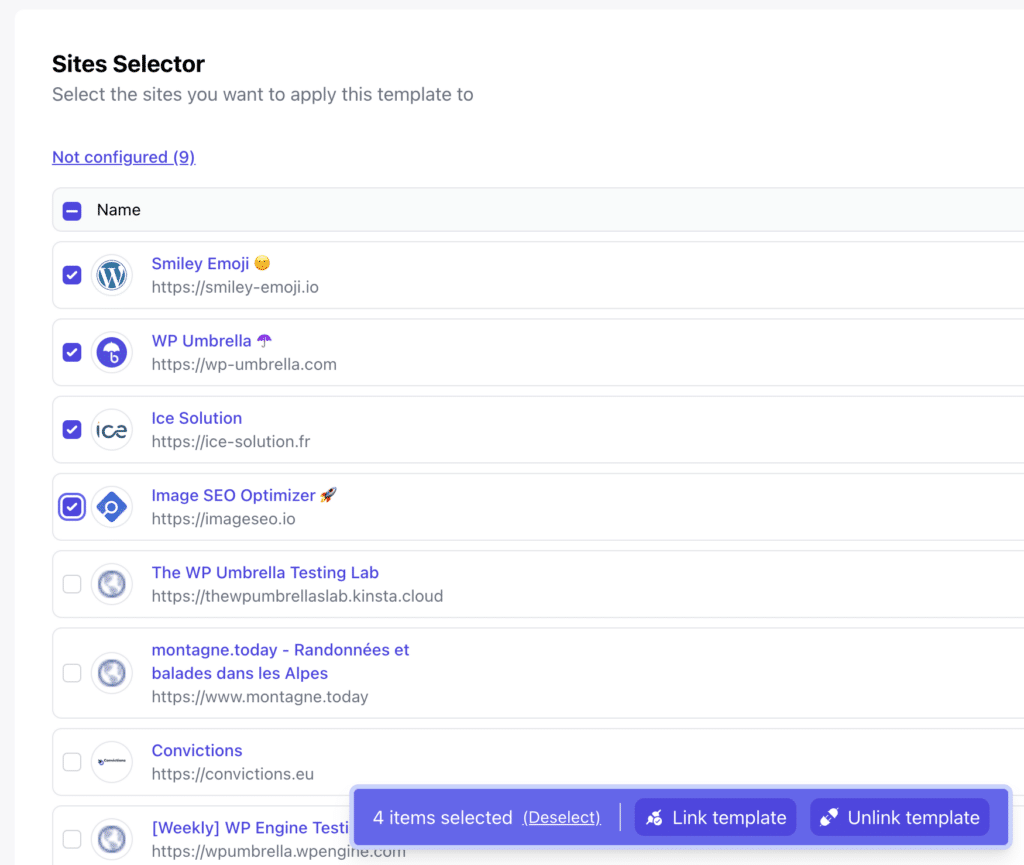 Step 6: Connect Google Analytics and tell us where to send the report
Last but not least, don't forget to link your Google Analytics account and let us know who to send the report to. You can send the report to up to three people.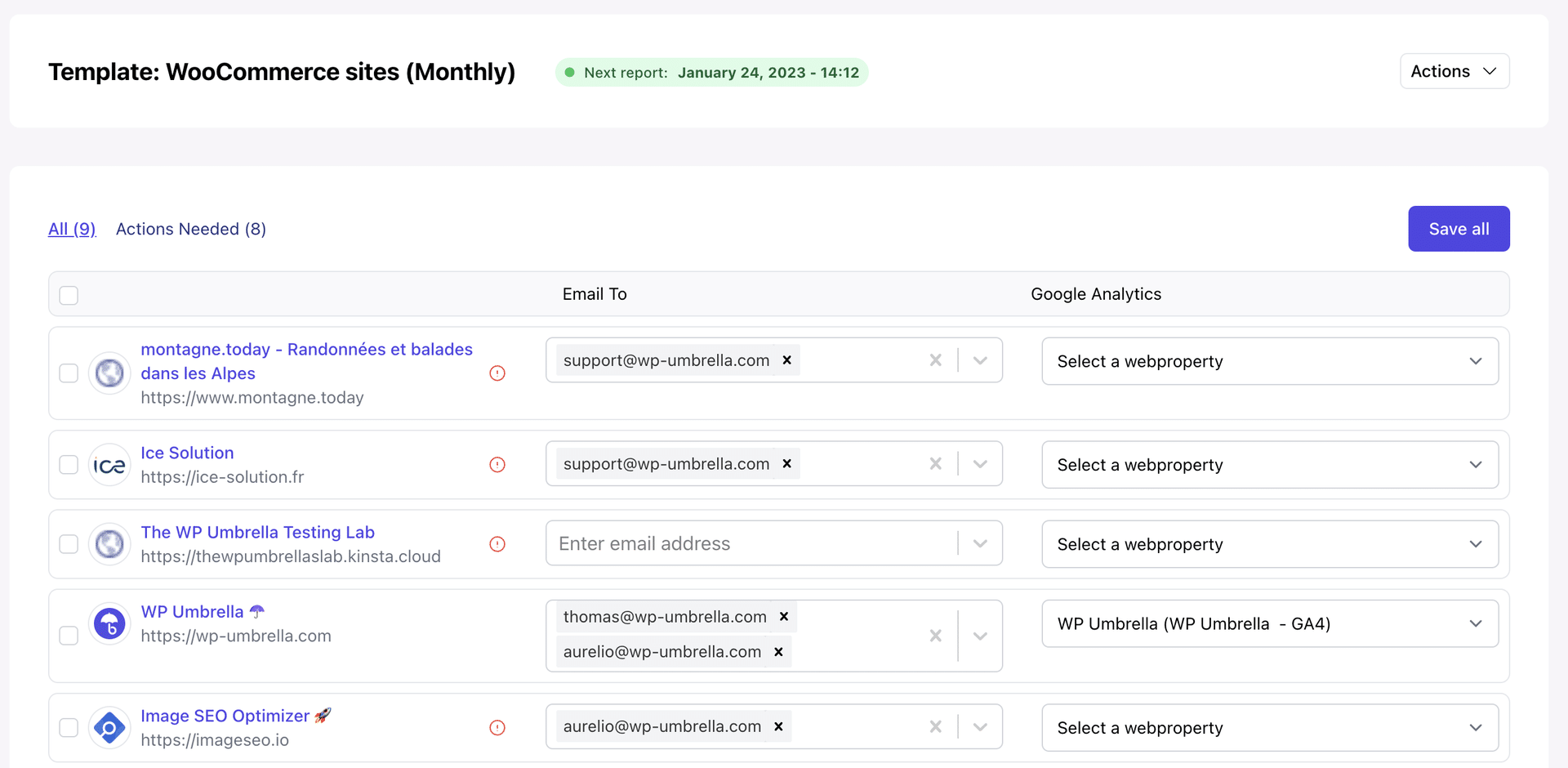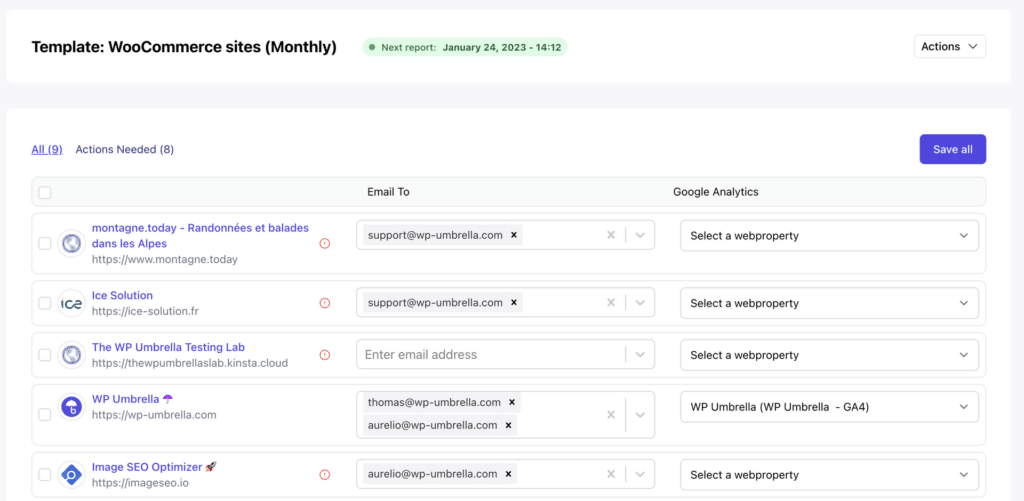 And that's it! With these six simple steps, you'll have a fully customized report template ready to go for your clients.
Happy reporting!
Frequently Asked Questions
Can I customize the email or report content with variables?

At the moment, the system does not support customizing the email or report content with variables such as a client's first name. If you need to make changes that do not apply uniformly to your site selection, you will need to create a new template. However, we are working on adding this feature in the coming weeks.

In which languages is available the report?

The report is currently available in English, French, Dutch, Spanish, Italian, Norwegian, Greek, Slovak, Portuguese, Danish, Lithuanian, Serbian.
 
If your preferred language is not listed, please contact us at support@wp-umbrella.com and we will do our best to accommodate your needs.

Can I Duplicate a template?

Yes!

Can I see if my clients read the report?

Yes, you can easily track if your clients have received and opened your email by going to your dashboard, clicking on your website name, and then navigating to the report tab.