Ultimate Guide to Choosing a WordPress Development Agency (And The Best WordPress Agencies)
The WP Umbrella Team
Every day, we monitor thousands of WordPress websites for WordPress Development Agencies. This insight has equipped us with a deep understanding of the WordPress agency market in Europe and overseas.
To write this article, I spoke with hundreds of digital agency owners to understand the essential criteria for choosing a WordPress Development Agency.
If you're hesitant about hiring a WordPress agency for your website, or unsure about which one to pick, this article's for you!
I'll also go over the types of traits and skill sets every web agency should have so you can make a better decision when selecting one.
Why Choose WordPress for Your Website?
The answer to these questions is simple: WordPress is the easiest, simplest, and most secure way to design a website. Almost 40% of the web runs on WordPress. WordPress is open-source and has a tremendous community of talented web developers keeping the service constantly up-to-date.
WordPress Isn't Just for Bloggers.
While WordPress started as a blogging platform, it now powers 15% of the most visited websites on the internet. WordPress is more than just a blogging tool; it's a comprehensive CMS with a global market share of 62%: impressive, isn't-it?
Get a Competitive Edge with a WordPress Design and Development Agency
Choosing a specialized WordPress Development Agency offers numerous benefits. From faster troubleshooting to high-quality support, these agencies bring a lot to the table. They typically work with managed WordPress hosting, ensuring optimal website performance and uptime.
You should always keep in mind that all WordPress development agencies work with the same framework: WordPress. So, if you're not happy with your current agency, it'll be easier to switch to another one.
The WordPress ecosystem is indeed a comprehensive patchwork that goes beyond the core software. It includes a vast array of plugins, themes, and specialized services, and you will never be left alone if you have an issue with your website.
Information and support are widely available through platforms like the WordPress.org forums and events like WordCamps.
So, whether you're a total beginner or an experienced developer looking for assistance, the WordPress ecosystem will offer you a supportive community to help you achieve your web development goals.
How to Choose a WordPress Development Agency?
They are 6 key things you should consider when choosing a WordPress web agency:
1. Define Your Website's Purpose and Goals
The first thing you should always do is define the purpose and goals of your website. What are your objectives? For example, do you need to sell things online? Do you want to outrank your competitors on Google? Establish a hierarchy for these objectives. While they often complement each other, having clear goals is essential.
Consider your target audience. Is it B2B or B2C? What might be their pain points when accessing a website? What content are they seeking?
Identify the features your website needs, like a newsletter, and evaluate whether they align with your objectives and audience needs. The answers to these questions are crucial—they help you set clear goals and negotiate a fair quote with your digital agency.
Warning
A good agency won't try to sell you features you're uncomfortable with. Don't be afraid to say no!
2. SEO-Friendly Content Creation
This is crucial! How you tell your brand's story significantly impacts your marketing outcomes. Websites need nourishment or they will stagnate. To appear in search engine results, you will need to regularly publish content on your website and likely social media.
Do you have the time and SEO skills for optimized content? If not, ask the agency for content examples. This exercise will also make you think about your site architecture and real needs.
Tips
A competent WordPress development agency should question your digital marketing strategy. A website alone isn't sufficient—you need a comprehensive e-strategy.
3. Ask for Examples and References
Your internet website is way too important to be neglected. Beyond its cost, it will be your best showcase and you are going to commit (at least for a while) with the digital agency you pick up.
A good way to know if you are contracting with the right people is to ask for website realizations and references. If they are reluctant to share such data, just go away: there are plenty of fish in the ocean (cf the list below)!
Do not hesitate to browse websites such as Trustpilot to find out reviews.
4. Plugins
On the one hand, you must install some plugins if you want your WordPress website to be successful. On the other hand, if you have installed too many of them, your website will be slow and unpleasant to navigate.
For example, you can ask your digital agency:
These tasks are essential and need plugins for WordPress. By asking these questions, you will show your agency that you have a good level of understanding of WordPress.
5. Managed WordPress Hosting
Hosting performance is so important for UX and SEO. A good agency should deliver websites that load almost instantly.
When you ask for references, always use Google PageSpeed to check the website performance.
If the website has a performance poor grade, you should maybe look somewhere else.
6. Maintenance, Support, and Reactivity
A gorgeous website is useless if it's inaccessible. A professional agency will include WordPress maintenance fees in their quotes.
From security breaches to WordPress updates, there are a lot of reasons why your site may be offline. Downtime can ruin all your marketing efforts and jeopardize your company's reputation, so it's important to discover and fix them before your customers do.
How Much Should You Budget for Your WordPress Website?
Let's be clear: you get what you pay for. For a while, having a professional website was not a must-have; you could just pay a student to create a basic site.
But that was before the COVID-19 crisis. Nowadays, a website is not an expense—it's an investment. If you want to take your business online, you need the help of professionals.
Website development budgets can range from hundreds to hundreds of thousands of dollars. So the first question you should ask yourself is: how much should I budget for my website? Here are some common figures for the cost of creating a WordPress website.
Breakdown of common expenses
| Action | Price | More information |
| --- | --- | --- |
| Hosting | 10-40$ per month | Managed WordPress hosting is more expensive than shared hosting but they are more performant. |
| Plugins & services | 100-200$ per year | Some plugins and marketing tools essential to the success of a website. ie WP Rocket, SEOPress, Weglot, WP Umbrella, SEMRush, etc. |
| Web Development Phase | 85-200$ per hour | The most pages and features you need, the more expensive your website will be |
| Responsive Web Design | 60-120$ per hour | Responsive web design, logo, icons, infographics, banners, etc. |
| WordPress Maintenance | 30-150$ per month | Emergency support, ongoing security, backups, updates, etc. |
WordPress Agency vs WordPress Freelancer
It's crucial to decide whether to work with a WordPress freelancer or an agency. Freelancers are more flexible and cheaper, but may lack the wide range of skills and network that an agency offers.
It's a very personal decision: Do you prefer to have a direct relationship with a freelancer, or would you rather be supported by a whole team of WordPress and SEO experts?
There are amazing WordPress freelancers and awful WordPress development agencies, and vice versa. Trust your gut!
List of The Best WordPress Development Agencies
This list is not exhaustive and a lot of excellent WordPress Development Agencies aren't listed. So how have we selected them?
This list of WordPress Development Agencies is made of the digital agencies we are working with. We vet for them, because:
They truly pay attention to their customers' websites.
They know that performance matter.
They are reactive and clients oriented.
The Best WordPress Development Agencies in the United States
1. Oh-hello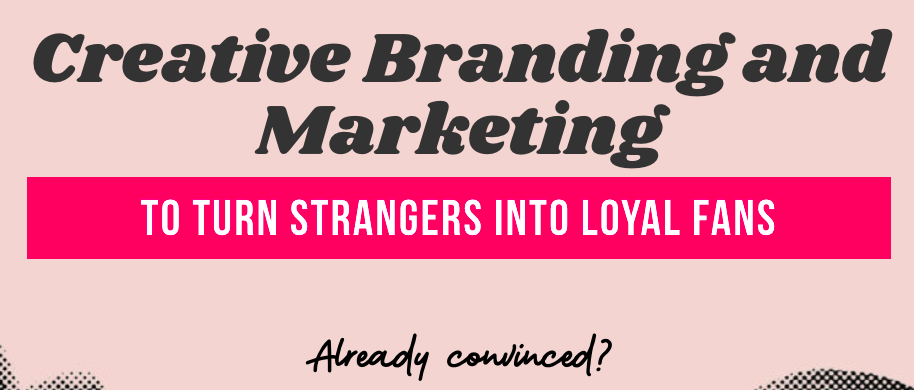 In the beginning, Oh Hello was founded by a few misfits who were co-workers and confidants at a previous agency. It was their goal to create brands that grow businesses and touch hearts and minds. They decided one day to do the one thing every grown-up-of-the-machine dreams about: give up their day jobs and start their own company, putting an end to the old and welcoming the new.
That's something we share with them!
Oh-Hello is a reliable agency based in Nebraska. They are customer centric and have a real-nice graphic touch!
The Best WordPress Development Agencies in the UK
The Best WordPress Development Agencies in France
1. Whodunit – Who Makes the Difference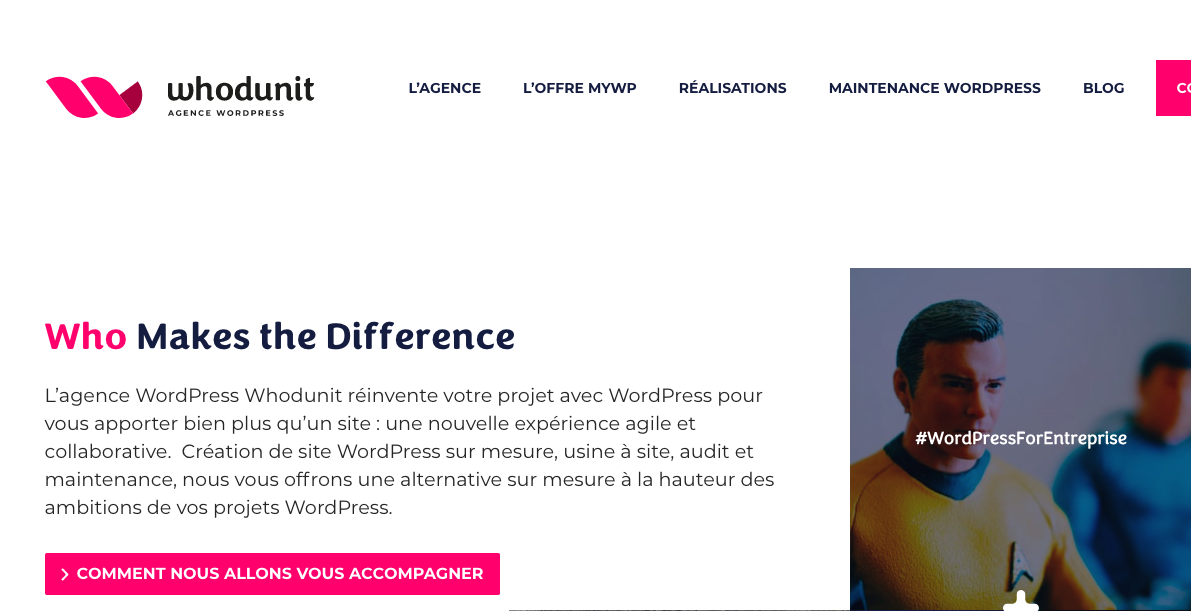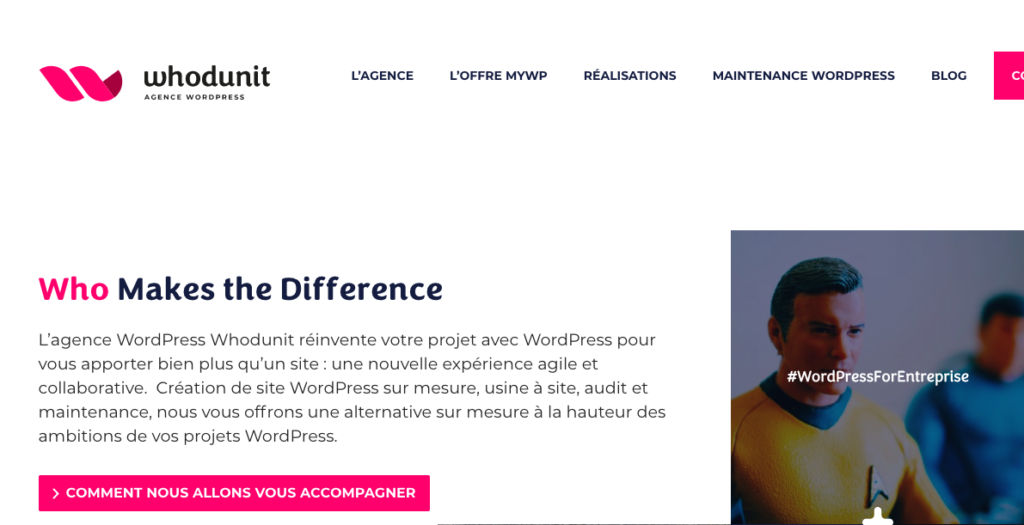 The WordPress Whodunit agency reinvents your project with WordPress to bring you much more than a website: a new agile and collaborative experience. Custom WordPress site creation, audit and maintenance,The Whodunit Agency offers you a tailor-made alternative to match the ambitions of your WordPress projects.
This agency was created in 2009 by Emilie Lebrun et Nandor Wiener. ng for them from time to time.
2. Axalys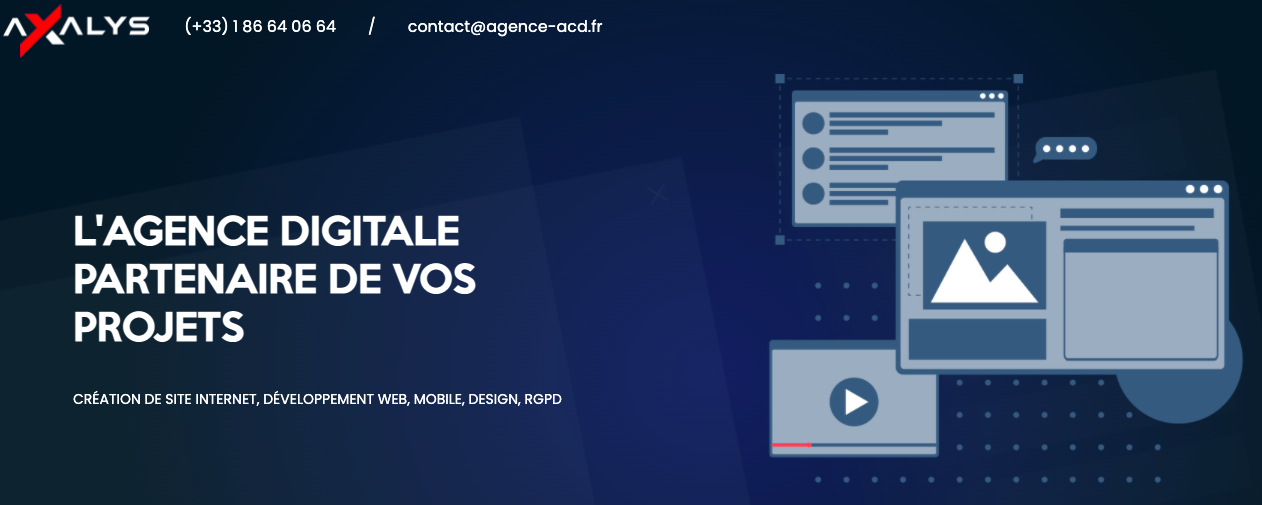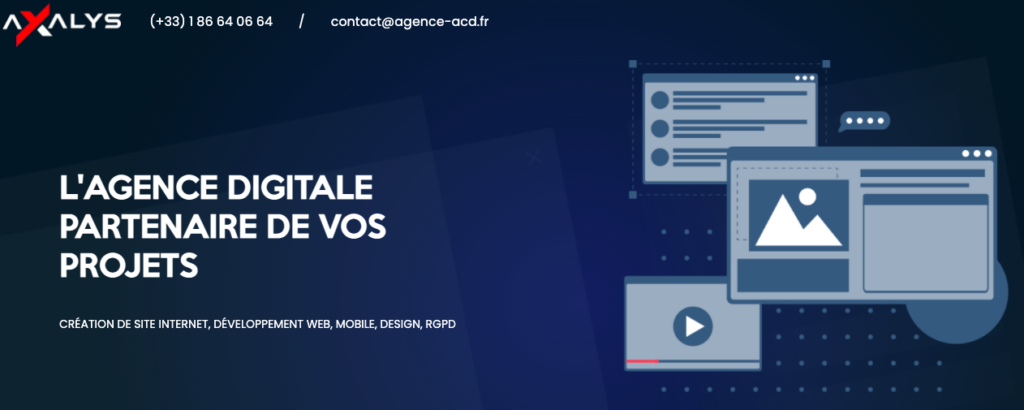 Axalys creates your graphic charter, your contents, and manages the online publishing and referencing of your website, your mobile applications and your business applications.
3. Agency-Inside
Since its creation, Agency Inside has continued to and continues to deepen its the deepening of its digital expertise
expertise – on all levels of web marketing by privileging the creation of sites well built for SEO that propels its clients in the first useful results of Google.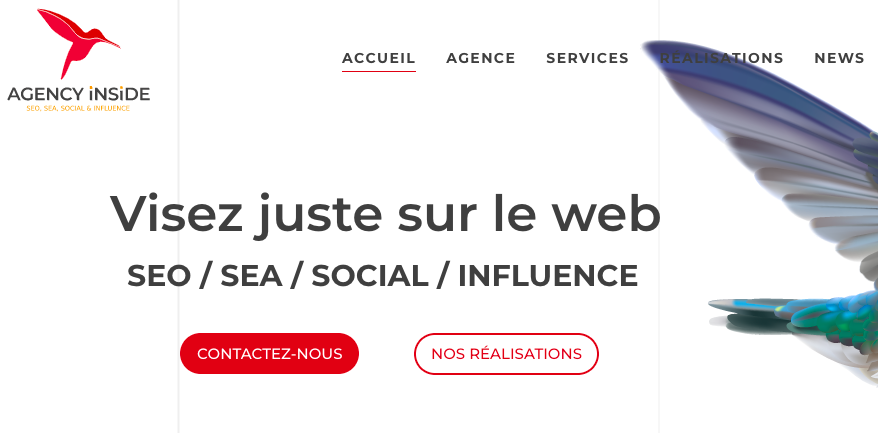 4. Ingenius Agency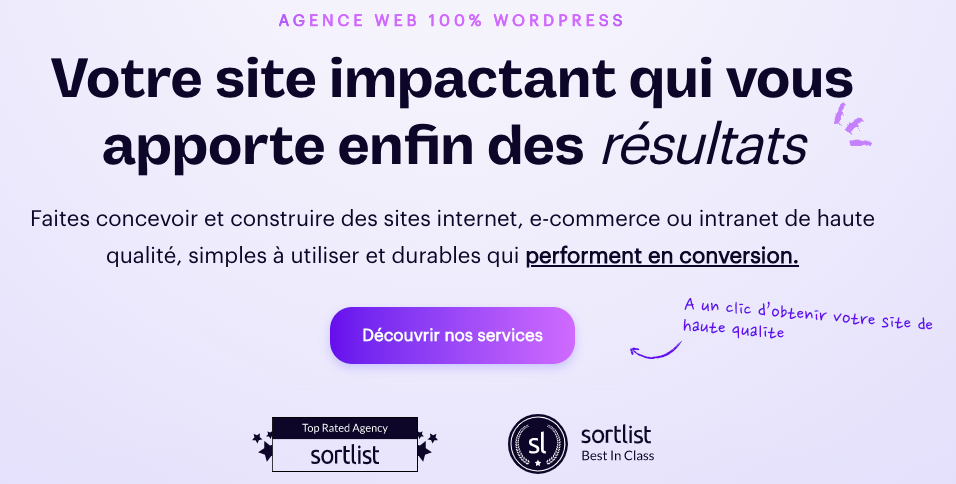 Ingenius Agency is a web agency specialized in WordPress website design. They have already helped hundreds of companies and solopreneurs to design effective and sustainable websites. The agency has its own base of modules that it has developed specifically for its clients in order to produce high quality sites while reducing costs. Thanks to an expert technical team and available interlocutors, Ingenius is dedicated to the satisfaction of its customers throughout the projects.
5. BSA Web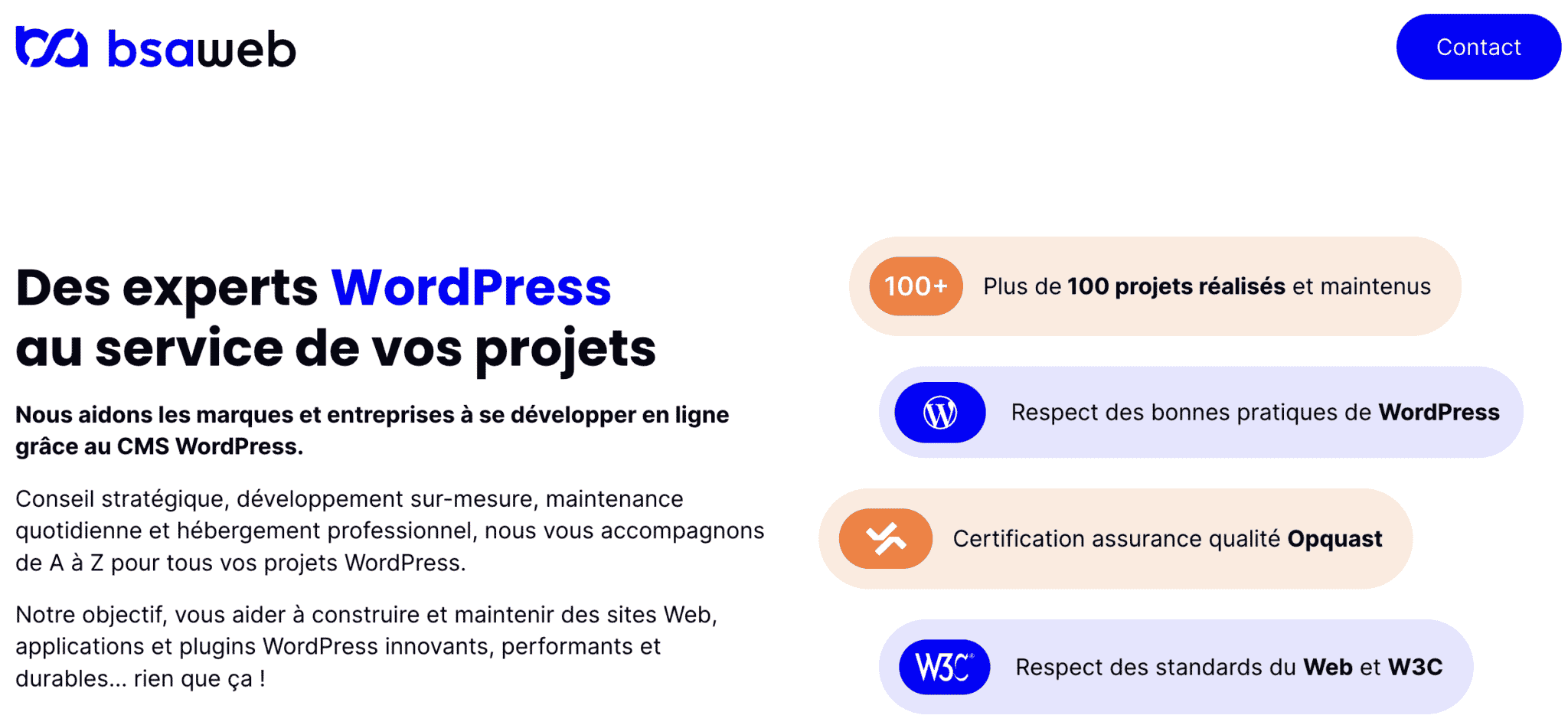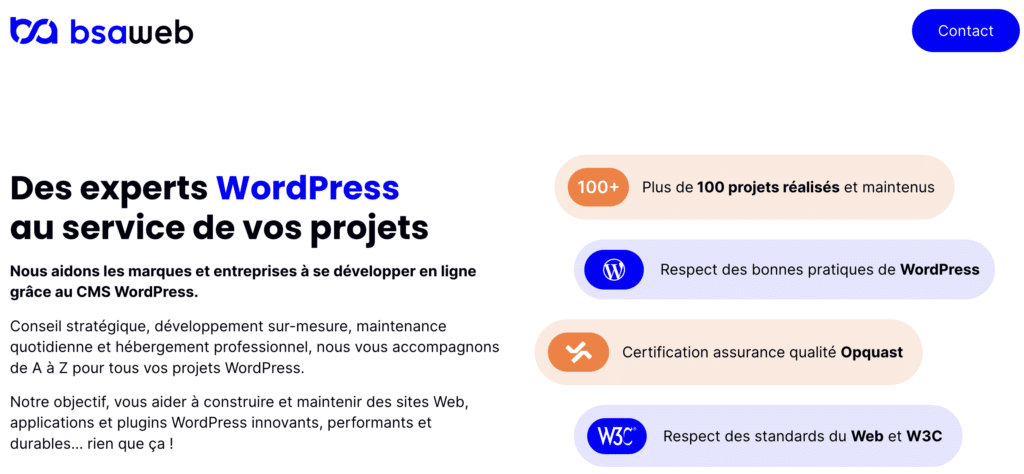 BSA Web is another specialized WordPress agency. Strategic advice, custom development, daily maintenance and professional hosting, BSA accompanies its clients from the reflection and development phase to production and maintenance. The agency's little plus? Its willingness to respect WordPress standards (hello Gutenberg!) and web standard best practices (W3C, accessibility, Opquast quality assurance, etc).
The Best WordPress Development Agencies in Canada
1. Azuro Digital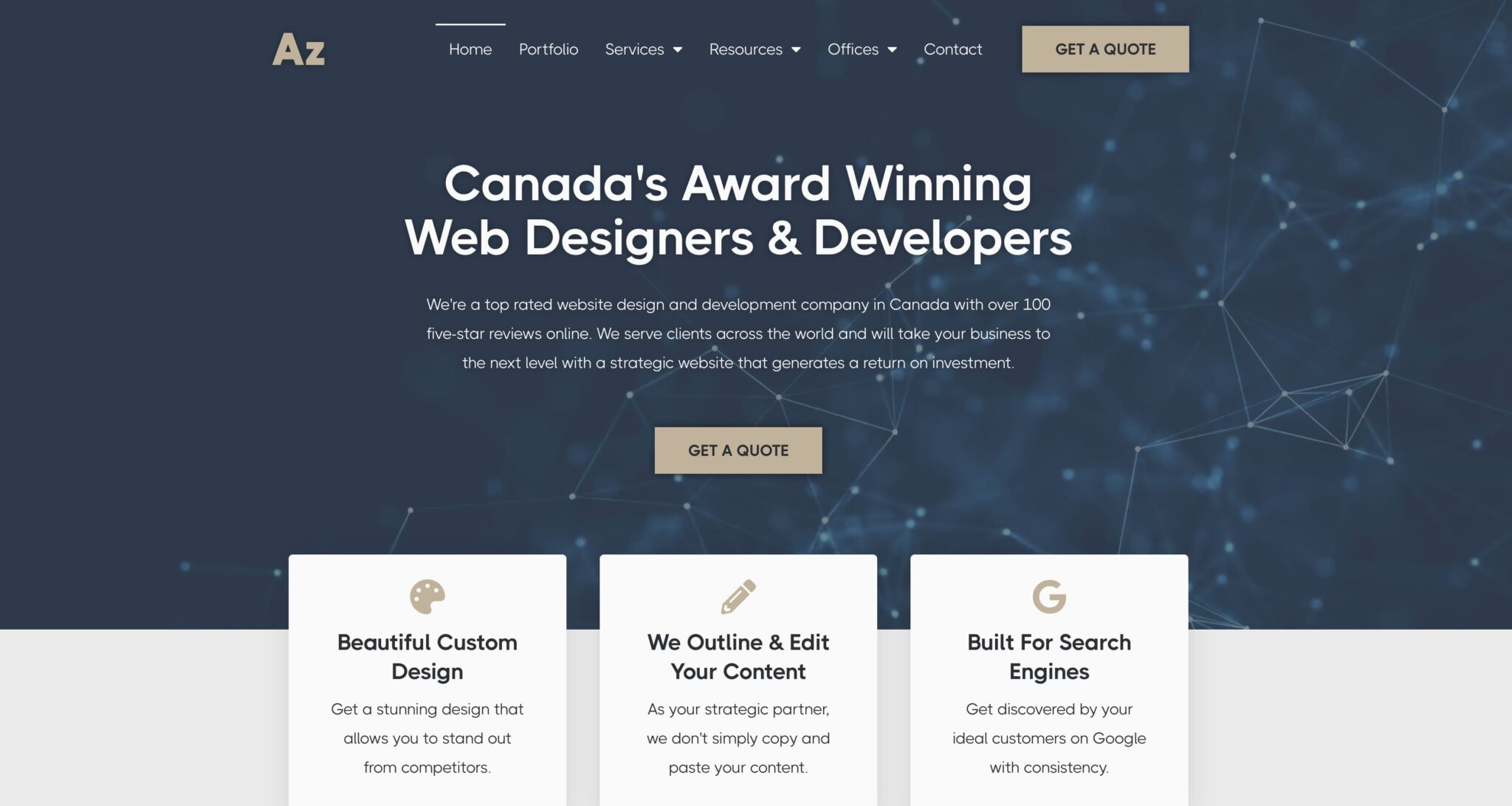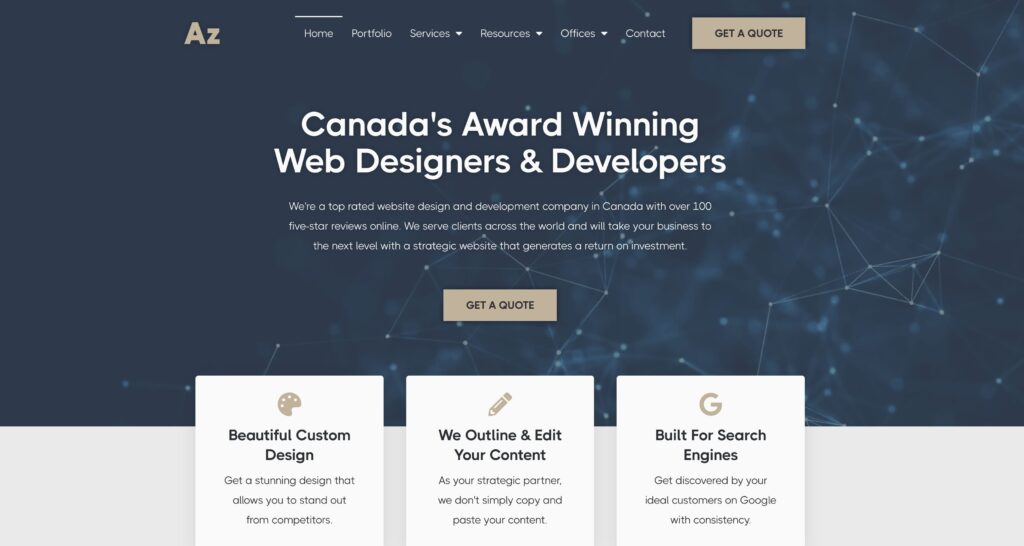 Azuro Digital is an award-winning WordPress web design and development company based in Canada with offices in Toronto, Calgary, and Ottawa.
In addition to their design and development services, they also offer cutting-edge maintenance plans that go above and beyond the standard of care. Azuro is rated 4.99/5 overall with over 100 reviews online.
Conclusion
Navigating the world of WordPress development is far from a one-size-fits-all journey. From choosing between freelancers and agencies to understanding the technicalities like plugins and hosting, there's a lot to consider.
The key is to trust your instincts, define your goals clearly, and never compromise on quality.
Remember, your website is an investment in your business's future, not just another expense. Choose wisely, ask the right questions, and you'll be well on your way to establishing a robust online presence that will last and provide with results.