WordPress Hosting vs Web Hosting: A Step-by-Step Guide for 2023
The WP Umbrella Team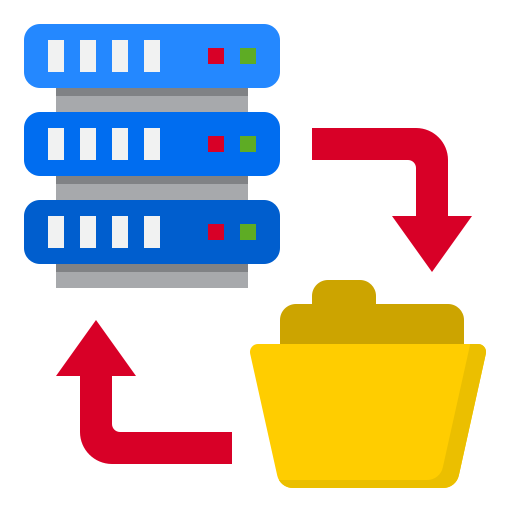 In the digital landscape of 2023, choosing the right hosting service for your WordPress website can be a critical decision. The terms "WordPress Hosting" and "Web Hosting" often surface as viable options, yet their differences and benefits are not always clearly understood, from both beginners and more advanced users.
This step-by-step guide aims to demystify these two types of hosting, providing you with the information you need to make an informed choice for your specific needs.
Whether you're a seasoned developer or a beginner looking to launch your first website, this guide will offer valuable insights into what each hosting type offers.
Managed WordPress Hosting vs. Web Hosting
When it comes to hosting a WordPress website, you're faced with an important decision: should you go for Managed WordPress Hosting or opt for a more traditional Web Hosting plan? Understanding the differences can be pivotal for website performance, security, and more importantly: your peace of mind.
Web Hosting: The Hands-On Approach
If you're the kind of person who loves having full control over your digital projects, the Do-It-Yourself (DIY) WordPress hosting option might be for you. This involves manually installing WordPress, configuring your server settings, and handling tasks like backups and updates. This approach is a bit old-fashioned nowadays with all the no code tools available, but it's great to understand the service you are actually using.
This method is indeed a great way to understand the inner workings of WordPress and web hosting. It's a fit for those who have at least some technical skills and time to manage their own hosting environment.
You'll need a solid understanding of server management, database setup, and basic development skills. The learning curve might be steep if you're new to these aspects, but the reward is greater customization and control.
Managed WordPress Hosting: Simplicity & Performance
To make WordPress accessible to as many people as possible, many hosting providers offer packages that come with a version of WordPress already installed.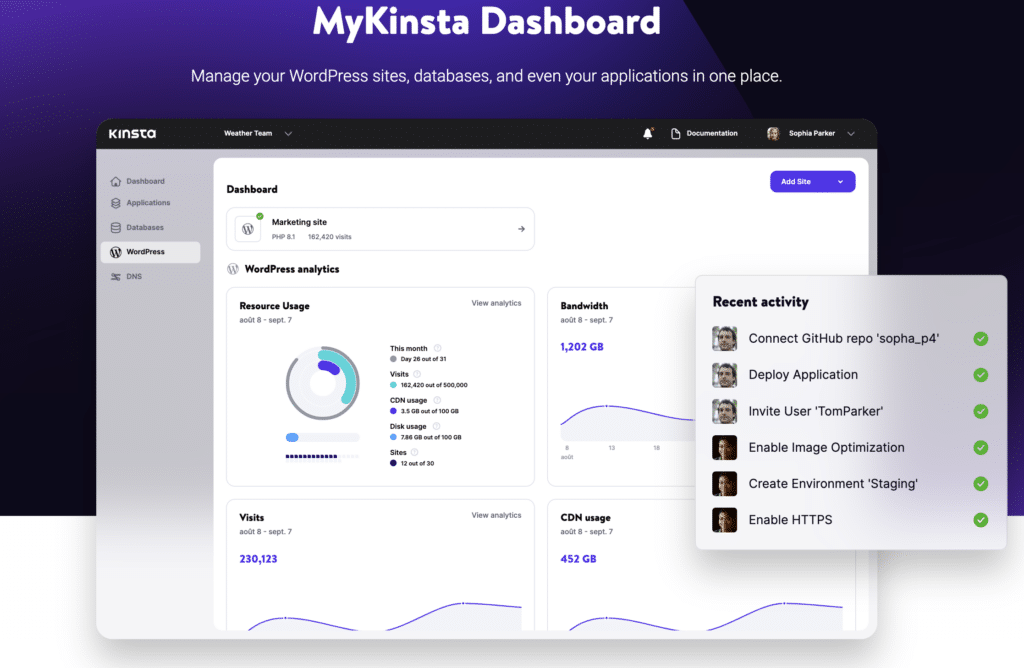 This is what's known as managed WordPress hosting. While managed hosting packages are generally more expensive than DIY options, they offer a range of advantages that may justify the higher cost and the benefits often outweigh the costs.
You'll get peace of mind from enhanced security features, faster website load times, and expert WordPress support.
Why Choose Managed WordPress Hosting?
If you were going to have heart surgery, you'd probably prefer a cardiologist over a general practitioner, right? The same principle basically applies to web hosting.
Expert-Level Support
One of the standout benefits of managed WordPress hosting is the level of expert support. These hosting providers focus solely on the WordPress ecosystem so the support teams are not just customer service reps, but often seasoned WordPress developers/users themselves. This high level of expertise can be a lifesaver in times of need, streamlining your troubleshooting process and saving you valuable time and credibility.
Performance and Optimization
Managed WordPress Hosting platforms are built with a tailored architecture optimized specifically for WordPress performance. From caching mechanisms to CDN configurations, every element is designed to ensure your website runs smoothly and loads quickly from all over the world. You're not just getting a generic hosting environment; you're getting a platform that breathes WordPress and often integrate with major WordPress plugins.
How Do I Choose the Best WordPress Hosting For My Needs?
There isn't one WordPress host that's better than all the others. However, it is possible to determine the best hosting package based on your needs and budget, cause you often get what you pay for. Here are the main criteria you should consider before committing to an hosting.
1. Compatibility with WordPress
Not all hosting providers are compatible with WordPress. The first thing to do is to check that the host offers the following features:
PHP version 7.4 or greater.
HTTPS support
While it's not mandatory, it's also a good idea to check if your hosting provider offers domain name management.
2. Storage and Bandwidth
When it comes to picking a WordPress hosting package, two critical factors you'll encounter in every offer are storage and bandwidth.
Understanding Storage Capacity
The storage capacity is the total weight of the files you can upload to the server (photo, HTML pages, style sheets, etc). You should do your best to limit the size of the files you will upload, especially photos, in order to speed up the loading times of your pages.
Understanding Bandwidth
Bandwidth refers to the amount of information that can be transmitted simultaneously over a transmission channel and is expressed in bits/second. The size of your files and the number of visitors you have will directly impact your bandwidth needs. In simple terms, more visitors and larger files equate to higher bandwidth consumption.
How to Calculate Your Bandwidth Needs
The formula for estimating the bandwidth you need is easy to calculate:
Calculate the average size of your website's pages in kilobytes (a rough estimate will do).
Multiply this number by the total number of monthly page views per month.
You will then get a relatively reliable estimate of the bandwidth you will need on a monthly basis.
Too little storage space and too limited bandwidth will penalize your site. Unused storage space and unused bandwidth will penalize your wallet.
The key is to find that sweet spot that aligns with both your website's requirements and your budget.
Now that we've covered the essentials of storage and bandwidth, let's focus on hosting performance, another crucial factor in your hosting decision-making process.
Web Hosting Performance: A Deep Dive into Loading Time, Downtime, and Uptime
Performance in web hosting isn't just a buzzword; it's a crucial factor, probably the most important one after customer support, that can make or break your website's success. While storage and bandwidth are relatively straightforward, the ins and outs of performance are a bit more nuanced in my opinion.
What Defines High-Performance Web Hosting?
When talking about performance in the context of WordPress web hosting, two key metrics stand out: uptime frequency and page load speed, often measured in terms of average loading time or Google PageSpeed score.
Ready to boost your productivity, impress your clients and grow your WordPress agency?
Install WP Umbrella on your websites in a minute and discover a new way to manage multiple WordPress sites.
Get Started for free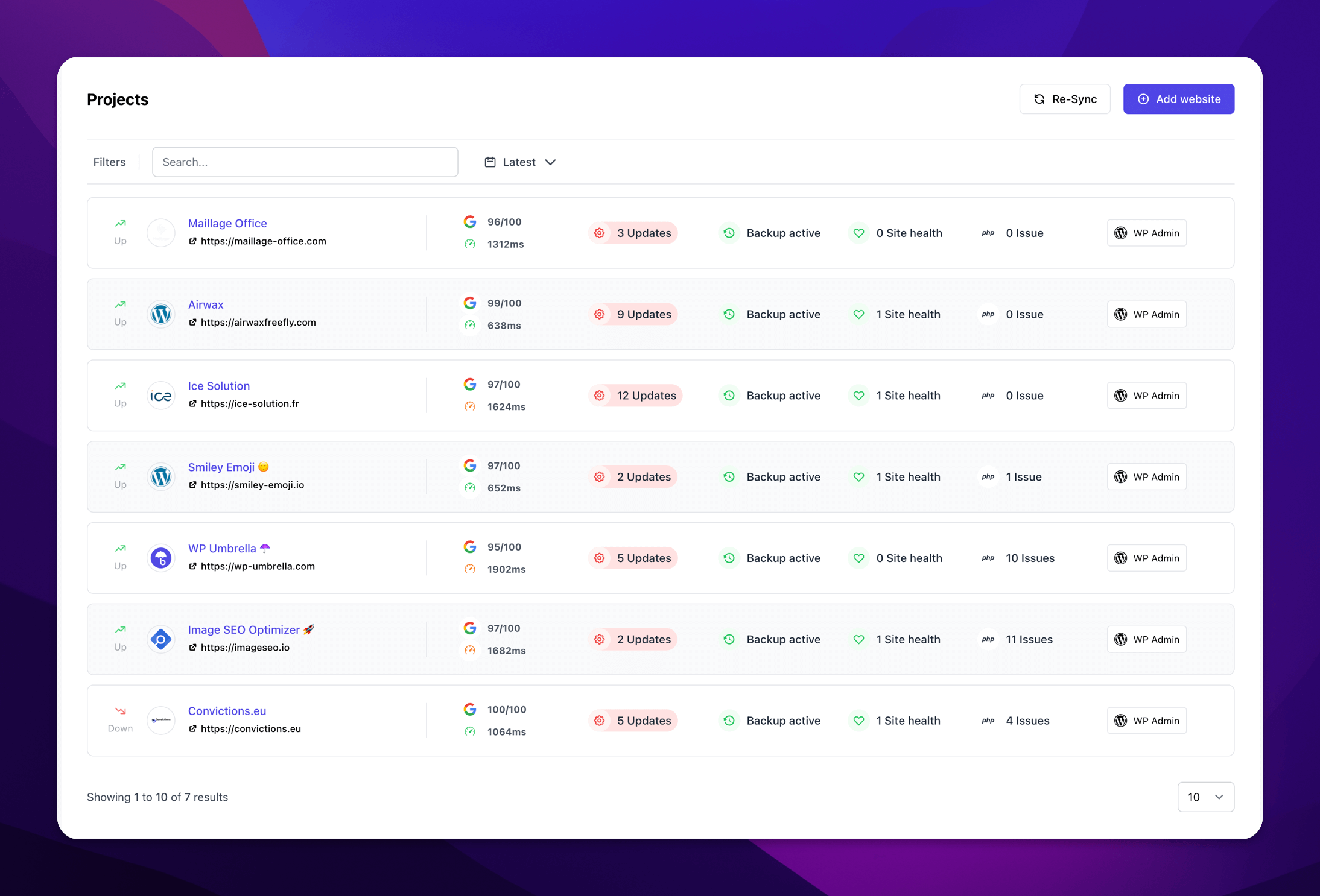 Top-tier WordPress hosting providers prioritize minimizing downtime and maximizing load speed. Your website should be both quick to access and reliably available, providing an optimal user experience.
The Importance of Uptime
Uptime is the total time your website remains accessible to users, and this figure should ideally be as close to 100% as possible. Any period of downtime means potential lost visitors, sales and it's very bad for online reputation. For those keen to dig deeper into this critical metric, check out my comprehensive guide on uptime monitoring for WordPress websites.
Why Page Speed Matters?
Slow-loading pages don't just annoy your visitors: they can also hurt your search engine rankings. Numerous studies and surveys indicate that for every extra second your page takes to load, conversions can drop by as much as 7%. That's a statistic that you can't afford to ignore!
In summary, it's imperative to choose a WordPress hosting provider that offers excellent uptime and rapid page loading times. The performance of your hosting provider directly impacts the success of your website, influencing everything from user experience to SEO rankings and conversion rates.
How To Know if Your Hosting Provider is Actually Doing Good?
Wondering if your WordPress hosting provider is delivering on its promises? You just need to sign up for a WP Umbrella account to find out!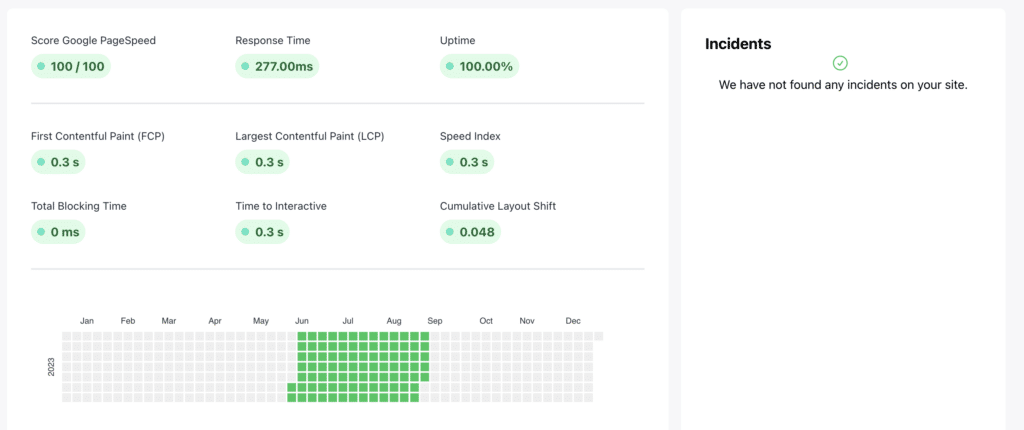 From downtime data to load times, you'll have a complete performance overview at your fingertips.
Managed WordPress Hosting Providers Extra Features
WordPress Managed hosting often means a plethora of additional plugins and features touted alongside the core offerings like storage and bandwidth. While some of these bells and whistles might seem attractive, it's important to focus on what matters: the most uptime and performance.
Must-Have Features for Quality WordPress Hosting
Daily Backups: Imagine losing all your content in an instant; not a pretty picture. That's why daily backups are essential. Remember, you should always have at least 2 different sources of backups.
Domain Name Management: A centralized hub for managing your domain can simplify your web hosting experience.
SSL Certificate: Crucial for website security and SEO, an SSL certificate is a non-negotiable feature – Run away from every hosting provider not including that!
Anti-DDoS Protection: With cybersecurity threats on the rise, anti-DDoS protection can be a lifesaver for your website.
SFTP / FTPS Connection Protocol: In 2023, some hosting providers still do not offer a secure way to transfer files. You should definitely steer clear of them.
Support is everything
In instances of website migration, unexpected downtime, cyberattacks, or domain non-renewal, having access to an experienced and timely support team is crucial. Effective customer support can mitigate issues and offer swift resolutions. This is in my opinion the most important criteria to consider.
Prior to selecting a hosting provider, you should consult user reviews on platforms such as Trustpilot or in the comments sections of pertinent articles to get real insights into the reliability and effectiveness of the hosting service.
If English proficiency is a concern, ensure that customer support is available in your preferred language to avoid communication challenges during critical moments.
Shared Hosting vs. Dedicated Server vs. Virtual Server
Hosting providers typically offer three main types of hosting solutions: shared hosting, dedicated servers, and virtual servers.
Shared Hosting
In a shared hosting environment, multiple websites are hosted on a single server. This allows hosting providers to reduce operational costs and offer lower pricing.
Shared hosting can be a suitable option for WordPress blogs expecting daily traffic below 150 visits. Beyond that, it may be time to consider a more robust hosting solution.
Dedicated Server
Opting for a dedicated server means you'll have an entire server dedicated to your website, which generally results in better performance and increased autonomy. Note that the responsibility for server configuration rests solely with the owner which is why you should never get a dedicated server if you are not able to manage it correctly.
If you're not comfortable with this, consider hiring a professional to assist you. Poor server configuration can lead to significant issues, particularly concerning security.
Also, if you manage a dedicated server, make sure to have a reliable source of backups for your websites.
Virtual Serveur
Virtual servers, often hosted in a cloud environment, distribute resources across multiple servers, all managed by a central hypervisor.
This setup can dynamically adapt resources according to your website's needs, making it an ideal choice for websites or services expected to scale.
How to choose between managed server and dedicated server?
In summary, once you've confirmed that your chosen hosting provider is compatible with WordPress, the next steps are to:
Estimate your storage and bandwidth requirements.
Consult performance tests and comparisons of WordPress hosting options.
Determine your budget for website hosting."
List of the best WordPress Hosting in 2023
Now that you have all the information you need to choose the best hosting provider for your needs, here is a list of the best WordPress hosting solutions available on the internet.
The list has been updated in septembre 2020.
1. Kinsta – Premium WordPress hosting for everyone, small or large
I tested several Managed WordPress hosting providers and I chose Kinsta to host WP Umbrella and Image SEO (my other website). This is so far my favorite Managed WordPress Hosting.
The support is highly-qualified and available. The up-time is really 100% and the performance is excellent.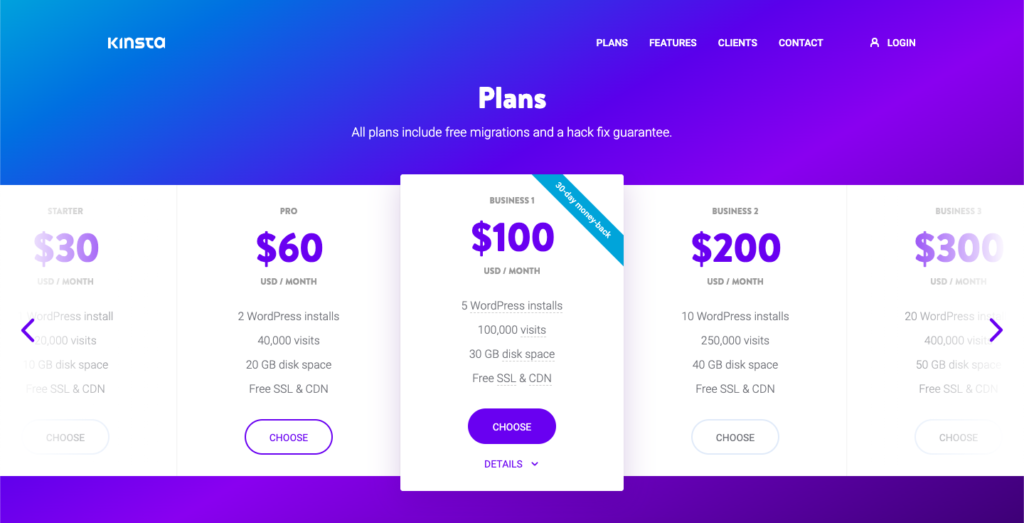 Kinsta is a little more expensive than other hosts, but the quality is really there. At the end, you get what you pay for!
Or, like my father used to tell me, the cheapest thing is always too expensive for what it is!
2. GreenGeeks – Your website belongs on Web Hosting That's Faster, Secure & Eco-friendly.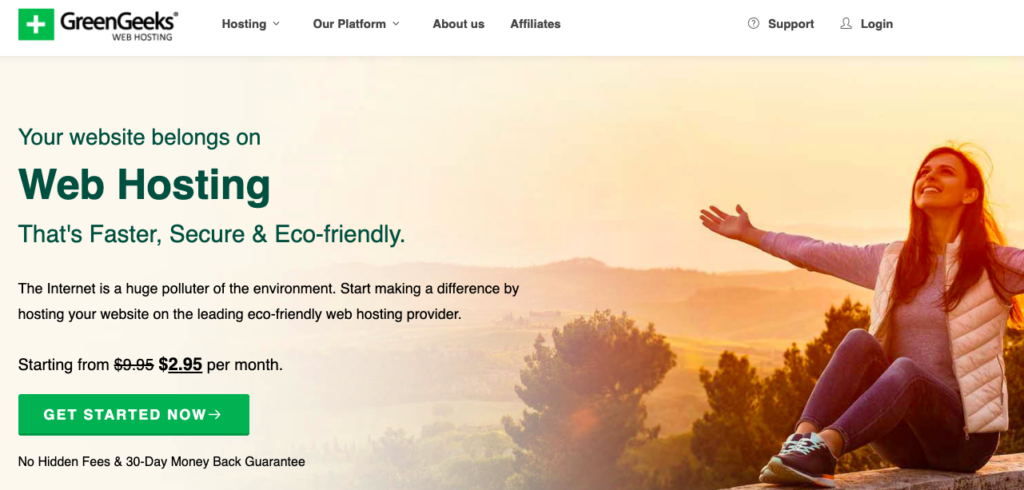 GreenGeeks hosting platform offers shared and managed WordPress hosting that is designed for the fastest, most secure and scalable hosting available with data centers located in the USA, Canada and Netherland.
This hosting company was launched in 2008, GreenGeeks has been the industry's leading eco-friendly green web hosting provider putting back three times the power they consume into the grid in the form of renewable energy.
3. Bluehost Web Hosting – Recommended by WordPress®
Bluehost is an American hosting company specialized in WordPress. The company was created in 2003 and now hosts more than 2 million websites.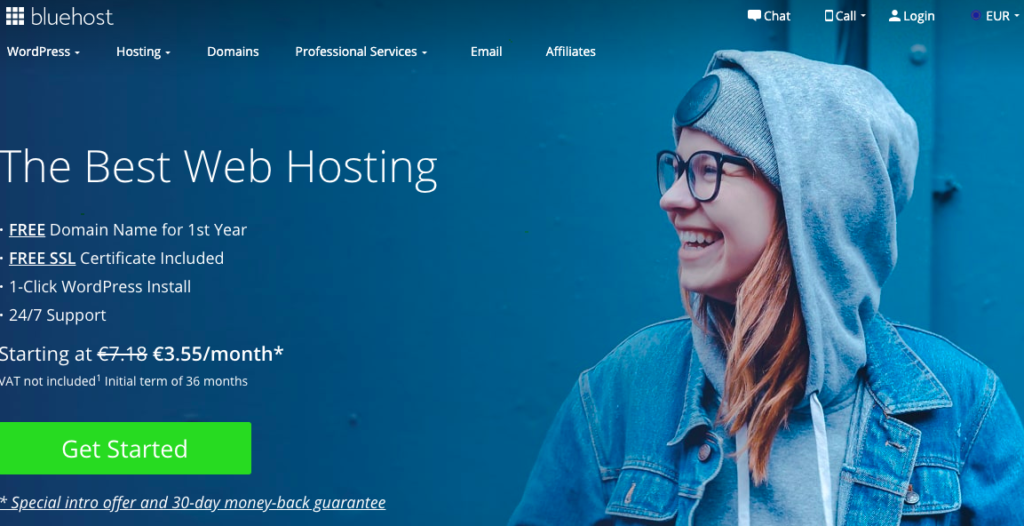 Bluehost has low-cost WordPress shared hosting plans and offers many useful tools for marketing, SEO, social networks, etc.
I used Bluehost in the past and I can tell you that the support is extremely responsive. If you are reluctant about investing more money in a web host, Bluehost is a good compromise.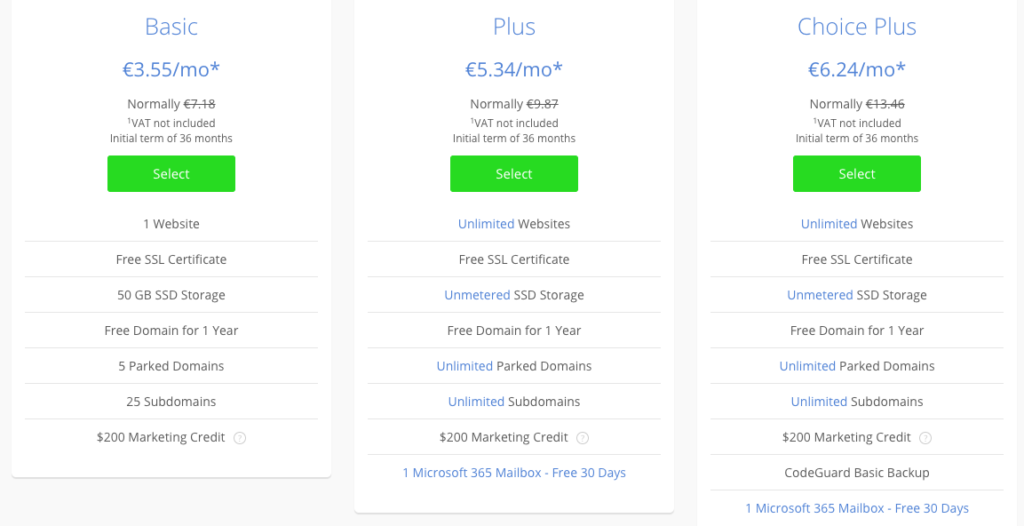 Bluehost is an interesting alternative to the shared offers of do it yourself hosting providers.
4. SiteGround – Top security and speed managed by experts
Created in 2004, Siteground is a low cost managed WordPress host. It has an excellent quality/price ratio.
The entry fee of 5.99€/month is an ideal solution for bloggers looking for professionalism.
Discover Siteground!
5. WP Engine – The WordPress Digital Experience Platform
WP Engine is a heavyweight in managed WordPress hosting. Victim of its success, WP Engine is today less powerful than other managed hosting providers such as Kinsta or Themecloud. At least in my opinion.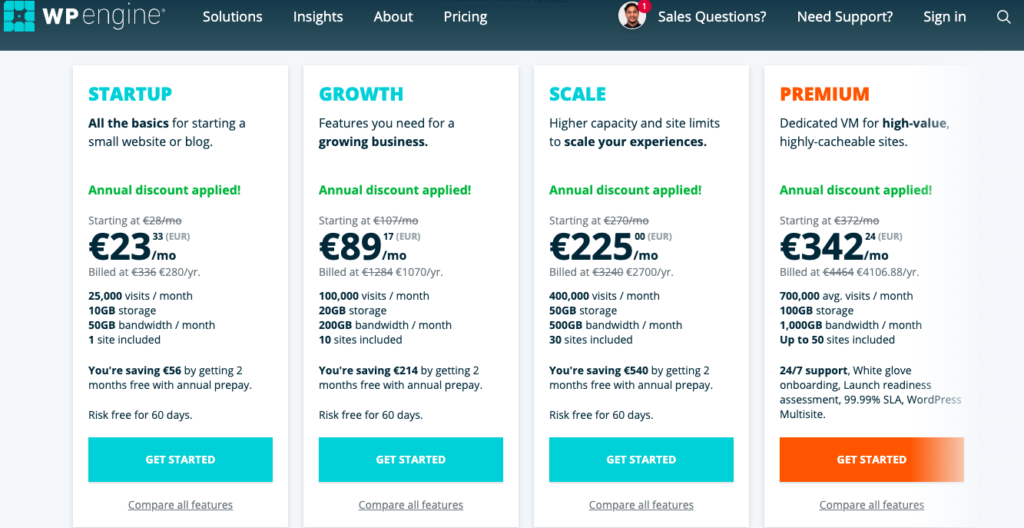 Support is sometimes lacking, which is why it is a little cheaper than the above-mentioned hosting solutions. In spite of this, WP Engine remains a must in the world of WordPress hosting. Give it a look!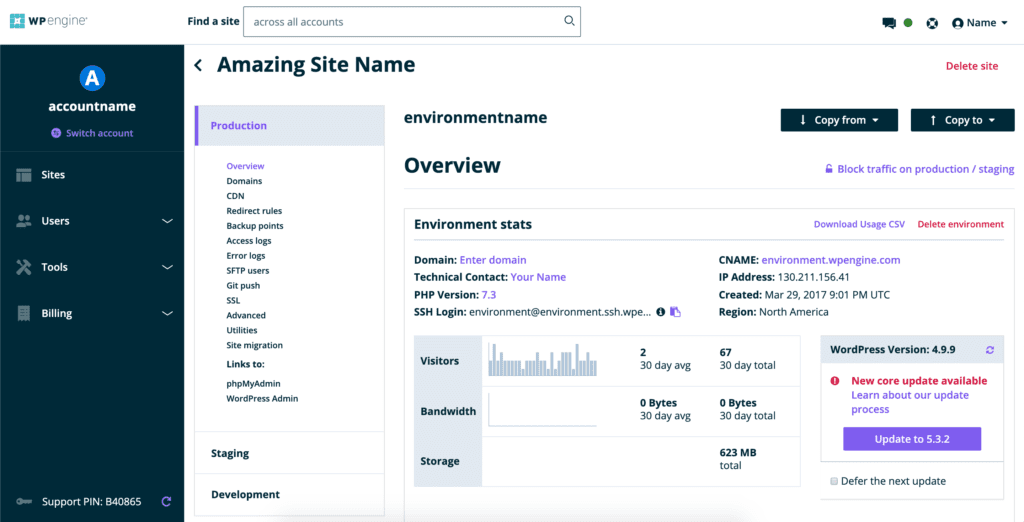 6. Flywheel – Managed WordPress Hosting for designers and agencies
Flywheel is first made known by launching a tool that allows you to install WordPress locally without having to go through server simulation software. It is a recognized host in the WordPress community.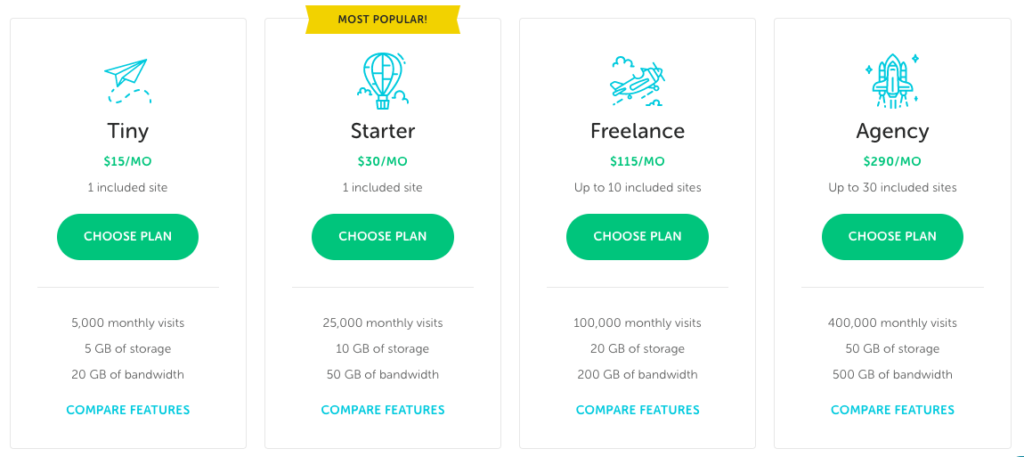 You can also get a demo for free, to see if the administration interface suits your needs.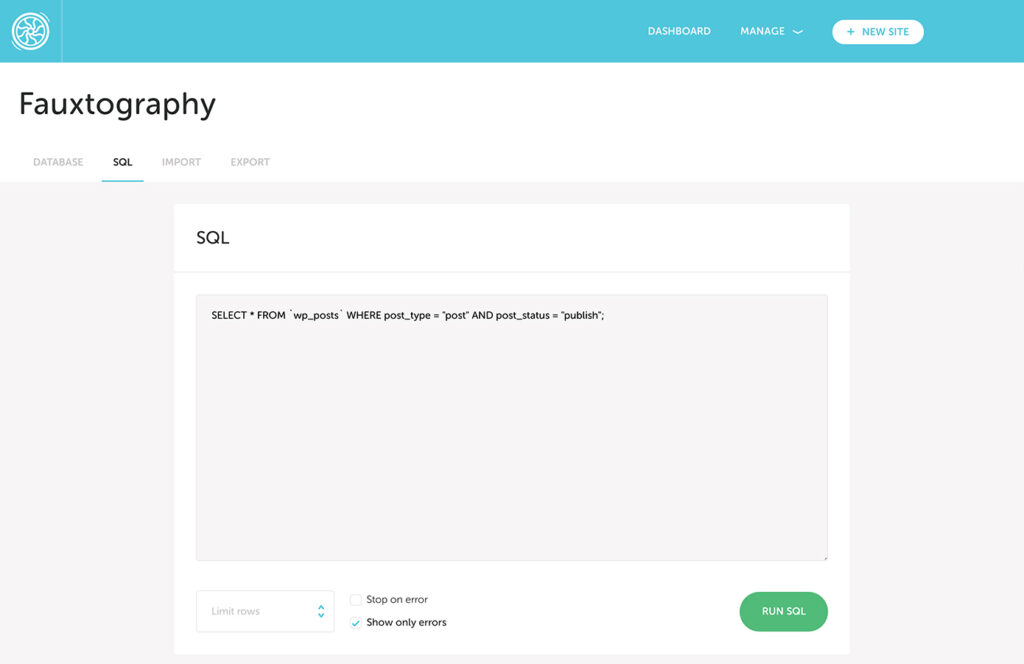 Your WordPress Hosting Matters, Choose Wisely
Navigating the various options for WordPress hosting can be challenging, but it is a crucial step for the success of any website. Understanding your specific requirements — from storage and bandwidth to uptime and customer support — can help you make a more informed decision. Reviews and performance tests are valuable resources, as they provide insights into what you can expect from a hosting provider.
Keep in mind that your hosting choice is not just a short-term decision; it's an investment in the future of your online presence. Whether you're managing a small blog or a large enterprise site, the right hosting environment can significantly impact your site's performance, user experience, and SEO ranking.
Therefore, thorough evaluation and careful consideration are key when selecting a WordPress hosting solution that best suits your needs.