WP Umbrella 1.6: Take WordPress Sites Management To The Next Level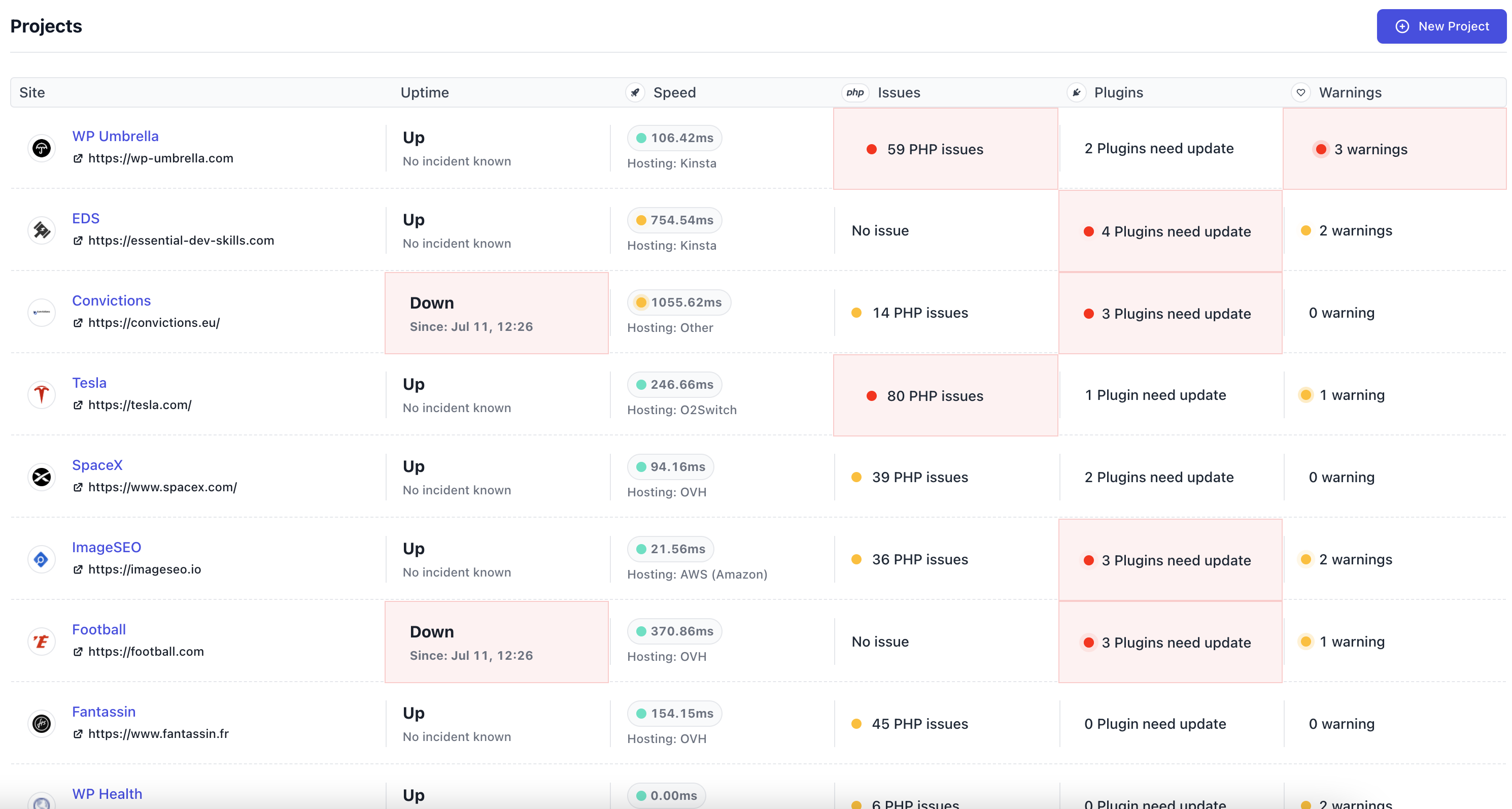 It has taken months for us to get the first major release of 2021 out, but it was worth waiting for.
Say hello to WP Umbrella 1.6.
Packed with a host of new features and improvements, this update is all set to revamp your WordPress site management game.
Whether you're just curious about what's new or you're already pumped to dive in, this post has got you covered. So, let's jump right in!
What's New in WP Umbrella 1.6
Throughout the development of 1.6, our focus was laser-sharp: to give you more time and peace of mind when managing multiple WordPress sites.
Here are the most relevant enhancements included in this version:
Feature: A brand-new dashboard to manage all your sites from one spot
Feature: Heads-up on security risks
Feature: An external API for customized client reports
Feature: In-app plugin updates
UX: One API key to rule them all
UX: A simplified way to add projects
UX: Oh, and we spiced up the plugin too!
One Dashboard to Rule Them All
What's it do? Offers you a centralized hub for all your WordPress site details.
Why it's awesome? Streamlines your maintenance workflow, saving you heaps of time and keeping your clients thrilled!
Security Warnings
What's it do? Flags all those little yet crucial things that are easy to overlook but could harm your site.
Why it's awesome? Stops you from finding out the hard way that your SSL certificate has expired or that you've left WP_DEBUG_LOG on.
External API for Client Report
Our external API is now up and running. Wanna integrate your own uptime, performance data, or whatever else WP Umbrella offers into your client reports?
Hit us up at support@wp-umbrella.com. Documentation is in the works, but we're here to help with setup!
What's it do? Provides access to all your site-related data.
Why it's awesome? You can plug this data right into your own client dashboards.
Plugin Updates From WP Umbrella's Application
What's it do? Allows you to update and manage plugins across multiple WordPress sites without ever leaving WP Umbrella.
Why it's awesome? Say goodbye to the hassle of logging into each site individually just for updates.
One Single API Key For All Your Project
What's it do? We've streamlined our API keys so you can manage all your sites with a single key.
Why it's awesome? Makes deploying WP Umbrella across multiple sites a breeze.
A New Way To Add Project In Our Application?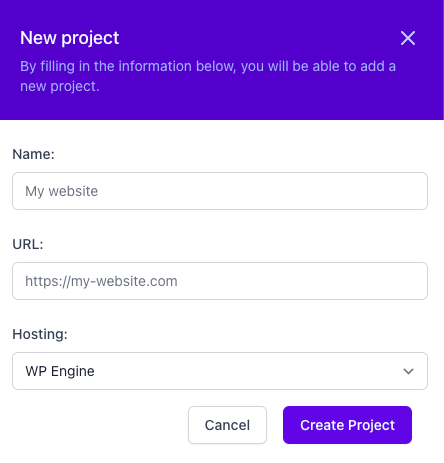 What's it do? Simplifies the process of adding new projects in the app.
Why it's awesome? Along with the single API key, this further eases the rollout of WP Umbrella on multiple sites.
A Whole New Plugin
Last but not least, we've overhauled our plugin to include critical warnings and offer a clearer snapshot of your site's activities.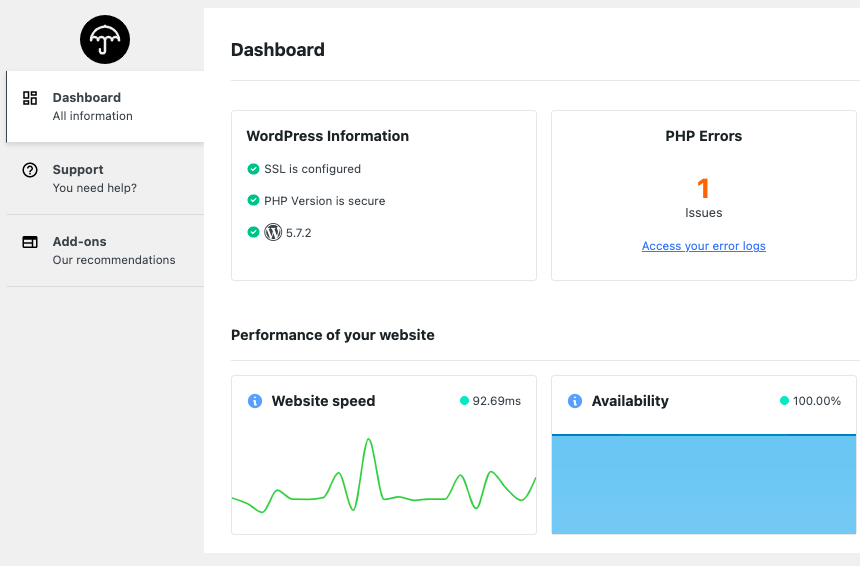 Please feel free to let us know what you think about this new version of WP Umbrella at support@wp-umbrella.com!