Your WordPress post thumbnail is not showing up on facebook?
The purpose of this tutorial is to show you how to fix the Facebook Incorrect Thumbnail issue in WordPress.
This is a common error beginners often complain about since it's not always obvious how to make thumbnails appear correctly.
In this article, I'll explain you why Facebook might not be showing the correct thumbnail image properly and how to fix this common WordPress issue.
Let's get started folks!
The Reasons Why Facebook is Not Picking up The Thumbnail Image
Facebook introduced Open Graph tags in 2010 to promote integration between Facebook and other websites by allowing posts to become rich objects with the same functionality as other Facebook objects.
It assists Facebook in optimizing posts by allowing for greater control over how information travels from third-party websites to Facebook when a page is shared. The open graph tags are used to share these information.
So if there is a problem with your thumbnail images in Facebook, it probably comes from your open grap tags. For example, you might have multiple images set up in the og:image tag and your feature image is smaller than the others.
Or you might not have any og:images and Facebook might not be able to retrieve your thumbnail image.
Once we know why facebook is not picking up the thumbnail image, let's see how to fix it!
Troubleshooting the Facebook Incorrect Thumbnail Issue
Display the thumbnail image with Yoast
Using Yoast SEO plugin, you can add custom Facebook thumbnails to each post or page.
You need to install Yoast SEO. Once you've installed and activated the tool, you can begin setting up your Facebook thumbnails.
When you're writing a post, scroll down to the Yoast SEO meta box below the editor and select the social tab. At the bottom you will see a Facebook thumbnail image upload button.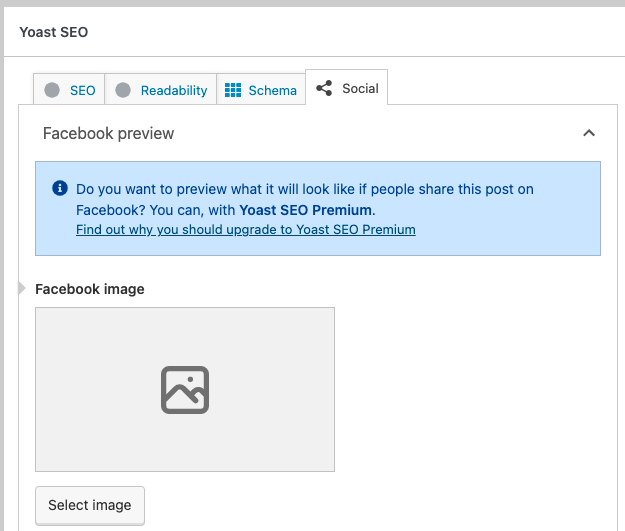 Upload your image here. This should fix the thumbnail issue on Facebook.
Note that all other major SEO plugins like SEOPress or Image SEO can also help Facebook to display your thumbnail image properly.
In case you've added the right thumbnail, but Facebook is still not showing it, the problem could be related to caching.
The first thing to do is therefore to purge your website cache. To do so, access your WordPress admin, go to your cache plugin and clear the cache.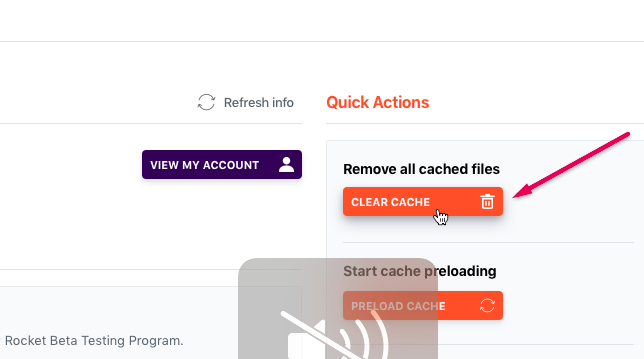 If the problem remains, you also need to reset the cache in Facebook using their debug tool.
To use the debugger tool, simply paste the URL of your WordPress post.
Click on the Scrape Again button, and your post's thumbnail will be updated. In some cases, you may need to click the Scrape Again button twice.
Thanks for reading this article about how to fix the Facebook thumbnail not appearing issue in WordPress.
You may also be interested in my article about How to Fix the Error Establishing a Database Connection in WordPress.