How OWUP Skyrocketed Client Website Maintenance with WP Umbrella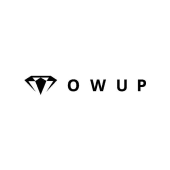 OWUP Digital Agency is specialized in navigating the digital landscape. They work with local SME, including niche jewelry stores websites. Based in Norway and Sweden, and offering services in English, Norwegian, Swedish, and Danish, they have a team of six dedicated professionals to manage over 40 websites for clients worldwide. They specialize in a wide array of services including Digital Strategy, Digital Marketing, Web Development, Social Media Management, Web Maintenance & Support, and Product Data Management.
They are also proud partners with industry giants like Google Cloud, Mailchimp, and Klarna, aiming to bring nothing but the best for our clients. But even for a team as seasoned as their, the challenges of client website maintenance often proved to be a challenge.
Company Snapshot
Agency's Name: OWUP Digital Agency
Number of employees: 6
Number of Websites Managed for Clients: 40+
Languages : English, Norwegian, Swedish, and Danish
WP Umbrella Features Used: Automated backups, plugin vulnerability scans, update management & client reporting.
Ole Straume Andersen @ Founder OWUP Digital Agency

"WP Umbrella has redefined what we expect from website maintenance. We've gained back valuable hours in our day and have seen a boost in customer satisfaction."
The Issue
Managing multiple websites requires significant time for manual updates and performance checks. Additionally, handling day-to-day backend tasks for running a high-traffic or high-sales website can be time-consuming and challenging. We attempted to streamline the process using software like ManageWP to Jetpack however, it proved unreliable, often crashing and even wiping pages completely. This added to the frustration and inefficiencies in managing our website portfolio.
The Solution
Solution:
WP Umbrella is a true time-saver, sparing us dozens of hours each month and freeing us from the monotony of managing so many sites. Its reliability has been impeccable; it has never let us down, not even once. The backup process operates seamlessly in the background, requiring no manual intervention from us. A standout feature that consistently aids us is the capability to efficiently sift through all our sites to pinpoint a specific plugin. This proves invaluable when identifying plugins with security vulnerabilities. Upon discovery, we can swiftly locate all affected client sites and promptly implement necessary fixes.
Why WP Umbrella?
We came across WP Umbrella and decided to give their free trial experience a go. The features immediately caught our attention. But it wasn't just about the features; customer reviews that spoke highly of WP Umbrella's reliability played a crucial role in our decision-making.
OWUP's experience with WP Umbrella has been transformative, to say the least. We've not only improved our internal efficiencies but have also elevated the level of service we provide to our clients.