SEOPress Review: Is SEOPress the Best SEO Plugin for WordPress?
The WP Umbrella Team
Do you want to switch to SEOPress but are not sure that this SEO Plugin for WordPress is better than Yoast or Rankmath?
SEOPress makes WordPress SEO-friendly. Although it is a lightweight SEO tool, it is up against established competitors such as Yoast, The SEO Framework, Rankmath, and All in One SEO Pack.
What are its advantages over the competition? How does this SEO plugin compare with others on the market? And more importantly, is it worth switching to the SEOPress plugin?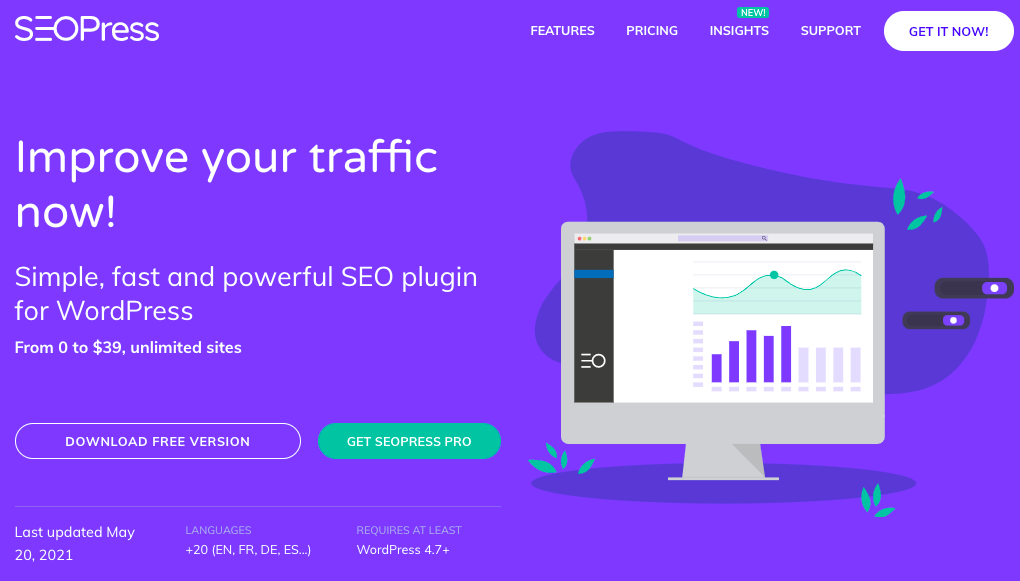 Keep reading to find out!
TL;DR
Currently, my opinion is that SEOPress is the best plugin for WordPress SEO
.
SEOPress is a powerful SEO plugin that will help you to boost site traffic, create HTML and XML Sitemaps, optimize breadcrumbs, add schemas / Google Structured Data Types, manage 301 redirects, and much more.
this plugin is absolutely bursting with features and options. For all what it has to offer, SEOPress Pro is really worth the money.
SEOPress Review
Prices
From free to $39,99 for an unlimited number of websites.
Support
Amazingly reactive.
Ease of use
Very easy to install, set-up and use.
Reliability
The plugin never lets me down.
Value for money
Incredible
Pro
– Extremely easy to use
– Fully featured (Supports Custom Post Types; WooCommerce Integration; Google Local Business; Google XML Video Sitemap; Google Structured Data Types, and much more)
– Price
– Whitelable
Con
No real cons
Why do you need a SEO Plugin?
The best SEO Plugins can help you to improve your organic traffic.
SEO plugins will help you to write in an SEO-friendly manner, and provide you with warnings to make sure that your website is optimized for search engines.
You can find a lot of SEO plugins that are good to use. Nevertheless, a few of them keep popping up in conversations. Although Yoast SEO is the most popular SEO plugin for WordPress, there is an ongoing debate about whether it is the best.
The WordPress SEO space has been abuzz recently with a newcomer. The newcomer in question is called SEOPress, and this plugin is often described as being the most simple, powerful, and SEO-friendly.
Let's check if this is true!
SEOPress features
Titles & Metas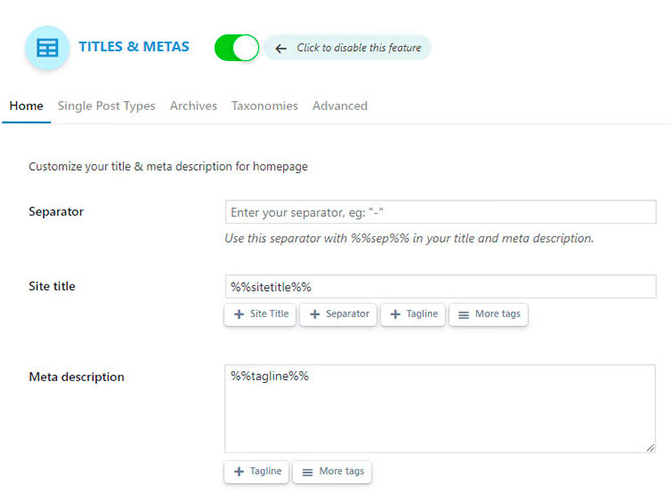 SEO efforts are fundamentally dependent on title tags and meta descriptions. In fact, these are two of the most important factors in on-page SEO, along with the slug of a page's URL.
Having control over what is displayed in search engines means you can manage how your pages appear.
The SEOPress plugin allows you to manage titles, meta descriptions, and meta robots (nofollow, noindex, noimageindex, noarchive, and nosnippet) for every post, page, custom post type, and archive page. A lot of attention has been given to this aspect of the plugin.
XML Sitemap and Image Sitemap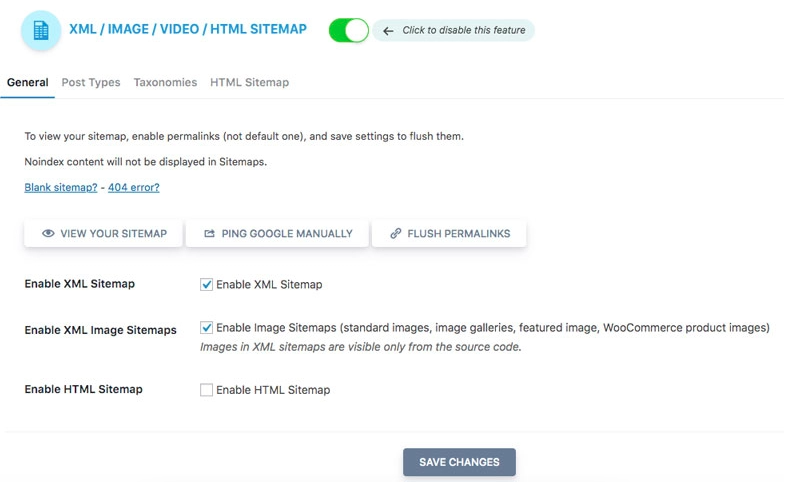 Search engines use XML sitemaps to crawl your website. The purpose of HTML sitemaps is to help guide visitors to pages they are interested in. Each one assists bots and human visitors to navigate your website and each contributes to your overall SEO.
It takes less than a minute to create both of them within SEOPress.
The plugin also helps you to automatically create image sitemaps.
Writing Assistant for SEO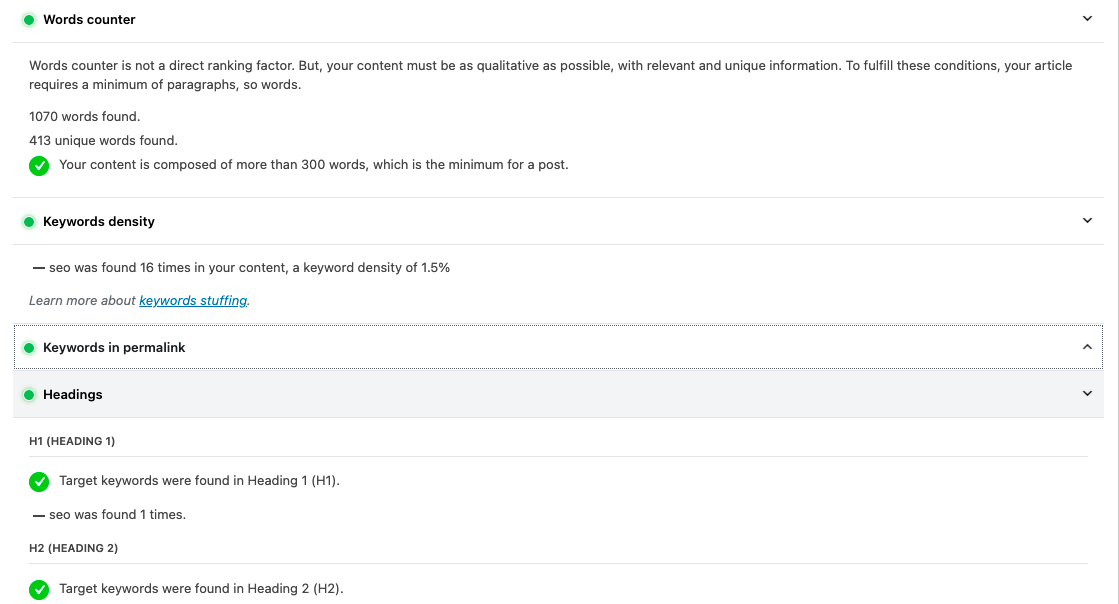 When software or algorithm guarantees it will manage a piece of writing better than a human, I tend to be suspicious.
As an example, SEOPress' Content Analysis feature performs quite well. This feature focus on content structure, headlines, titles, imagery, and general help with the formatting of your content for search engine optimization, specifically to tweak the on-page optimization so that you can rank as high as possible.
You will be able to see if anything is missing and you can correct it. SEOPress is real SEO writing assistant.
404 Error Monitoring & Broken Link Checker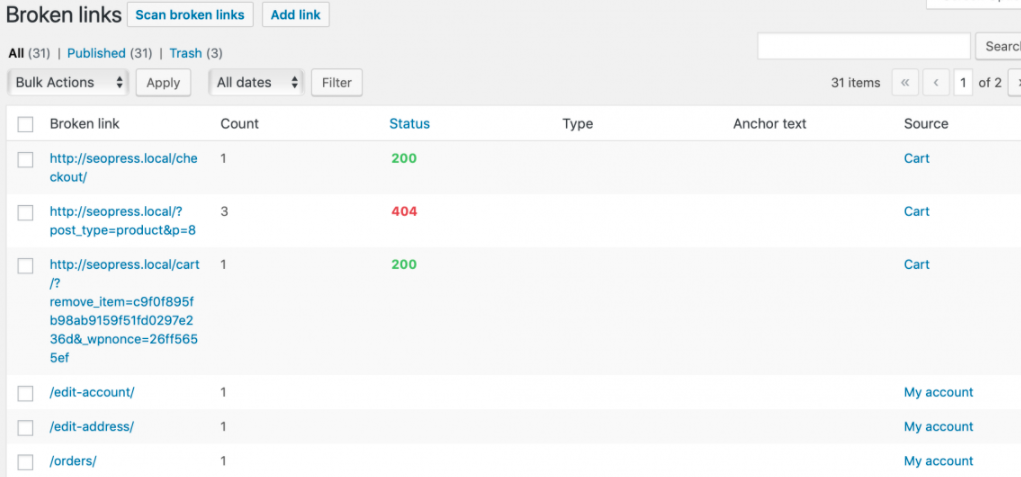 The 404 monitoring feature in SEOPress Pro scans your website for broken links. Broken links can adversely impact your SEO, so it's important to monitor them.
The SEOPress' broken link checker works much like 404 monitoring, except that it does not monitor. A scan must be triggered, but the process is very similar. Your website will be scanned by the plugin, and you will receive a list of broken links that must be fixed.
Afterward, you can rectify or delete each link as needed. A technical SEO strategy should include this aspect. It's usually necessary to purchase separate software to perform this process, so it's a huge benefit to have it built-in.
Google My Business Optimization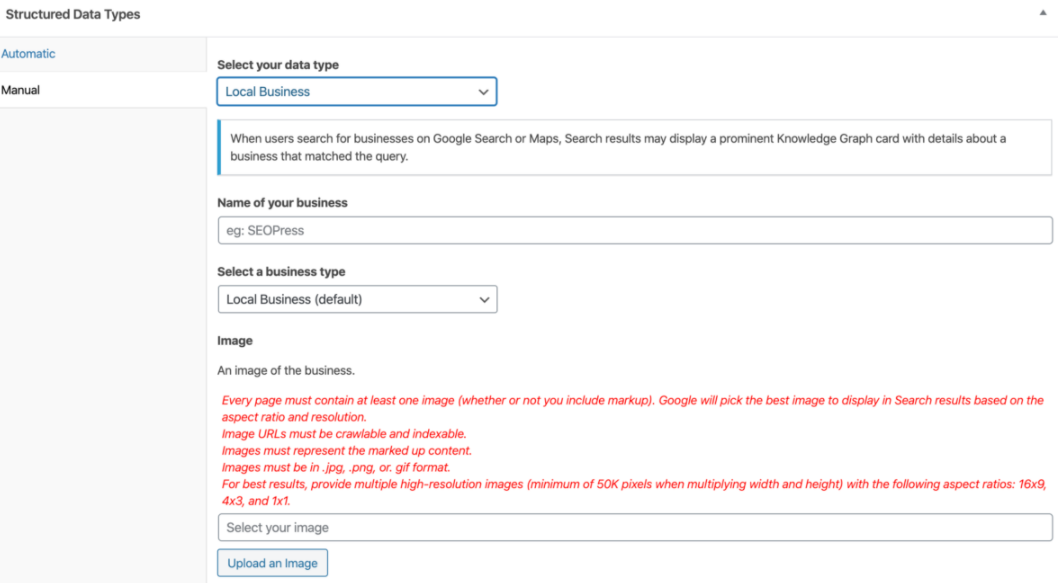 Local search can be very important for many websites, especially those that offer services or products locally.
Using SEOPress, you can streamline your Google Maps presence to enhance its visibility. A local search configuration page lets you specify your business name, address, latitude and longitude, URL, and phone number.
Any business that is interested in local search will see a big SEO benefit from this.
One of the best plugin for structured data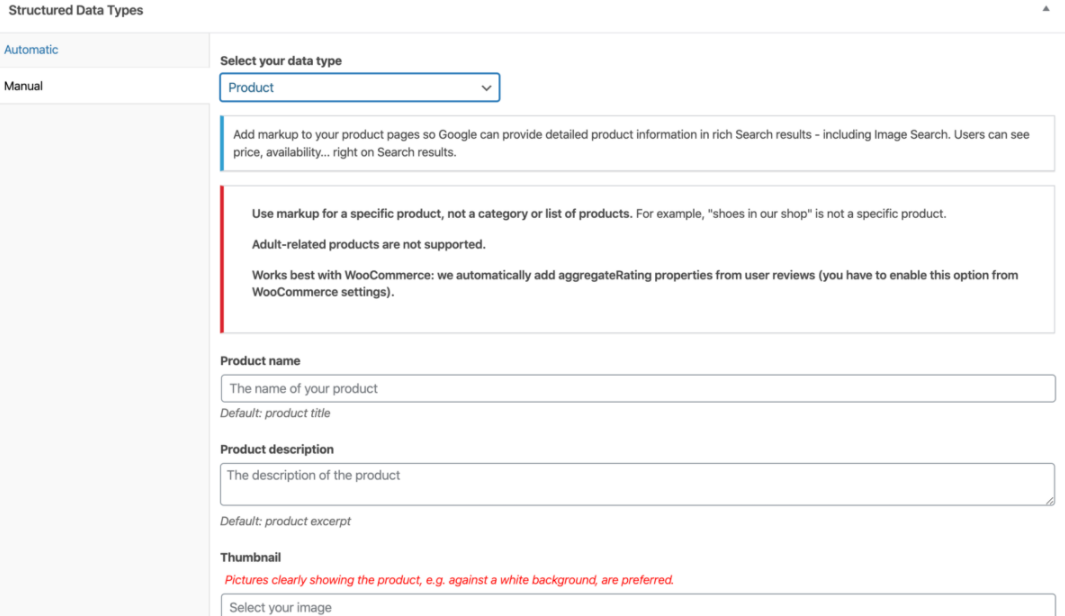 SEOPress allows you to feature your content in Google, Yahoo, and Bing's search results by using structured data from schema.org.
Product schema, Job schema, Video schema, Service schema, Event schema, Article (WebPage) schema, Recipe schema, FAQ schema, Review schema, How-to schema, etc, etc.
You don't need to have any coding knowledge. When content is edited, SEOPress PRO generates the necessary JSON-LD code for search engines.
You can also add schemas to a post manually or globally with our schema post type using advanced conditional tags.
Google Analytics
Although you can access Google Analytics directly through your Google account, it's nice to have the dashboard integrated into WordPress as well. For SEOPress to gather data, you'll need to provide your Google login, but everything else is handled for you.
This feature is perfect so you don't have to install google site kite for WordPress.
SEOPress pricing: is it worth to buy SEOPress PRO?
SEOPress has a free version and a PRO version. SEOPress Pro is a premium extension for SEOPress, which is a free plugin. It is necessary to install SEOPress free first before you can use SEOPress Pro.
You can use SEOPress PRO on an unlimited number of websites for $39 per year. No matter how much the plugin's price changes in the future, the price you pay at purchase will also be your renewal price.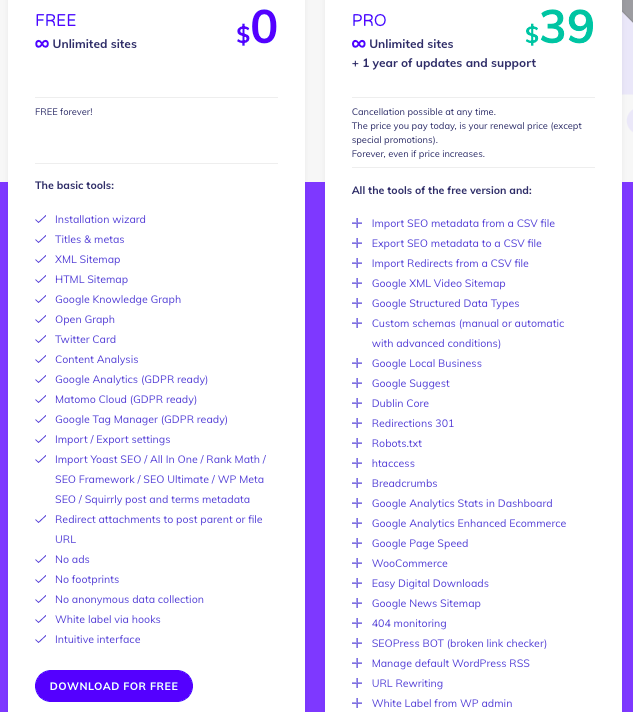 What you get with SEOPress Pro for an unlimited number of websites is SO big. In my opinion, this is a no-brainer and you should just go for it.
SEOPress support and reviews
Before buying a premium plugin, I always like to check out customer reviews.

715 5 stars reviews: SEOPress reviews on WordPress.org are just breathtaking.
SEOPress Final Thoughts
The SEOPress plugin is an all-in-one SEO tool for WordPress, and its basic version is free of charge. This product is entirely white-labeled (no footprints) and does not contain any ads.
With features such as HTML/XML sitemaps, tags, post-consolidation, and others, you can easily create posts that are SEO-friendly with this plugin.
This plugin will not slow down your website and is perfectly compatible with WP Rocket.
The content analysis feature is just amazing and will help you to optimize your posts for both SEO and UX.
And, developers can also customize this plugin with the help of 75 hooks..!
So, whether you are a total beginner or a WordPress expert, SEOPress will meet all your needs.