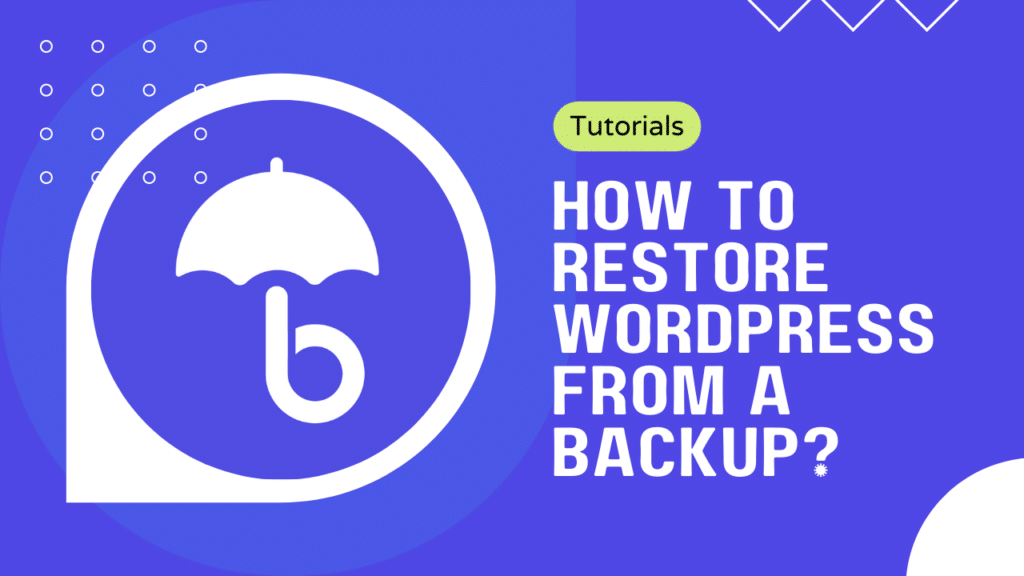 What is the process of manually restoring WordPress from a backup file? When something goes wrong on your site, you can restore it from a backup. Beginners, however, usually have difficulty restoring WordPress from a backup file.
Here's a step-by-step tutorial on how to easily restore WordPress from a backup.
The Basics of WordPress Backups
You can create backups for your WordPress site in several ways. The best way to make a backup of your WordPress site is through the use of a backup plugin, like WP Umbrella.
Alternatively, you can also manually create a backup of your WordPress database and files.
The majority of WordPress users do not back up their entire website. The only backups they make are of the WordPress database, theme, and uploads folders. By doing this, they can reduce the backup size, but restoring the site requires more steps.
Regardless of how you create your backup, the basic steps are more or less the same.
Now let's see how to restore your WordPress site from a backup.
WordPress Backup Restauration Process
To restore a WordPress site from a backup file, you need first to restore the database using phpMyAdmin (step 1). Then, you need to restore the files and directories with your FTP client (step 2).
Let's have a closer look.
Agency or freelancer?
Daily automatic backup stored in the cloud + uptime monitoring and much more with WP Umbrella.
Try for free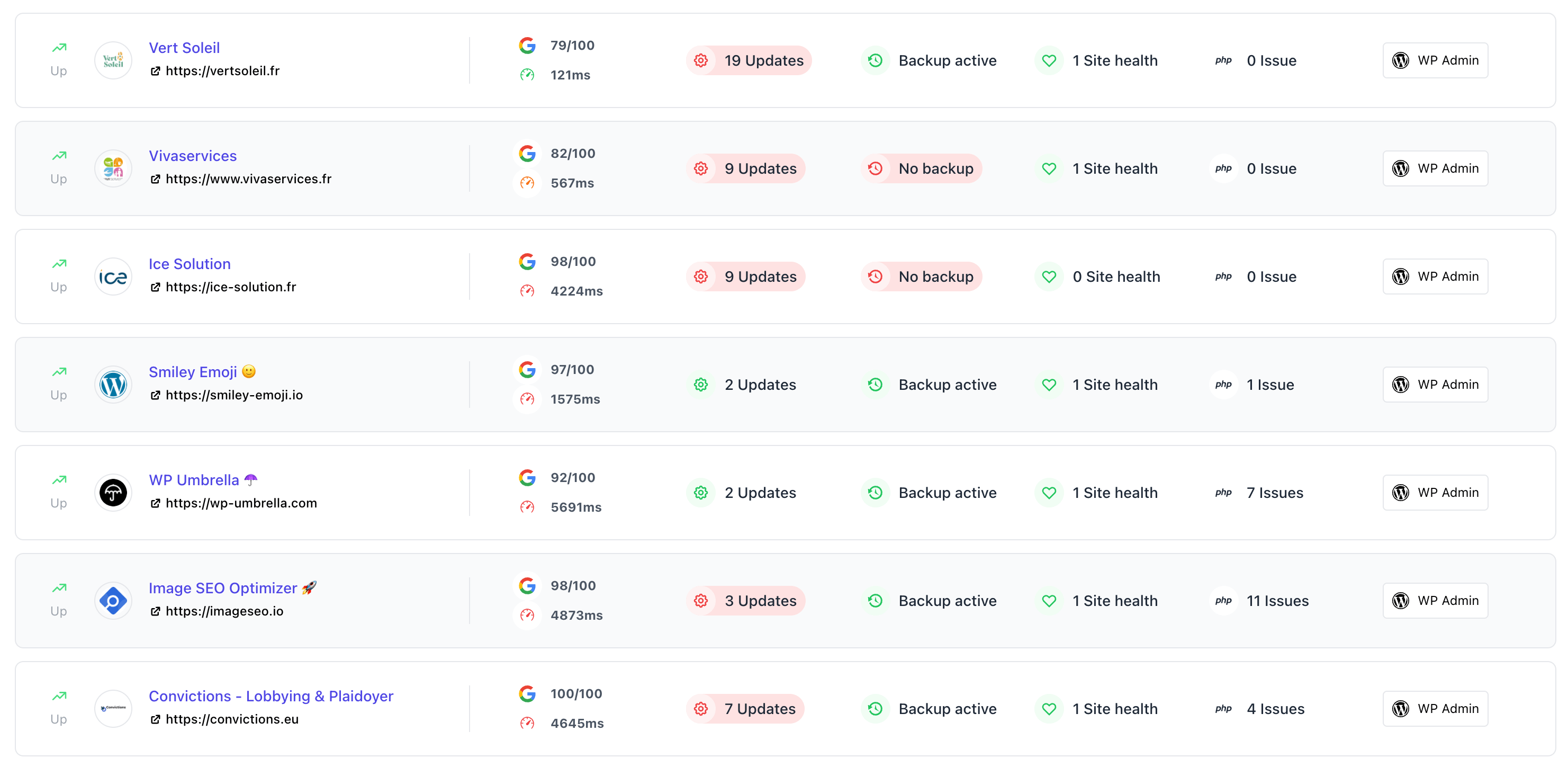 Step 1 : Restoring WordPress Database from Backup using phpMyAdmin
When restoring a backup created manually, you will have two options. The backup can be imported into a new database or you can import the backup into your existing database.
Prior to creating a new database or importing it into an existing database, do not forget to change your MySQL username and password if the website has been hacked.
Anyway, go to cPanel's dashboard and click on the phpMyAdmin icon.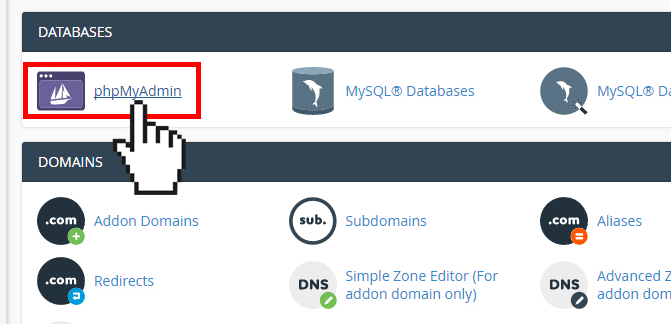 After that, you need to click on the name of your database and then click Import.

Select your WordPress database backup file by clicking on the select file button, then click on the proceed button at the bottom of the page to continue.
Your backup will now be uploaded and imported into the database by PHPMyAdmin.
Once the process is complete, a success message will appear.
That's all. Your WordPress database will be imported. You're now ready to install WordPress.
Step 2 : Manually Restoring WordPress Files Using FTP
To restore WordPress from a hacked site, you must first remove all existing files and directories.
You should only do this if your backup is up-to-date.
If you have all of your uploads and customizations, then you can use your FTP to safely delete everything on your website.

The next step is to download the latest version of WordPress from WordPress.org and extract it to your computer.
Then, upload this last version WordPress to your server using your FTP client.
If you are certain the wp-config.php file from your backup is clean and not compromised you can upload it.
It is also possible to rename wp-config-sample.php to wp-config.php in your freshly uploaded WordPress files. Next, edit wp-config.php and enter your database information.
Make sure you save the file and upload it back to your website.
After that, you need to upload the rest of your backup files.
You should only upload your images to the /wp-content/uploads/ directory.
After uploading these, check your website to make sure everything is functioning properly.
Once you've logged into your WordPress admin area, start installing plugins you've previously installed. This can be a good opportunity to remove unnecessary plugins from your WordPress sites.
Next, you can install your theme.
If your WordPress theme was customized or you used a child theme, then you can restore it from a backup. Make sure those files are clean before restoring them.
Last but not least, go to Settings » Permalinks and edit the permalinks settings to match your site.
Final Thoughts: Things You Should After Restoring your WordPress Site
Following the successful restoration of your website, we strongly recommend that you strengthen its security.
Make sure you have a regular backup of your WordPress site with WP Umbrella.
To harden your website security, you should immediately change your WordPress password.
You can also install a website firewall like Cloudflare. If you do so, make sure to whitelist WP Umbrella's IP to ensure the functioning of the service!
Thank you for reading this article about how to restore a WordPress backup manually.