WP Umbrella January Update: Our Roadmap for 2022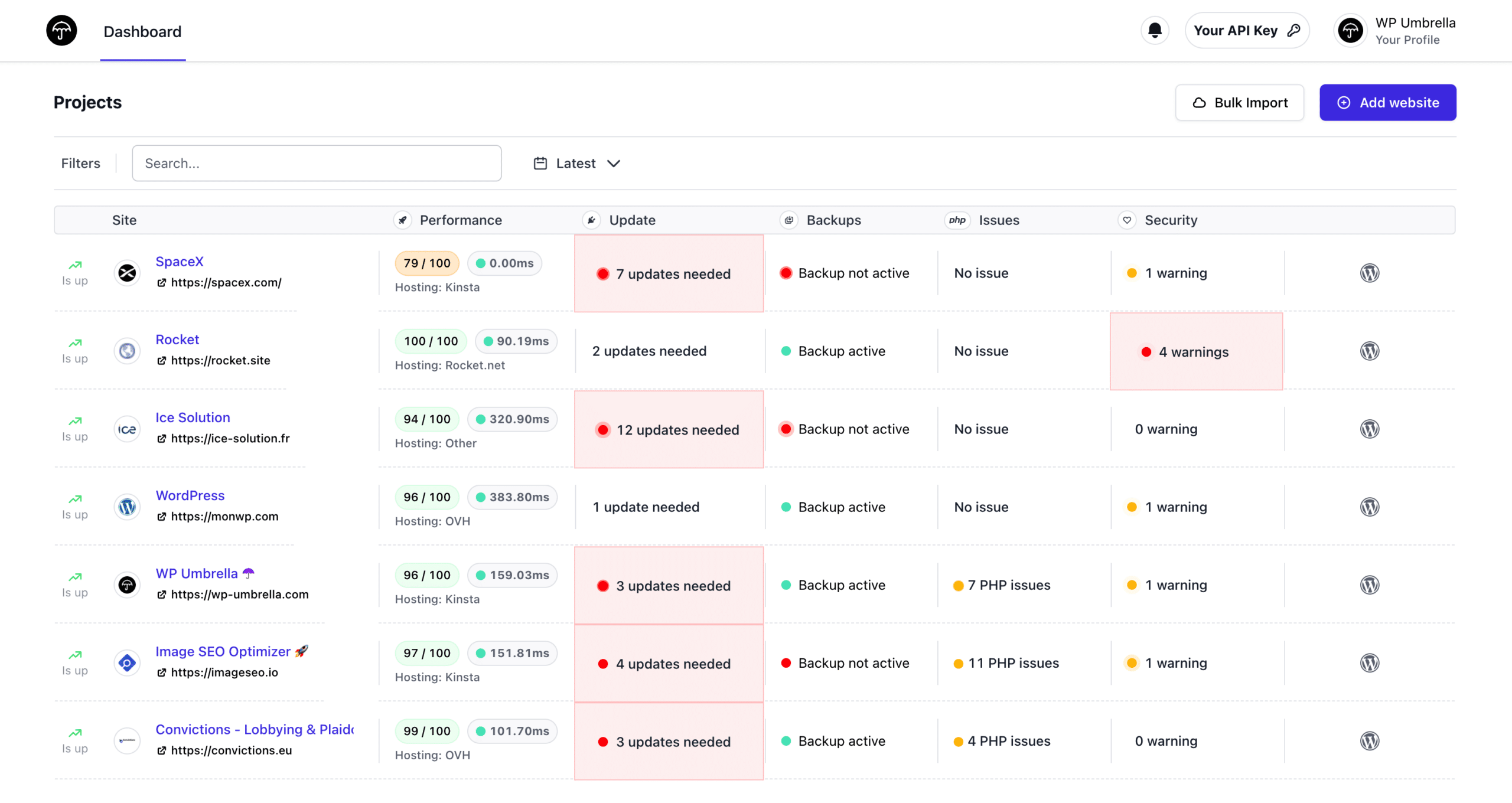 After a well-deserved Christmas break, we have kicked off 2022 with a game-changing feature (automatic backups) and a new pricing ($1.49/month per website pay as you go).
It was a great way to start the year, but rest assured that this is just the beginning: we have big plans for the next 12 months!
Without further teasing, let's get started!
So, what will WP Umbrella look like in 12 months?
The ultimate tool to help Agencies and freelancers with their WordPress maintenance business. That's our goal and our ambition for 2022.
When we started, WP Umbrella was just an uptime monitoring solution for WordPress and our dashboard was looking like that.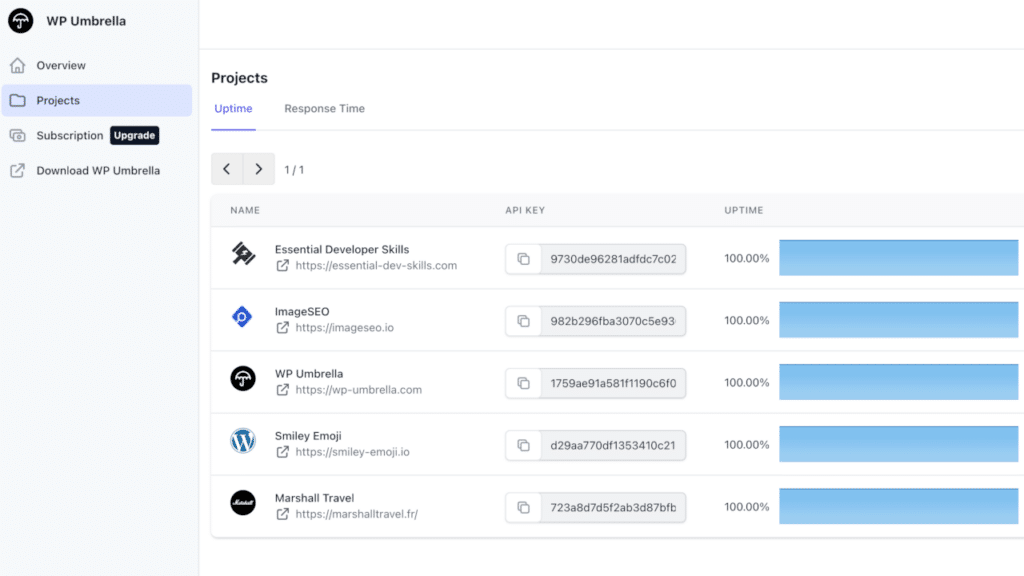 It was not even possible to safely update your plugins and themes from our application.
Thanks to your feedbacks and feature requests, we have added so many features to WP Umbrella without compromising our identity: keeping things simple.
No pollution, no useless feature. Only what you need to manage your WordPress maintenance business.
And frankly, WP Umbrella has already become a comprehensive all-in-one solution to manage multiple WordPress sites.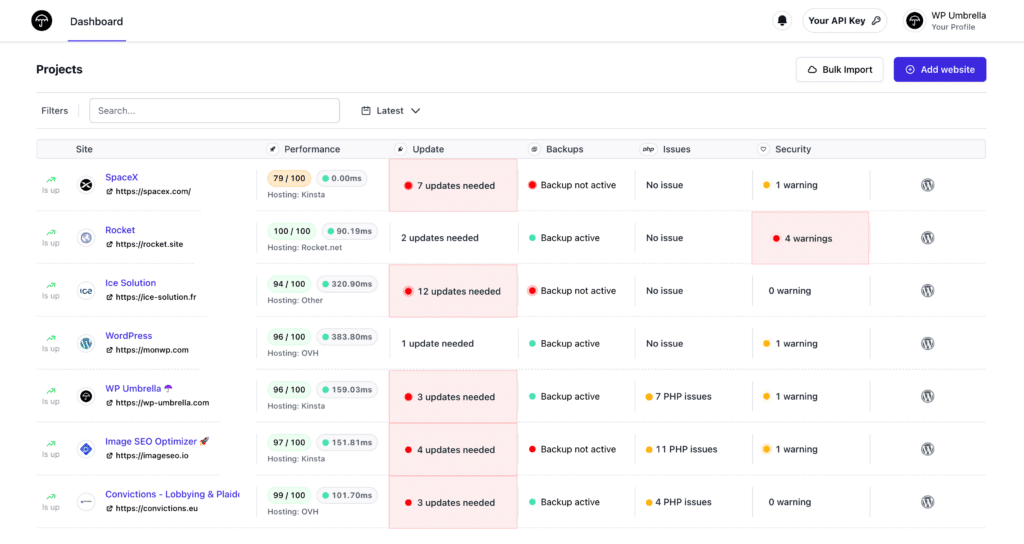 The next features in the pipe
During the next 12 we are going to release several features:
Plugin & WordPress core management accros websites including
1-click restauration for backups
Security monitoring (malwares, vulnerabilities, etc)
1-click database optimisation
Maintenance mode
Will will also improve:
Our white label option: Your custom name and your contact details directly in the plugin
The safe update technology with pixel monitoring and instant cache clearing post update
The maintenance report: more settings, more room for customization, integration with Google Analytics, and a scheduler for automatic sending
The uptime monitoring: to include keyword monitoring
The UX of your account (teammate invitation, client management, etc)
And of course, many other surprises.
What About Content?
During the last 12 months, we worked hard to fill up the troubleshooting WordPress section without almost 30 articles.
We also wrote some plugins and hosting reviews.
Of couse we will continue to provide you with content centered around WordPress.
But more importantly, we will start publishing content to help you growing your WordPress business wether you are an Agency or a Freelancer.
During the last 12 months, we spoke with so many of you and we have a good understanding of your business issues and we will do our best to provide you with some solutions.
Meet the WP Umbrella's team at WordCamp Europe
We are really excited about this.
WP Umbrella should be sponsoring the WordCamp Europe (in Porto 2-4 June 2022). This will be our first event after two years of Covid-19.
Please come to meet with us there!
In the meantime, we are always happy to speak with you, so feel free to book a slot in our Calendly!