WP Umbrella February Update: New Interface And Bulk Actions Are Here!
The WP Umbrella Team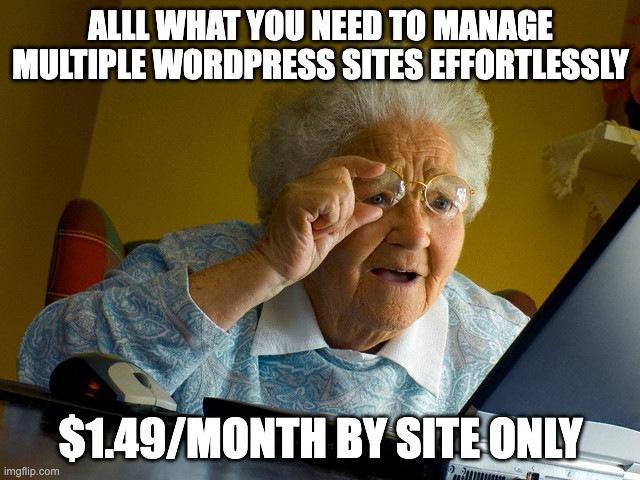 TLDR: You can now update all your plugins on all your websites in just one click with our new Bulk Actions feature. We also have a New Dashboard that will save you a ton of time! Last but least, we now have a fixed IP Adresse that you can whitelist.
This is our monthly wrap up and a lot has been going on during the last 28 days on WP Umbrella's.
Before deep diving into the new features of March, let's start with the cool meme of the month ✌️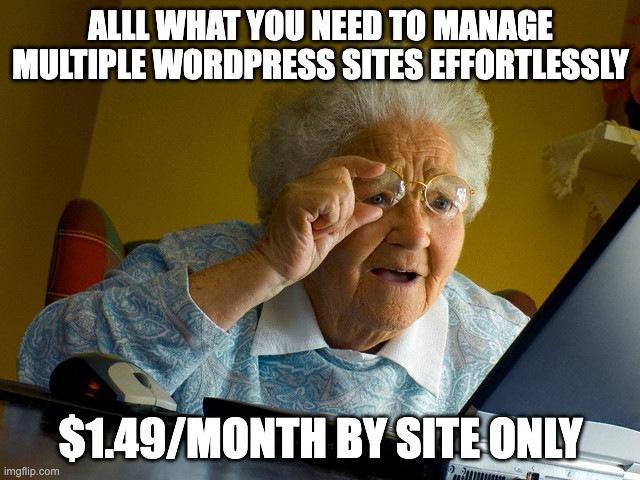 Now I've got your attention..!
Product Improvements
You can now update all your plugins on all your websites in just one click (bulk actions) 🚀
We have a new dashboard that can be fully clicked for more productivity and peace of mind ✌️
We now have an IP Adresse that you can whitelist in Cloudflare (and elsewhere) ✅
You can now react to our product update 👎 👍
1. Bulk Actions 🚀
You may have seen a new link in WP Umbrella's application. Just here:

You can now update all your plugins on all your websites (in just one click) and this should save you a ton of time! 🕒
The " Update tab " will display all the updates available on your WordPress sites.
The available update are group by plugin. You can click on the plugin to see the number of website(s) concerned by the update.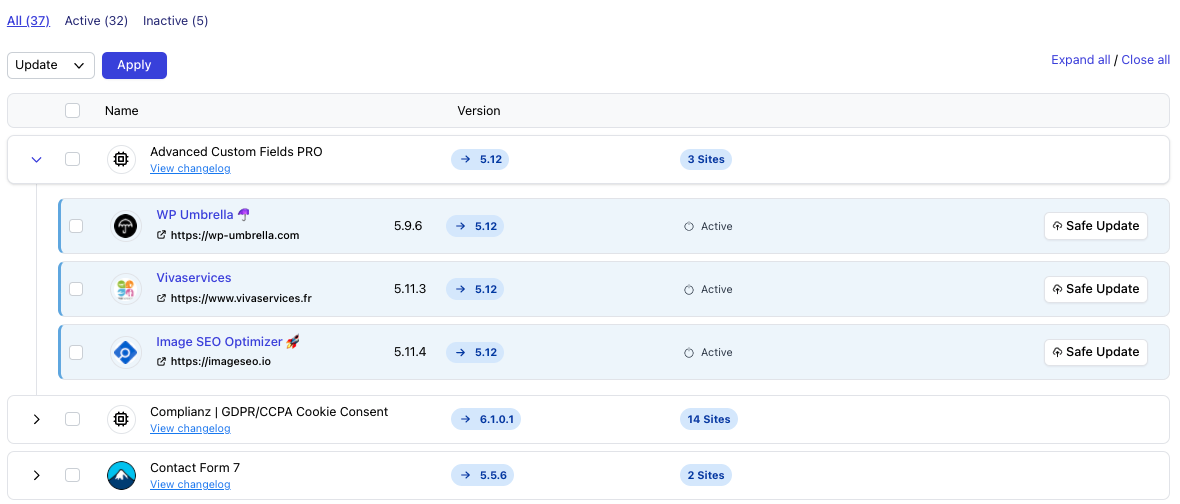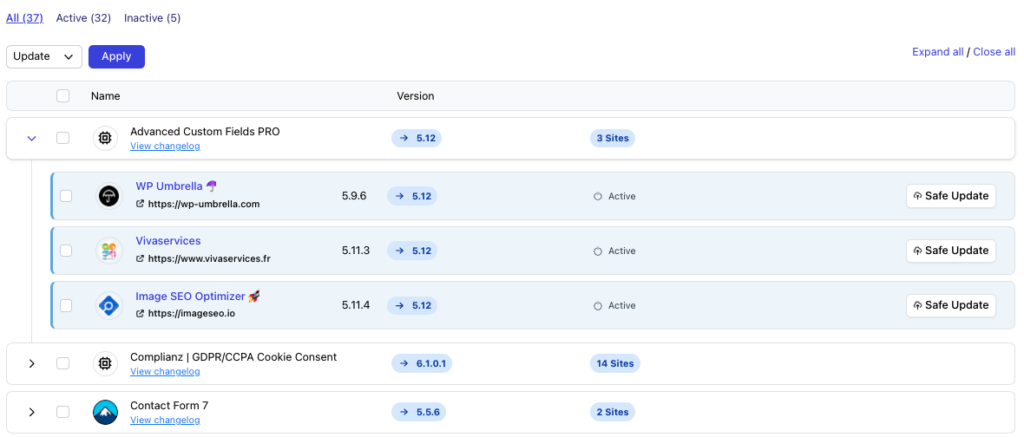 Once you have selected the plugin/website you can click on " Update " to trigger the update.
Quitting the page will not interrupt the update. You will get a notification when the update is completed.
2. New Dashboard ✌️
You know how we like to talk with you and discuss your needs. During our last users-testing sessions, we realized that most of you didn't know that all the dashboard cells were clickable.
Your journey toward a feature was Project name > Feature (ie: backup).
We removed this useless click by making more obvious the fact that you can click directly on the feature name (ie: backup).
Every useless click matters, and we are committed to remove all them! 💪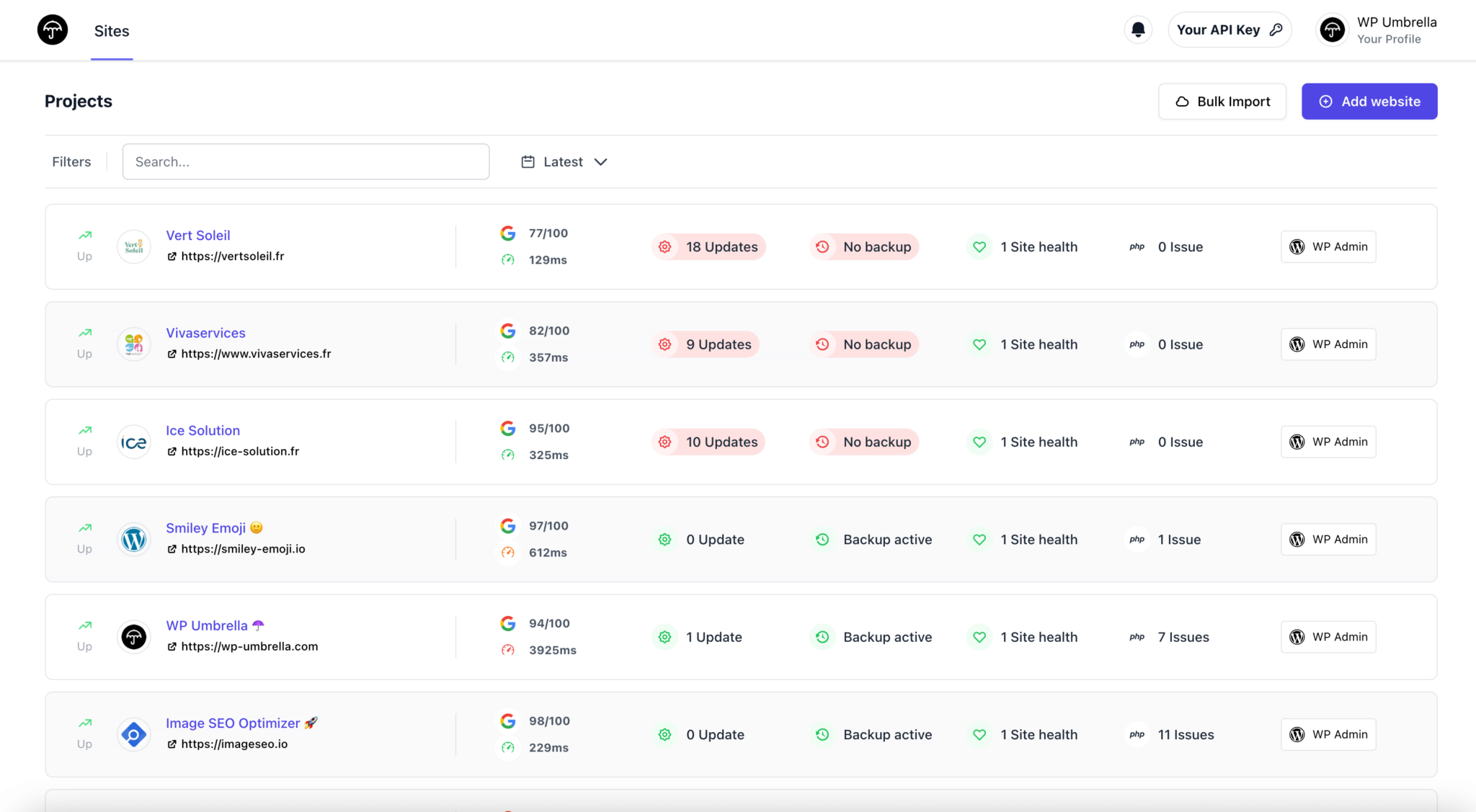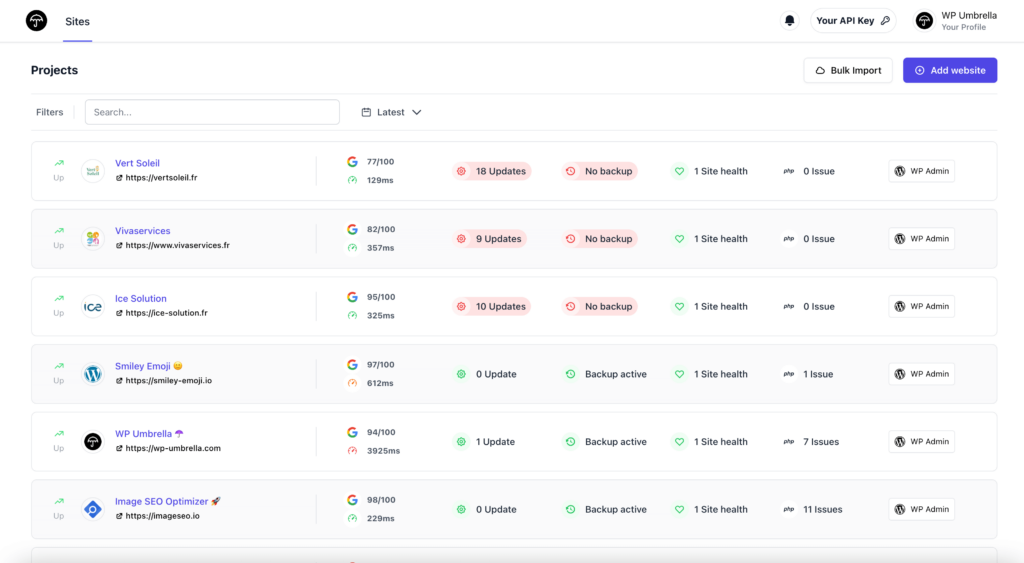 3. It's Now Possible to Whitelist WP Umbrella's IP Adresse ✅
Sometimes, we were not able to communicate with your WordPress sites because we were blocked by hosting providers or security plugins.
We have upgraded our infrastructure and now have a fix IP that you can whitelist: 141.95.192.2
You can find the whole documentation just here: whitelisting WP Umbrella's IP adresse.
This is a major improvement for Cloudflare users.
4.
You Can Now React in Real Time To Product Updates 👎
👍
Last but least, we have installed a new widget in the application to notify you when we update WP Umbrella. Just here:

This will display a sidebar listing all our product updates.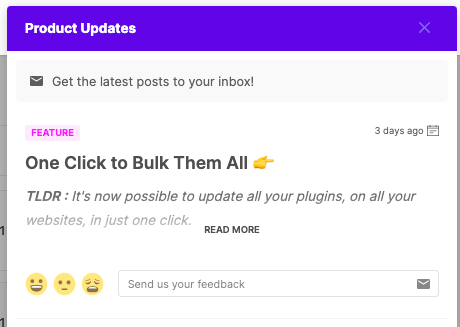 Feel free to react by clicking on the emoji and/or to send us feedback. Giving us feedback always helps us a lot!
Recently On The Blog
We are writing more and more content to help WordPress agency owners and freelancers with their WordPress maintenance business. Here are our last pieces:
What's Coming Next?
Our next product update will lead us to deploy WP Umbrella version 2.0. We will take advantage of this major update to allow you to:
Bulk update WordPress core (within the bulk action tab).
Add/delete plugins directly within the application.
Besides, the plugin will become a connector full white-label. You will have the possibility to hide it or to add your own branding.