How to Fix "The Site Ahead Contains Harmful Programs" Error on Your WordPress Website
The WP Umbrella Team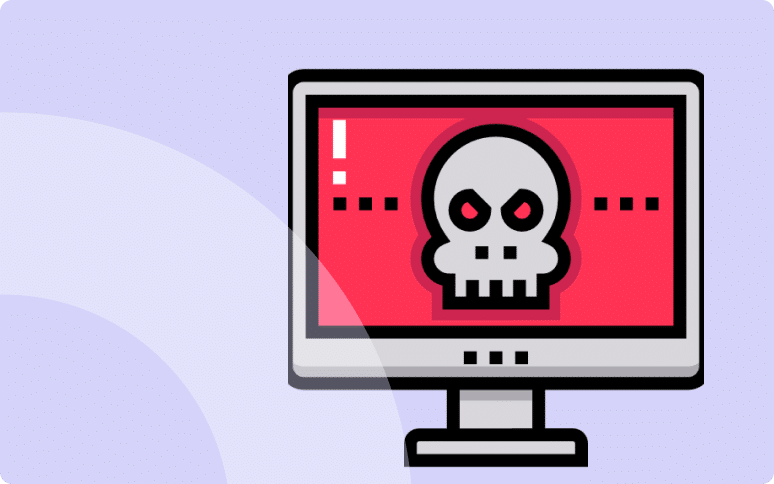 Are you receiving an error message saying "This site contains harmful programs" on your WordPress website?
If so, you might be wondering how this impacts your online business, website reputation, and what steps to take to resolve the issue.
This in-depth guide will walk you through everything you need to know about fixing harmful programs warnings in WordPress.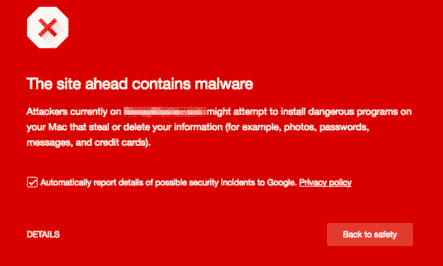 Why Do You Get the "Site Ahead Contains Harmful Programs" Error?
In most cases, this error means your website has been hacked by bots, causing Google to list it as insecure. If search engines such as Google and Mozilla Firefox detect malware on your site, they flag it and display a warning to make sure that users are not able to access it.
The warning can also occur if you are showing ads from low-quality advertising networks: sometimes, these networks display links to websites spreading malicious code.
So in the end, this warning is displayed to protect and prevent users from spreading malwares.
This can result in a domino effect. The traffic to your website will decrease if visitors cannot access it. Rankings will drop, which will affect your revenue collection. To top it off, if your website is hacked, your hosting provider might suspend your account until it's fixed. Etc, etc.
Hopefully, by acting quickly, you can save all of this from happening.
Steps to Fix the "Site Ahead Contains Harmful Programs" Error
Important: before troubleshooting the harmful programs warning, please make sure to backup your WordPress website.
Ready to boost your productivity, impress your clients and grow your WordPress agency?
Install WP Umbrella on your websites in a minute and discover a new way to manage multiple WordPress sites.
Get Started for free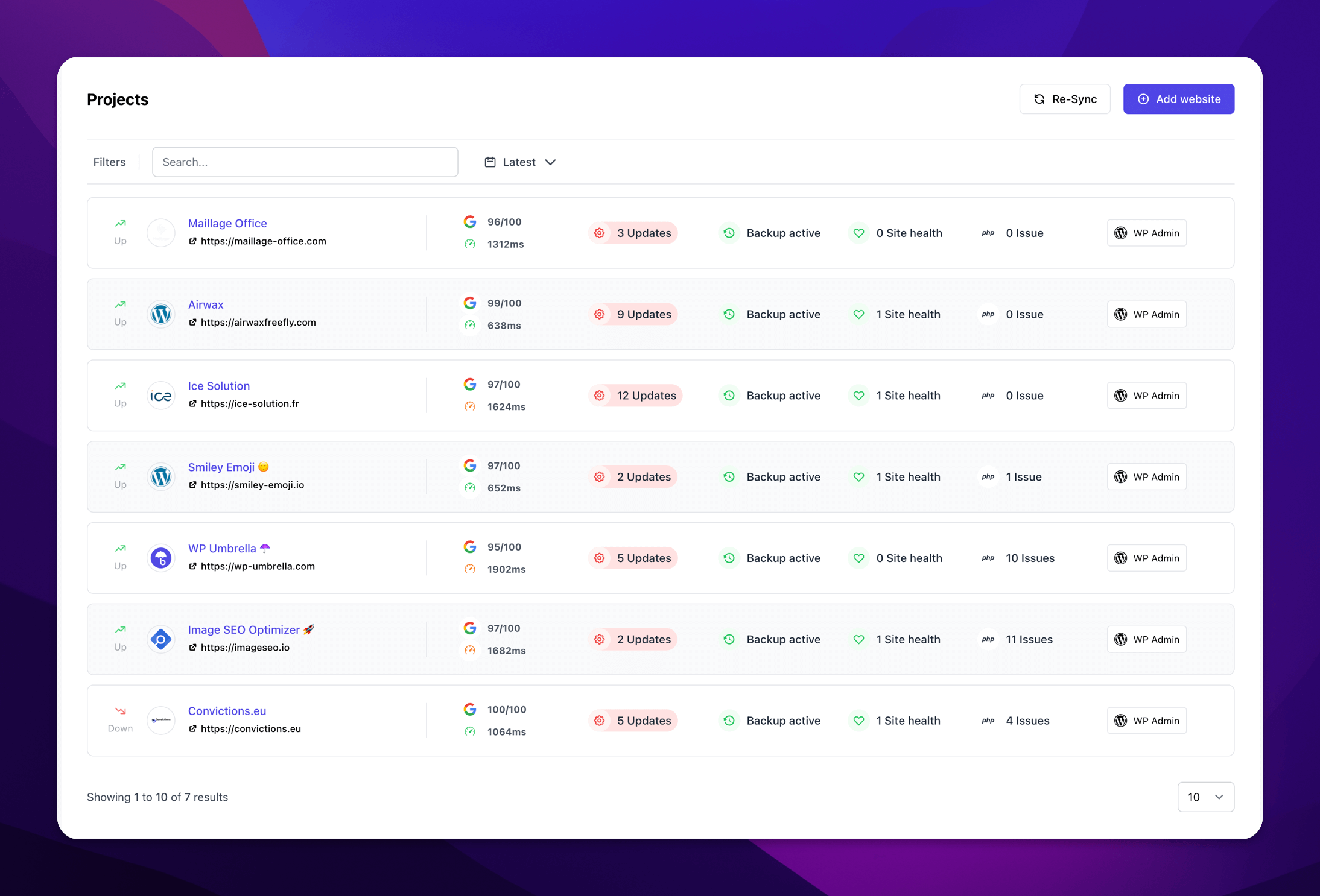 Step 1: Scan Your WordPress Site for Malicious Software
You should start by scanning your WordPress site to detect any malware. Then you can go ahead and clean it.
There are two ways to proceed: by hand or by using a plugin.
Using the manual method is time-consuming. There is a technical aspect to it, and above all, it is not very effective when it comes to cleaning your site. Indeed, since hackers hide their malware, it is hard to detect manually.
That's why WordPress security plugins are recommended for scanning and cleaning your website.
The three following tools can be used to conduct a web-based scan of your WordPress site for potentially malicious code:
Identify and remove the malware.
Step 2: Uncover the Reason Behind the Hacking
Understanding how your site was compromised is pivotal for future prevention. Common vulnerabilities include:
Outdated themes and plugins
Visiting malicious websites
Using a corrupted device
Weak passwords
Protect your websites with WP Umbrella
WP Umbrella secure your websites with comprehensive monitoring, including vulnerability monitoring, reliable backups and much more!
Security Vulnerabilities in Themes And Plugins
It is common for WordPress websites to have a number of themes and plugins installed. What if I told you that themes and plugins can develop vulnerabilities over time?
When a plugin or theme installed on your website is vulnerable, the site becomes vulnerable as well.
If a vulnerability is discovered, software developers quickly patch it and release an updated version. By updating to the new version, this vulnerability will be fixed.
So please, keep your plugins and themes up to date!
Visiting Malicious Or Phishing Site
You can be tricked by hackers by opening a malicious link through an email with a link or a fake advertisement that seems authentic.
Clicking the link will take you to a malicious web page. They are coded in such a way that simply visiting the site can infect your browser. The attackers then steal your login credentials using a method known as cookie stealing.
Make sure you haven't visited any suspicious sites in your browser history, and clear your browser's cache and cookies.
Corrupted Device
Though it doesn't happen often, we need to keep in mind that it's a possibility. You may risk infecting your WordPress website if you use an infected computer or device to access it.
Hackers infect computers by injecting their malware into numerous files. Now, if you upload one of those documents to your website, the hacker will be able to compromise it.
Ensure your device or computer has an antivirus program to make sure that your device is clean of any malware infection.
Passwords That Are Not Strong Enough
In order to guess websites' usernames and passwords, hackers use a technique known as brute force. Bots are programmed to make thousands of login attempts within seconds.
When you or any of your WordPress users set passwords like 'admin' and 'password123', hackers can guess them very easily.
You should always remind your website's users to use a unique and strong password.
Step 3: Improve Your WordPress Security
You can take a variety of measures to secure your website according to WordPress's recommendations. The hardening measures should be implemented before the site review begins.
Change every user's password and log them out
Implement the two-factor authentication
Install an SSL certificate.
Monitor your website
Step 4: Submit Your Site for Google Review
Once your website has been thoroughly checked for malicious software, you can ask Google to remove this warning from search results.
The only way to do that is through Google's Webmaster tools.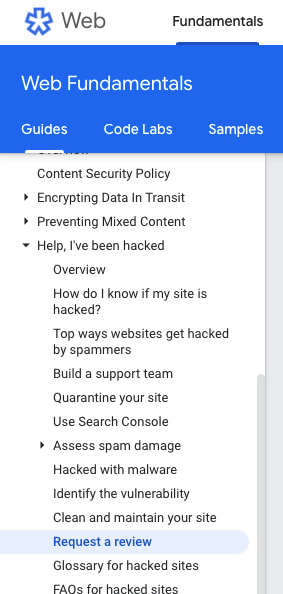 In webmaster tools, click on the security issues link. A list of any security issues found by Google will appear on this page. Links to cleaning up resources will also be available to you.
You should submit the following form if you do not find any security issues in Google Webmaster tools.
If you have solved the issues, click the checkbox and ask for a review.
Final Thoughts: Secure Your WordPress Site For the Future
I would like to emphasize two important measures you should implement on your WordPress site. Taking these steps will help you to effectively prevent hack attacks and recover from them more easily.
Consider getting a reliable WordPress security plugin;
Make sure you keep an up-to-date backup copy of your website.
I hope you found this article helpful in fixing this site ahead contains harmful programs error!